Austin Critics Table 2018 Hall of Fame Awards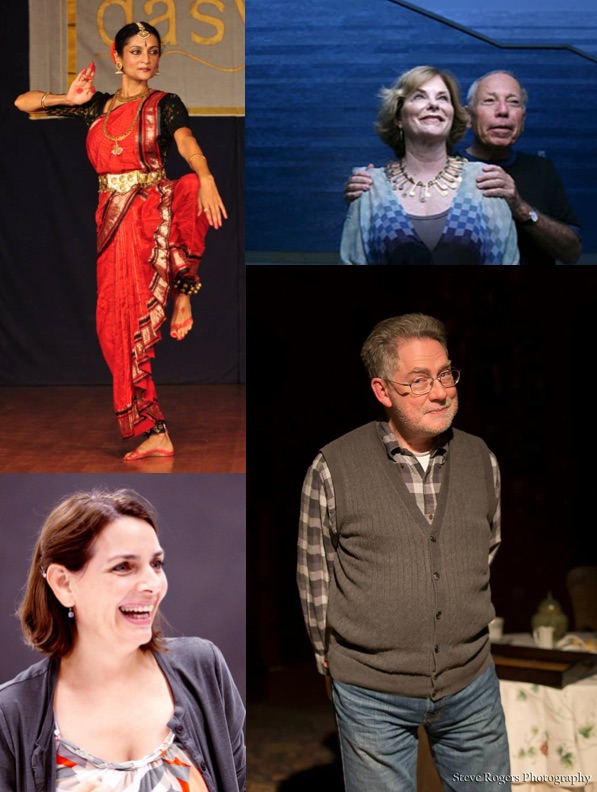 The Austin Critics Table has named the 17th group of individuals to be inducted into the Austin Arts Hall of Fame, honoring leaders in dance, theatre, and arts philanthropy.
As with the previous inductees, the five Austinites being honored this year have made significant contributions to the community over many years – some as artists, some as educators, some as patrons, some as a combination of these, but all as friends of and advocates for the arts. The 2018 class of inductees includes:
• Norman Blumensaadt (Different Stages) – company founder, artistic director, director, actor
• Kathy Dunn Hamrick (Kathy Dunn Hamrick Dance Company, Cafe Dance) – company founder, artistic director, choreographer, dancer, educator
• Michael and Jeanne Klein (Blanton Museum of Art, The Contemporary Austin, Ransom Center, et al.) – patrons, board members, civic leaders, arts advocates
• Anuradha Naimpally (Austin Dance India, Cafe Dance) – company founder, artistic director, dancer, choreographer, educator
The new Hall of Famers will be recognized at the 2017-18 Austin Critics Table Awards ceremony, to be held on Monday, June 4, 7 pm, at Cap City Comedy Club, 8120 Research. The ceremony is free, and the public is welcome.
The Critics Table – an informal affiliation of writers who cover culture for publications and websites in Central Texas – will release the nominations for the most outstanding achievements in dance, classical music, visual arts, design, and theatre in the past year in early May.