Funding Appeal: Scriptworks' 20th Anniversary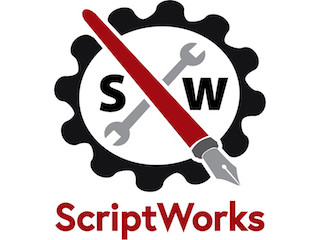 ScriptWorks (SW) has been supporting creativity for twenty years! As part of our 20th Anniversary Season Celebration, SW would like to raise $5,000 to expand our season programming. Our Board and 20th Anniversary Committee would like to produce a special reading of the "Best Of" the popular "Out of Ink" 10-minute play festival, publish a book of plays from that collection and throw a party where we can all celebrate the impact our non-profit has had on the playwriting and theatre community.

Our Story
ScriptWorks, founded in 1997 with 12 core members, is both a playwright-driven service organization and a theatrical producing company. We exist to support dramatic writers by providing opportunities at all stages in the writing process — from inception through production. ScriptWorks supports the whole writer, not just an isolated project, and dedicates itself to career advancement as well as artistic growth. www.scriptworks.org
With 20 years of programming and over one hundred-thirty member playwrights in the US and abroad, it's important to recognize the accomplishments of our community. Our member writers & alumni include some of the best in Texas, and even the country. Together they have received OBIE Awards, the Heideman Award, grants from the Kennedy Center & the McKnight Foundation, Jerome Fellowships, Michener Fellowships, the prestigious PONY Fellowship, NEA/TCG Residencies, & the Yale Drama Series Award. We can even count
a Pulitzer Prize finalist & an Olivier nominee among our own!
By donating to this campaign, you can help us
Produce a Best of Out Of Ink Staged Reading
Publish a book of plays: The Best of Twenty Years of Scriptworks' Out of Ink
Host a celebratory 20th Anniversary Soiree
The funds raised during this campaign will be used for
Ground Floor Venue Rental
Collaborative Artist Stipends
Production needs
Book publication
Marketing and publicity for special events
Logo SWAG for perks and events
Any extra funds not used for anniversary season events will be added to our SW general budget to support or expand our regular programming (Dramatis Personae Workshops, Seed Support Funding, Finer Point Production Fund , etc.).
Please support ScriptWorks and our playwriting community by making a donation to our campaign! And don't forget to share our campaign with your friends!