2018 Theatre Season, Performing Arts San Antonio (PASA)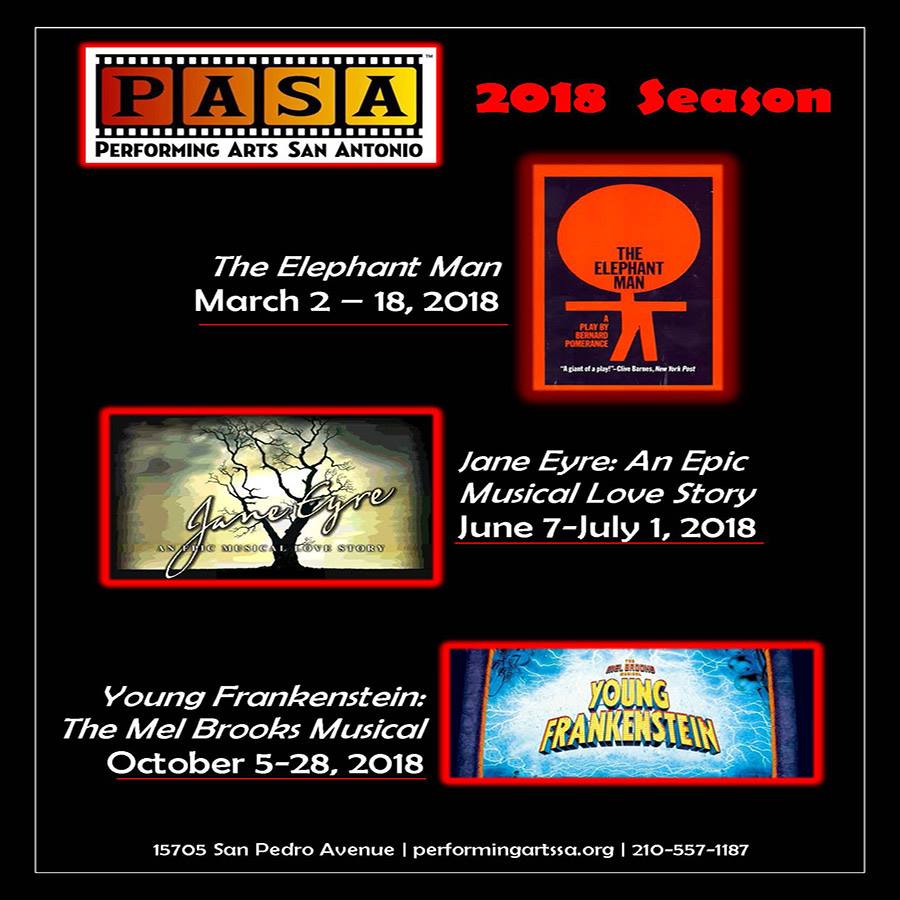 2018 SEASON ANNOUNCEMENT!
Performing Arts San Antonio announces its 2018 Season, which includes a dramatic play and extended runs for two musicals.
Raising the curtain on the season is "The Elephant Man," with performances on weekends from March 2-18, 2018.
Next is the musical love story "Jane Eyre," on stage weekends from June 7- July 1, 2018.
Mel Brooks' musical "Young Frankenstein" will entertain audiences from October 5-28, 2018.
All performances will include expanded bistro table seating, including premium front-and-center table availability.
Season tickets will be available at PASA's 8th Anniversary Gala on Saturday, November 11, 2017. Individual tickets will be available later.
Tickets range from $18-25, with senior, military, student and group discounts available. Bistro tables are $65 for a table of two and $75 for a premium table for two. Bistro tables for 4 are $125. For more information, visit performingartssa.org or call 210-557-1187.