2017-2018 Season, Austin Opera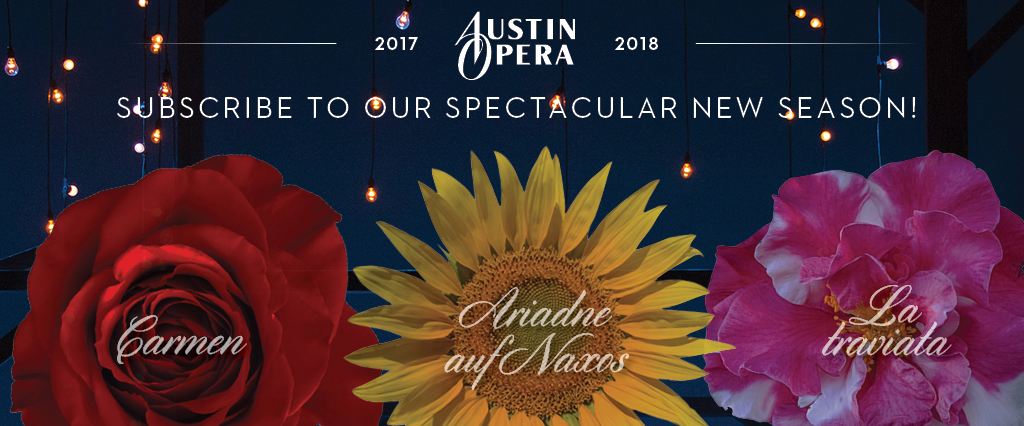 Introducing our Spectacular 2017-2018 Season
Austin Opera's 31st Season is a powerhouse of glorious music, grand drama, high comedy, beautiful sets and costumes, and some of the world's finest singers. It's also the showcase for some of opera's most powerful and dynamic women.
And, as always, subscribers receive an array of exclusive benefits, including up to 40% savings off of single ticket prices, priority seating, unlimited free advance ticket exchanges, and more!
Next Season's Productions:
Carmen – November 11-19, 2017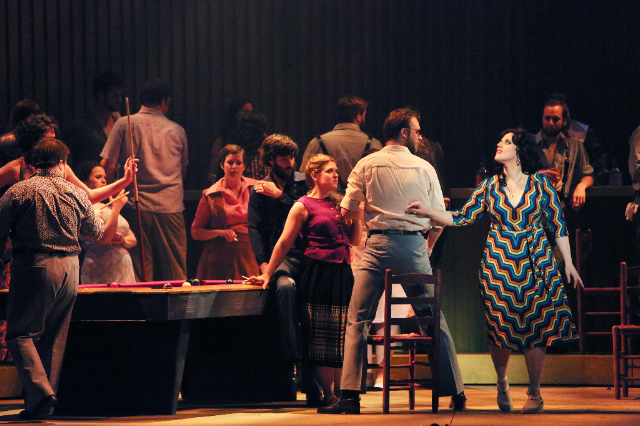 A new, sizzling hot production frames the story of one of the most dynamic and memorable of all operatic characters. Complete with Bizet's beloved music that is known the world over, it's earthy, gritty, and absolutely mesmerizing.
---
Ariadne auf Naxos – January 27-February 4, 2018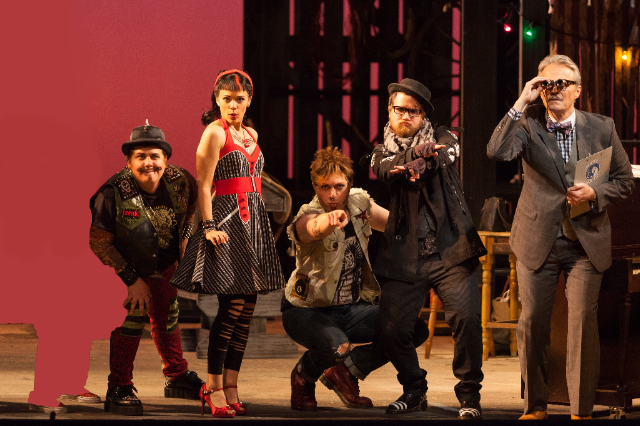 Richard Strauss's playful and passionate opera combines slapstick comedy with a consummately beautiful score in a brilliantly reconceived production. It's the perfect blend of comedy, pathos, vocal fireworks, and dazzling music.
---
La Traviata – April 28-May 6, 2018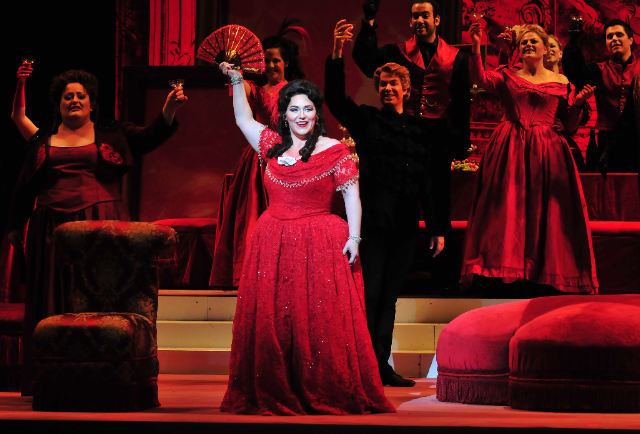 Verdi's tragic heroine takes center stage in one of opera's most performed pieces. La traviata is filled with soaring melodies, strong emotions, big choruses, glorious orchestration, and some of the greatest dramatic moments in all of opera.
For additional information or questions, please feel free to call 512.472.5992.