Video Promo: THE LAND OF THE MAGIC FLUTE, Soli Chamber Ensemble and Alamo City Opera at Trinity University, January 24, 2017
The Land of the Magic Flute is an animated graphic novel inspired by Mozart's most beloved opera. The modern, energetic story is filled with lovingly crafted drawings and atmospheric soundscapes.
The full 45 minute version can be experienced for free here: landofthemagicflute.com
This video is a highlight reel.
Directed and designed by Fons Schiedon
Original music and sound design by Philippe Lambert
Deborah Martin of the San Antonio Express-News notes,
"Composer/arranger David Fick adapted Mozart for SOLI's instrumentation.
" 'He completely sort of reduced it without losing its richness,' Torgul said. 'It's just such an awesome feeling to be able to have the whole orchestral sound being reduced to just the four of us.'
"Opera San Antonio provided six singers: Rainelle Krause, Diane Stanley, Eric Schmidt, Timothy Birt, Rob Saldaña and Abraham Sarastro. They will perform in costumes on loan from the collection of the New York-based Theatre Development Fund."
Click here for the Martin's full feature in the San Antonio Express-News of January 20, 2017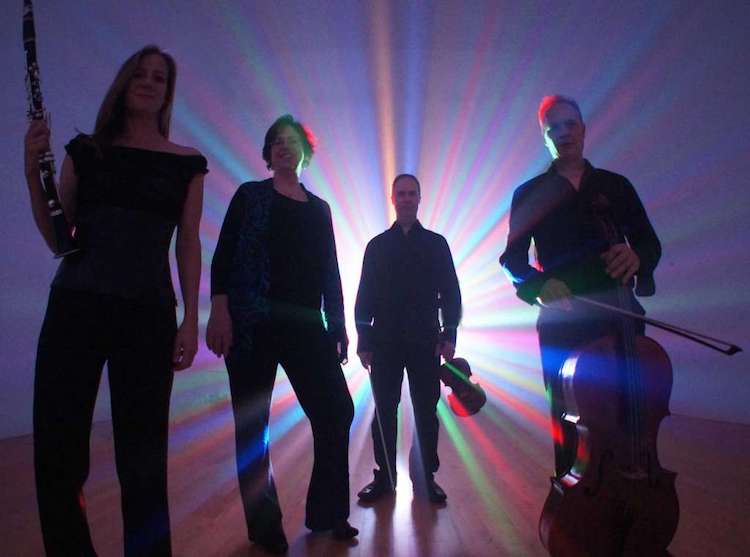 ---
The Land of the Magic Flute, A Graphic Novel
by Wolfgang Amadeus Mozarat, adapted by Fons Schiedon and Philippe Lambert
Alamo City Opera
Tuesday,
January 24, 2017
Pre-Concert Talks @7 pm at Ruth Taylor Recital Hall
Tickets $25 general admission, $10 students plus fees via Tobin Center Box Office
BOX OFFICE: (210) 223-8624 or click here.
Tuesday, January 24, 2017, 7:30PM * Ruth Taylor Recital Hall, Trinity University