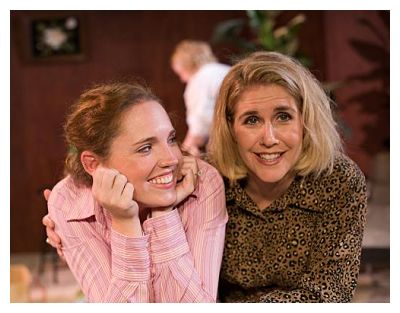 by Michael Meigs
Published on August 12, 2009
The characters, women friends of long date, inhabit a sacred space in their imagined reality; the Trinity players present their story in the sacred space of theatre; and the third-floor black box theatre is one of several sacred spaces provided by the First Baptist Church.
I was invited this past weekend to attend the closing performance of Steel Magnolias, produced at the First Baptist Church, 901 Trinity Street, by the aptly named Trinity Street Players. The audience filled the black box theatre, a converted space on the upper floor of the church, in which banks of raised seating stood on three sides of the rectangular playing space.Both the venue and the disposition of the stage brought to mind one ...
Read more »