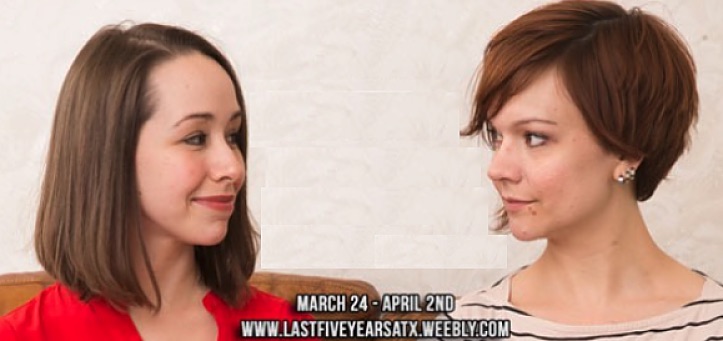 by Michael Meigs
Published on March 30, 2016
Bittersweet: the fact that this enchanting experiment wasn't scheduled to run longer, so that more Austin audiences could participate in it.
If you don't already have your tickets for this intimate treat of a production, you're out of luck.
Megan Sherrod and Sarah Marie Currie perform Jason Robert Brown's The Last Five Years a total of only six times, last week and this in Austin, tucked away in an annex to the Institution Theatre with seating for only about 30 persons. And they've certainly got more than 200 friends ...
Read more »