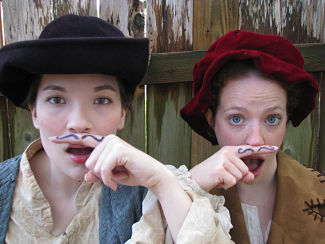 by Michael Meigs
Published on January 10, 2014
Kevin Gates is intensely dedicated to the text of early modern English drama. In the same secret space where he was transformed into Shakespeare's Coriolanus just over a year ago, he has conjured up a graceful and whimsical staging of a work from the London of 1588 that you've not seen and probably have never heard of: John Lyly's Gallathea.
It's a pastorale that provides definitive evidence that Shakespeare wasn't ...
Read more »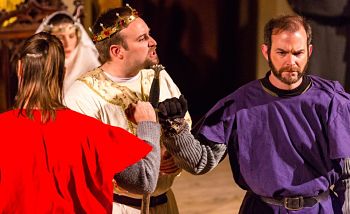 by Michael Meigs
Published on March 01, 2013
Richard II is a text that's rarely performed, so true believers do the rest of us a service by blowing off the dust and showing it to us.
The Poor Shadows of Elysium is newly established but its principals and associates are well known to the curious collection of Shakespeare enthusiasts in Austin. After appearing in recent years as Oberon, Prospero, Mercutio, and Marcus of Titus Andronicus, Kevin Gates surrendered to the lure of Renaissance drama and enrolled in a Ph.D. program at Texas State. His partner and executive producer Bridget Farias has been running the EmilyAnn Theatre in Wimberley with ...
Read more »