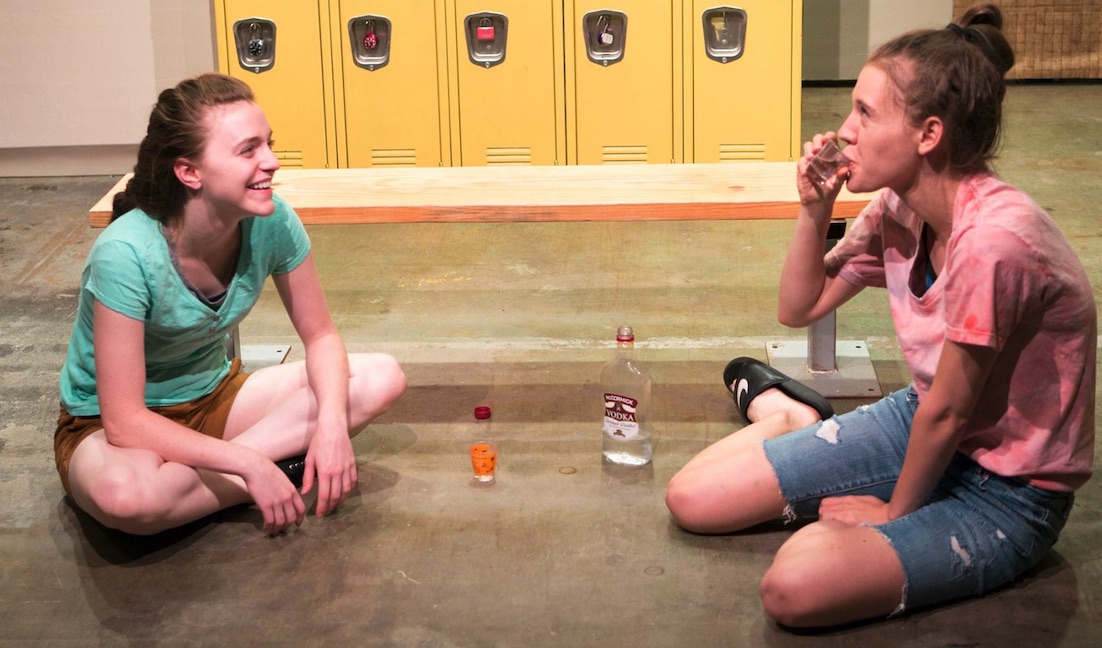 by David Glen Robinson
Published on November 08, 2017
DRY LAND successfully shows how teenagers may steadfastly refuse to reach out for practical help when life happens. The dialogue and voice work produce a dynamic of high nervous anxiety that never effectively relents.
Permanent Record Theatre company has the look of yet another Austin pop-up theatre group, full of passion, applying immense energy and even greater creative resources to produce plays they love. Their inaugural production, Dry Land by Ruby Rae Spiegel, is now on view at Mastrogeorge Theatre.
The play is a postcard to the world from the high school athletics locker room. And it is an SOS. The stage action is all ...
Read more »