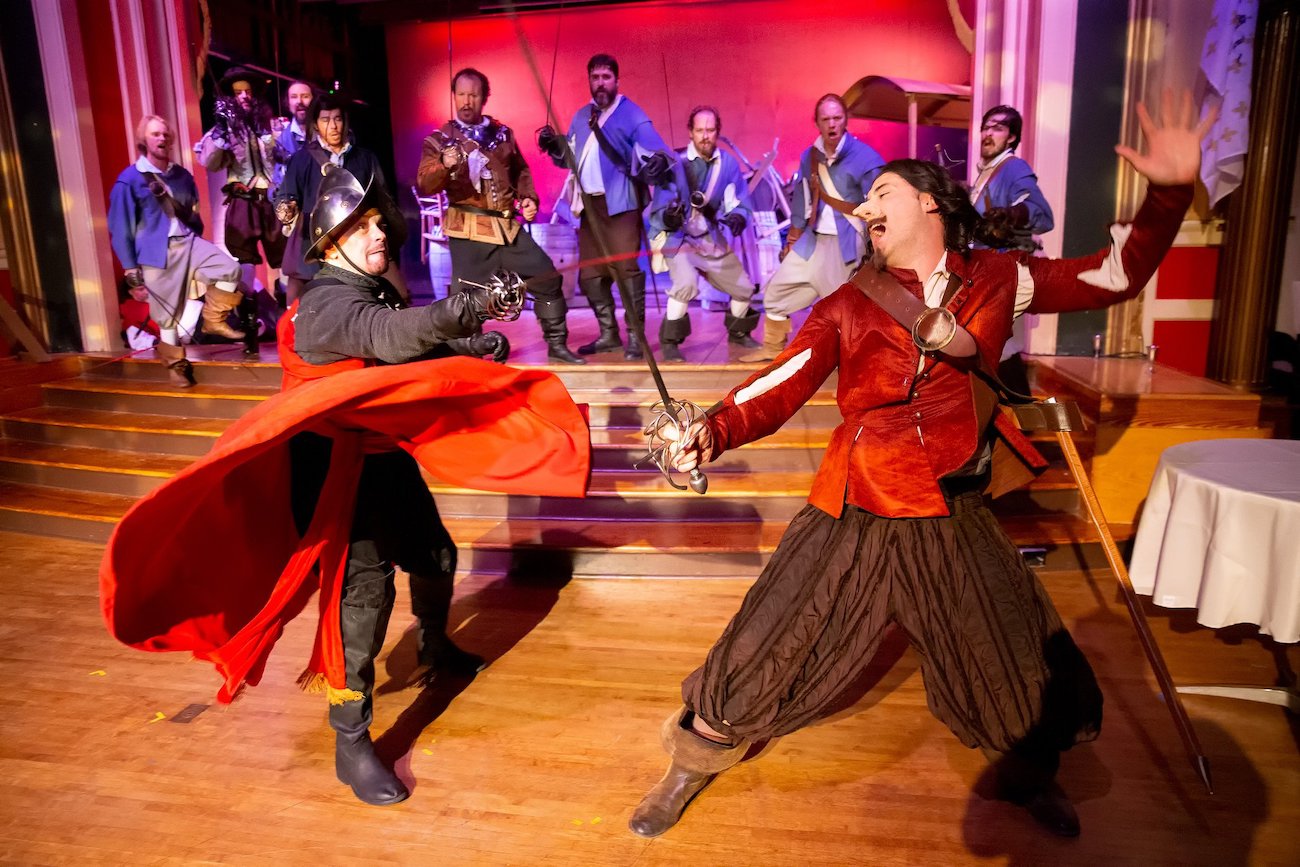 by David Glen Robinson
Published on September 03, 2019
Exceptional principal actors, a large ensemble of standouts, gallantry, poetry, combat and love; this immensely complex play is delivered with zeal and panache. CYRANO DE BERGERAC is not to be missed.
Edmond Rostand wrote Cyrano de Bergerac in 1897, a play about a 17th-century French soldier and poet. As the inaugural production of Jennifer Rose Davis's Archive Theater Company, this archival play is an Austin original.
So why Cyrano de Bergerac? It's not the nose or the methods of antique warfare; the big heart of the romantic story is unrequited love. Audiences have had an instinctual feel for that for 130 years. Anyone ...
Read more »