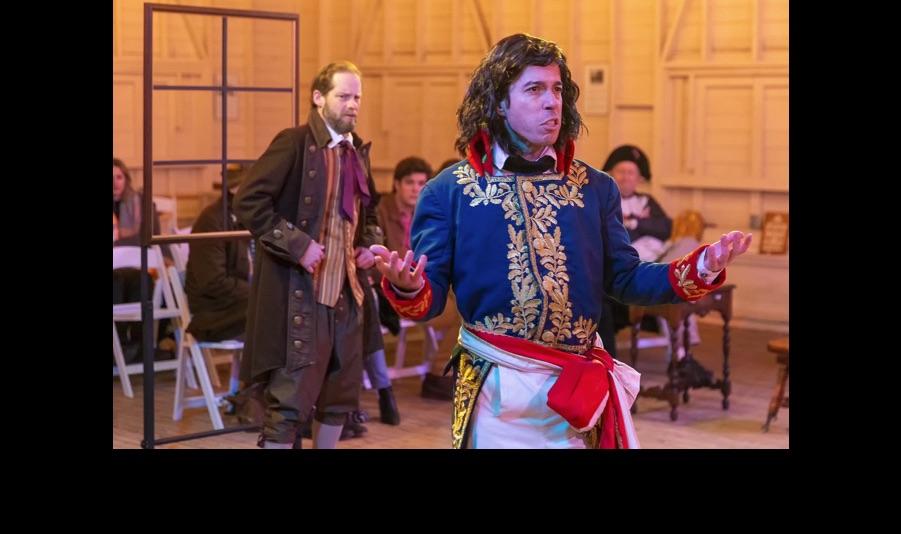 by David Glen Robinson
Published on February 13, 2020
Shaw's wit, crisply delivered, impressively detailed period costumes, Napoleon and a mysterious lady, kitchen delights, and charming music, all in an unexpected and perfectly appropriate venue!
The Archive Theater Company is staging George Bernard Shaw's The Man of Destiny at Pioneer Farms in far north Austin. The company's second production, following last year's Cyrano de Bergerac, is another reputation builder, an exceptionally well produced play with a historical focus, featuring period music performed live. The company founded by Garrison Martt and Jennifer Rose Davis has established a very distinctive esthetic that emphasizes vivid language and period costuming. In Austin only The Hidden …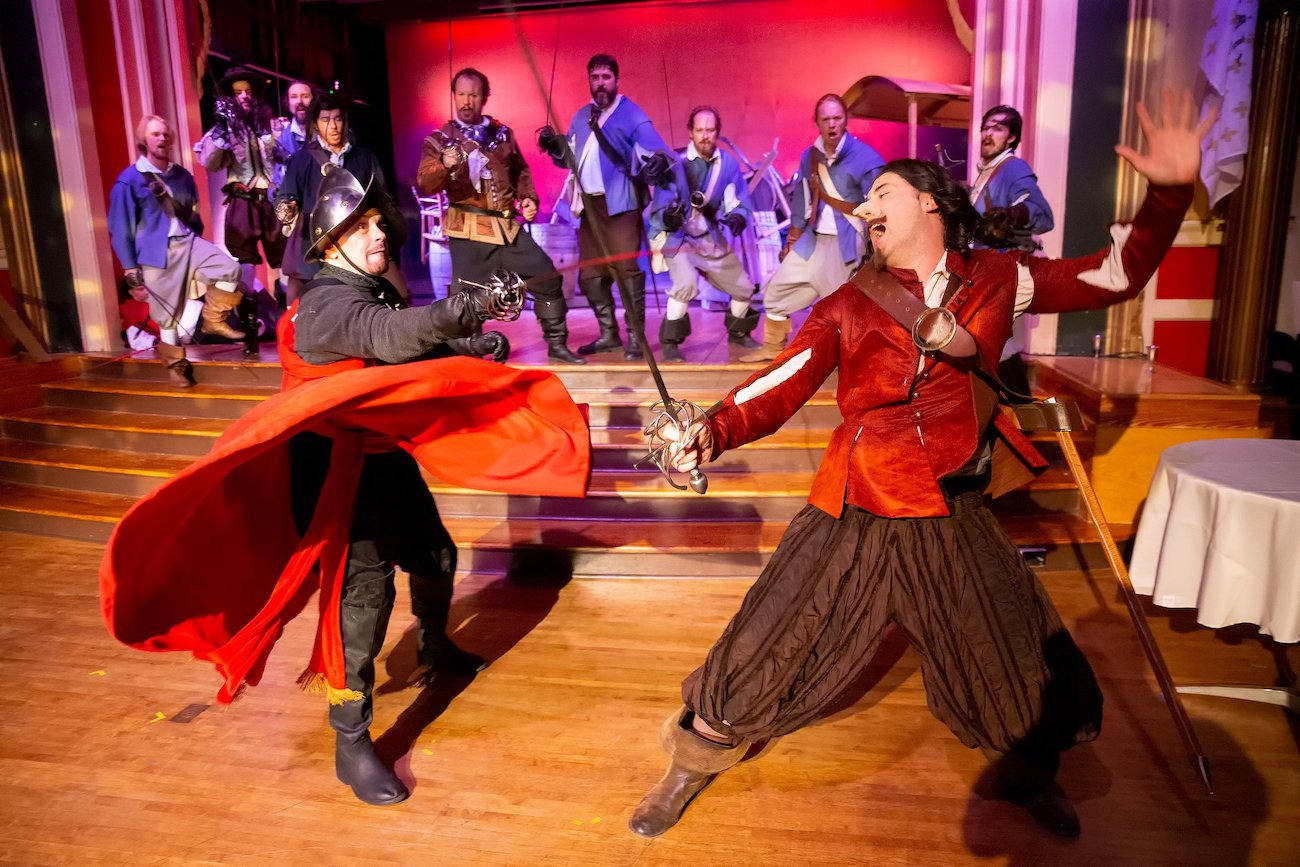 by David Glen Robinson
Published on September 03, 2019
Exceptional principal actors, a large ensemble of standouts, gallantry, poetry, combat and love; this immensely complex play is delivered with zeal and panache. CYRANO DE BERGERAC is not to be missed.
Edmond Rostand wrote Cyrano de Bergerac in 1897, a play about a 17th-century French soldier and poet. As the inaugural production of Jennifer Rose Davis's Archive Theater Company, this archival play is an Austin original. So why Cyrano de Bergerac? It's not the nose or the methods of antique warfare; the big heart of the romantic story is unrequited love. Audiences have had an instinctual feel for that for 130 years. Anyone who has …