Aug. 07 - Aug. 08 (2021)
In the sleepy little cattle town of Bagwell, Colorado, childhood sweethearts Sheriff Gene Ranger and Nurse Becky Trueheart are on the fast-track for marriage when evil darkens their doorstep. Beautiful con-artist, Sally West, is found unconscious and feigns amnesia. Her secret ally, snake oil salesman and self-proclaimed healer, Bodkin Shamley, appears. He discredits the town doctor and surreptitiously takes over with the goal of wooing Becky for her inherited cattle land. The villainous pair secretly introduce a concoction of love potion and all the wrong people start falling head-over-heals for each other. There is only one hope for Gene, Becky, and all of Bagwell…true love. Funny family show.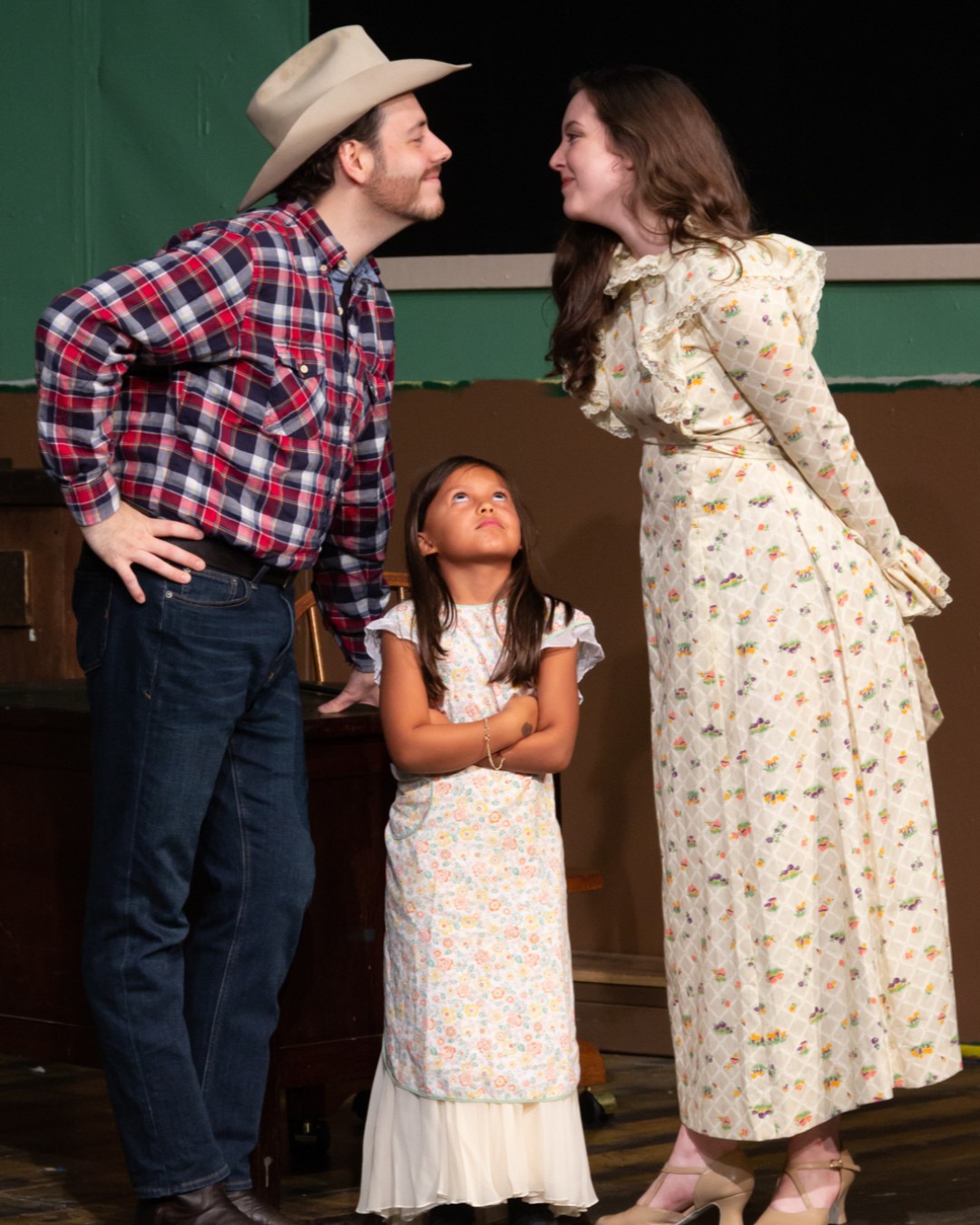 ---
Way Off Broadway Community Players will hold open auditions for its annual melodrama, "Bad Medicine" by Kris Thompson, on Saturday, August 7 and Sunday, August 8, 2021 at Robin Bledsoe Amphitheater in Bledsoe Park, 601 S. Bagdad Road, Leander, TX.
Auditions will run from 2 to 5 pm and will consist of cold readings from the script. Auditionees may attend one or both sessions. They will be called upon to read individually or with others present. Director will release after reading unless they deisre to stay.
Résumé's and headshots are welcome, but not required.
The director is Stephen Fleming and the show will run at the Bledsoe Amphitheater for 2 weekends, October 15, 16, 22, and 23, 2021 at 7 pm with 3 pm Sunday matinees on October 17 and 24.

Characters (age and gender adjustments at discretion of the Director):
Carl Goodall – Town doctor, 40's, widowed, smart, sweet on Lacy but undeclared.
Becky Trueheart – Heroine, young pretty Nurse, 25, assistant to Carl, being courted by Gene, recently inherited large cattle ranch upon father's passing.
Bodkin Shamley – Villain, snake oil peddler and con-artist, 40's, well spoken, in cahoots with Sally.
Sally West – Beautiful con-artist, 30's, in cahoots with Bodkin.
Gene Ranger – Hero, town sheriff, 26, courting Becky.
Lacy McKinney – Proprietor of Bagwell Saloon, 30's, sister to Charlie, tough, widowed, sweet on Carl but undeclared.
Charlie Hamby – Townsperson, 30's, brother to Lacy, know-it-all, best friend to Hickory.
Hickory Pickett – Townsperson, 30's, with bad dental hygiene, best friend to Charlie.
Maxwell Forman – sounds like Foghorn Leghorn. Government official, 50's, coming to finalize lease agreement of Becky's Ranch. Could be Maxiene Forman.
Douglas Prather – Local reverend, 60's, known for giving senseless words of wisdom. Could be Donna Prather.
All are invited to audition. Bring your calendar to identify schedule conflicts with rehearsals and performances. Ability to vocally project is important. This is a Western melodrama, so practice up on your drawl, swagger, mustache twirling, and teeth aching, sweetness, and just have a good time.