Review: Three Shitty Sons by University of Texas Theatre & Dance
by Amanda Paz
Hannah Kenah creates an amusing portrait of life with three rambunctious sons who love the holidays but wish their mother would hurry up and just drop dead.
A woman narrator introduces these "shitty" sons and their mom but also gives us background and perspective by evoking the boys' dad and sister, both deceased. The narrator eventually steps into this dysfunctional family and marries the youngest brother. Kenah even takes the action into the afterlife and invents a comic theatrical way to explain the great beyond.
Warning: because of the adult language this play is not for children.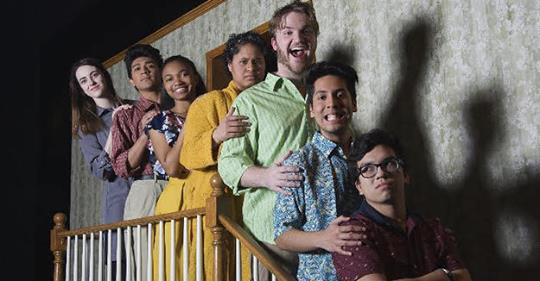 Kenah, a core member of Austin's Rude Mechs theatre collective, has performed in many of their works, both here and elsewhere in the country, and she has written both for the Mechs and for herself. Her style is comic, tinged with sharp realism at emotional moments. The message of this piece is to appreciate what you have, for you never value it enough until after it's gone.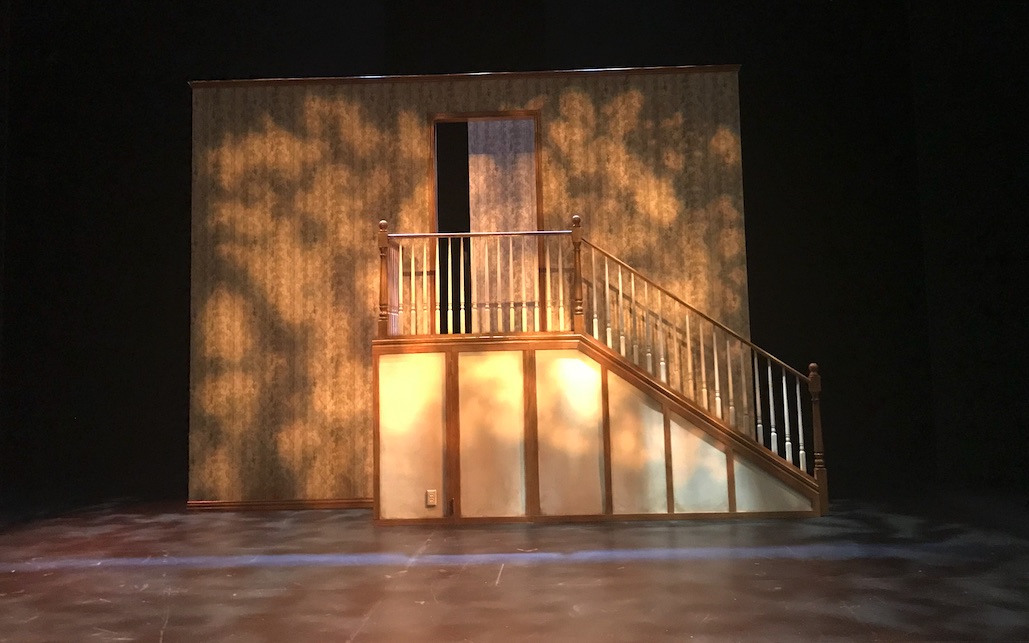 Director Mason Rosenthal's clever blocking makes good use of an almost bare stage. Rosenthal calls on the audience's imagination to fill out a simple, plain, living-room set with the audience's imagination, adding elements such as lights, chairs and various decorations.
Ben Montero, Jared Voswinkle and Sebastian Ojeda, the actors who play the brothers, have an enormous amount of chemistry, and the audience couldn't help but laugh at their antics.
The brothers's pronunciation made it hard to determine the nationality of origin that the company intended. They family sounded as if they might have been from northern Europe, but their pronunciation wasn't distinctive enough to identify their origins. At times the dialogue was difficult to follow and got in the way of the story at key points of the plot.
One odd abstract choice of the director or playwright was to have the brothers appear in their underwear and get have their clothing flung down from above the stage.
The standouts were Amaya Ananda Abalos as Mamu and Sebastian Ojeda as Richard (Dick). Ojeda's comic timing made the audience explode in laughter, particularly when the narrator steps into the story to become Emily, who marries Dick. Dick, the character, played along, but when the ceremony was done Ojeda then turned towards the audience and exclaimed, perplexed, "What the fuck just happened?"
That's exactly the sort of confused amazement many millennials like me experience in their everyday lives.
---
Three Shitty Sons
by Hanna Kennah
University of Texas Theatre & Dance
Thursdays-Sundays,
March 14 - March 31, 2019
March 14, 16, 27-29, 31, 2019 at 7:30 p.m. and March 30 at 2:00 p.m.

Oscar G. Brockett Theatre