Review: Charlie and the Chocolate Factory by touring company
by Brian Paul Scipione
Most people in the audience have some familiarity with Roald Dahl's classic tale of the golden ticket that makes one boy's dreams become a reality. Dahl's 1964 novel Charlie and the Chocolate Factory inspired the 1971 movie with Gene Wilder as well as the sometimes maligned 2005 Tim Burton movie Charlie and the Chocolate Factory with Johnny Depp. Interestingly, the 1971 movie's title was Willy Wonka and the Chocolate Factory so as to promote a new line of chocolate bars from Quaker Oats—which was a commercial failure. Another much less surprising bit of trivia: Roald Dahl was no fan of greedy or misbehaving children and wasn't commenting upon the negative influence of television
This new musical version contains elements from all its predecessors. It premiered in 2013 in London's West End at the Theatre Royal Drury Lane and ran until 2017, the same year it opened on Broadway at the Lunt-Fontanne Theatre. The U.S. engagement lasted approximately nine months. A production toured until 2019. A second U.S. tour in 2020 was temporarily stymied by the pandemic.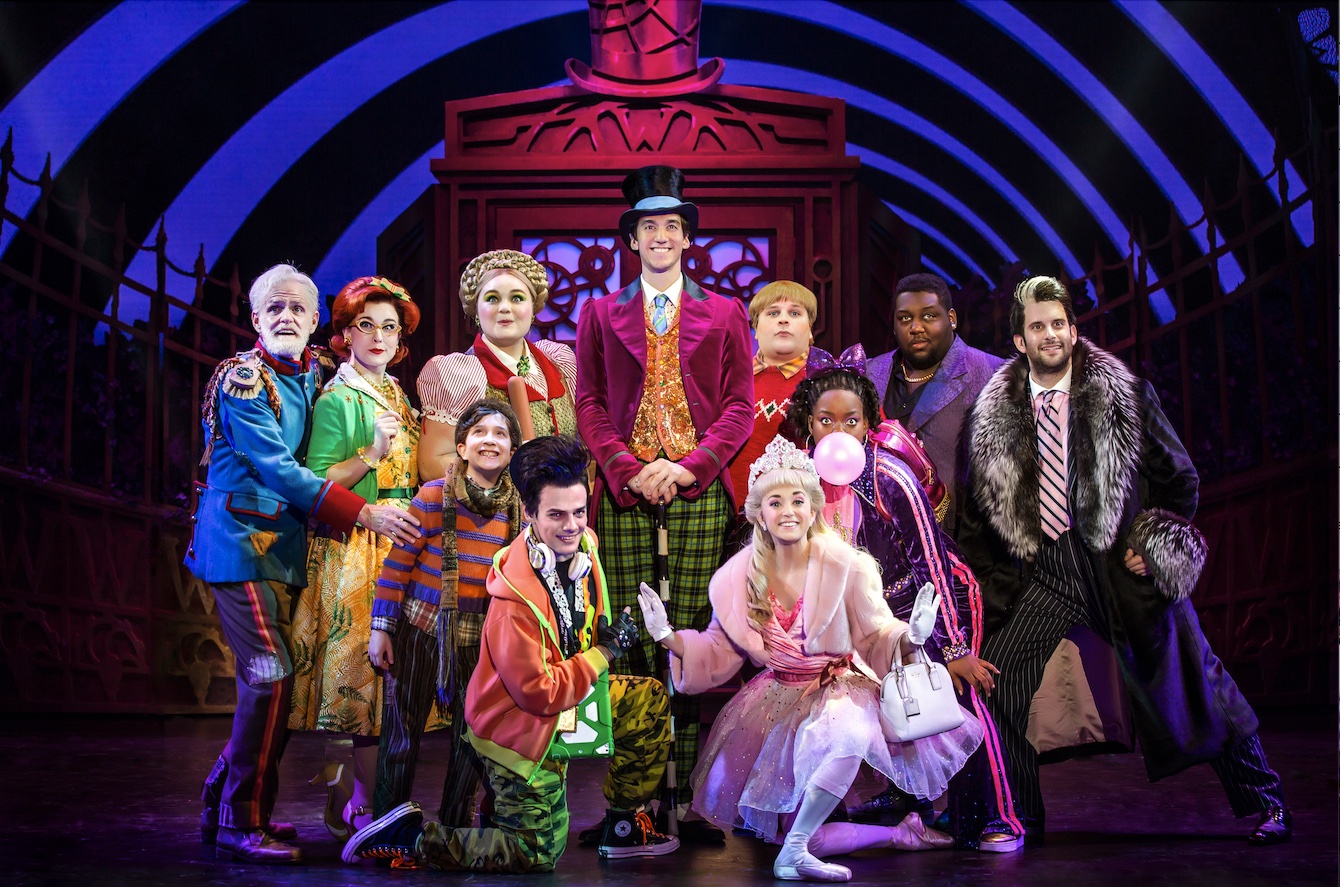 With a book by David Greg and music by Marc Shaiman, the musical incorporates songs from the 1971 film, written by Anthony Newley and Leslie Bricusse (Pure Imagination, The Candy Man, and I've Got a Golden Ticket). This touring production has contemporized the story and updated the set design with a large LED projection screen. The screen provides background and animated videos. Sprinkled with new ingredients, the familiar story becomes a thoroughly enjoyable evening of family entertainment. It adds intriguing new themes.
The oldest theme is simply a morality tale about four misguided children, depicting an abridged version of the seven deadly sins in which all get their just desserts (pun intended). The subplot of Willy Wonka wanting Charlie to end up with one of the golden tickets is restored in this version (it's famously missing from the 1971 film). This modification implies that even though the prize of a tour of the chocolate factory is billed as open to all, the fate of the children is as pre-ordained as those of the heroes of Greek tragedy. The suspense no longer depends upon whether they'll get the tour but instead on how badly they're going to mess this up—exactly the reason that modern audiences dote upon reality television.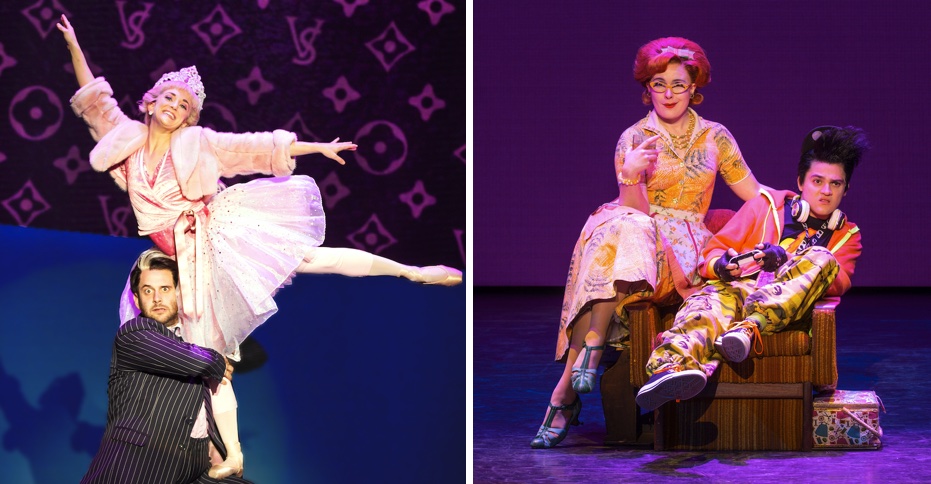 Fittingly, the updated characters are not merely self-obsessed, they are self-image obsessed. This is portrayed most evidently with Zakiya Baptiste's portrayal of Violet Beauregarde as the auto-proclaimed "Queen of Pop" (bubblegum, not music) with her loyal Instagram following. This interpretation resounds beyond the fourth wall when one notices that the program's bio section provides IRL Instagram handles and websites of all the principal cast members.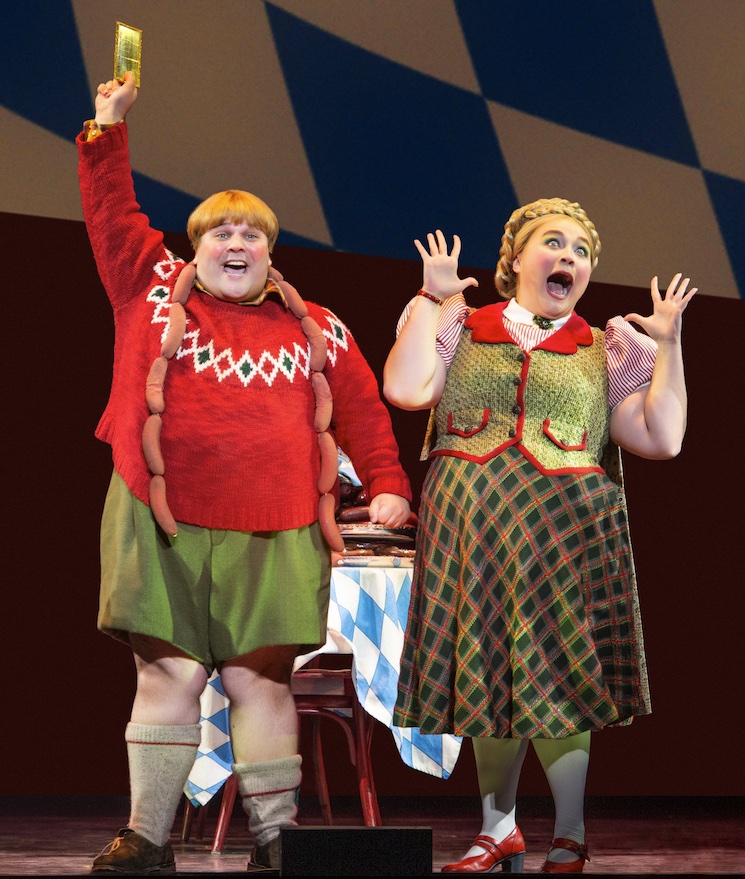 Jacnier as Mike Teave plays a tech prodigy child not merely obsessed with television but also a master video gamer and computer hacker. Dressed like a rave DJ, he bounces across the stage with unbridled energy. It's unfortunate that there's no updating of the characters Augustus Gloop and Veruca Salt (Nic Mains and Angela Palladini), who remain, respectively, little more than crude cultural stereotypes of Germans and Russians. But updated or not, the four misbehaving children are a complete delight. The actors perform with an unabated, mischievous exuberance that's both hilarious and engrossing.
Despite all this devilish fun surrounding him, William Goldsman as the titular Charlie Bucket is a jarring anachronism. It's hard to believe such a charming, sweet, and selfless youngster can live in the cold world pitted against him and his family at every turn. His smile never dims, and his faith never falters. His mother's song "You'd be smiling if your father was still here" should be heart-breaking but fails, because Charlie never stops smiling for more than a few seconds. He's warned that "a person can't eat daydreams," and yet his perseverance as a daydreaming inventor is exactly what helps him to win the day. Those traits are exactly what supposedly endears him to Willy Wonka. Yet considering his interactions with Willy Wonka, such an interpretation seems to ring false.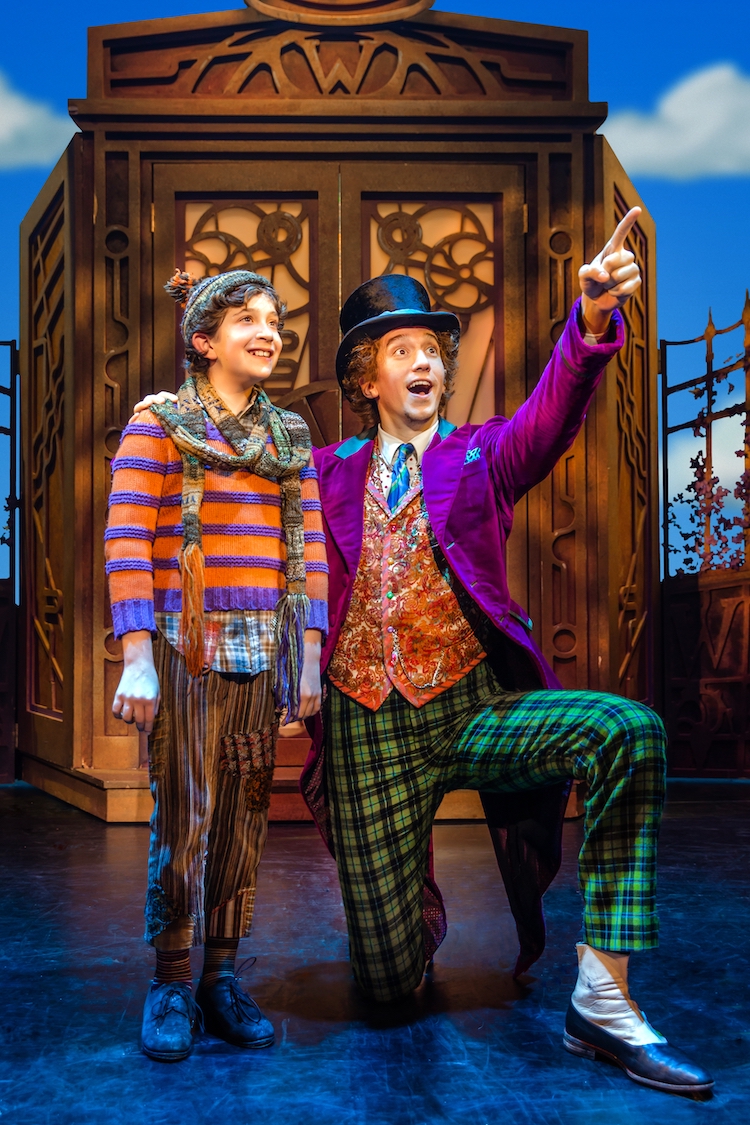 Cody Garcia, the Willy Wonka of this production, is keen, cold, and manipulative, and couldn't be further from a child-at-heart adult. Every time Wonka says he doesn't know how or why something is happening, he's plainly lying. He refers to himself as a "marketing genius" when speaking of the golden ticket campaign. At another point he bemoans the fact that his workers have stolen all his recipes, though there's little evidence of this familiar story. Later still, he refers to the Wonka name as a global brand but claims he doesn't know what a global brand is (of course he does!).
There's the rub. Whether intentional or not, this modernized production has recast the Willy Wonka character as America's most idolized/disliked cultural hero: the business owner as self-stylized celebrity. Wonka's name joins the ranks of Jobs, Bezos, and Musk as a figure not merely savvy and shrewd when it comes to business but blessed by a superhuman nature that's simply unable to accept failure as an option.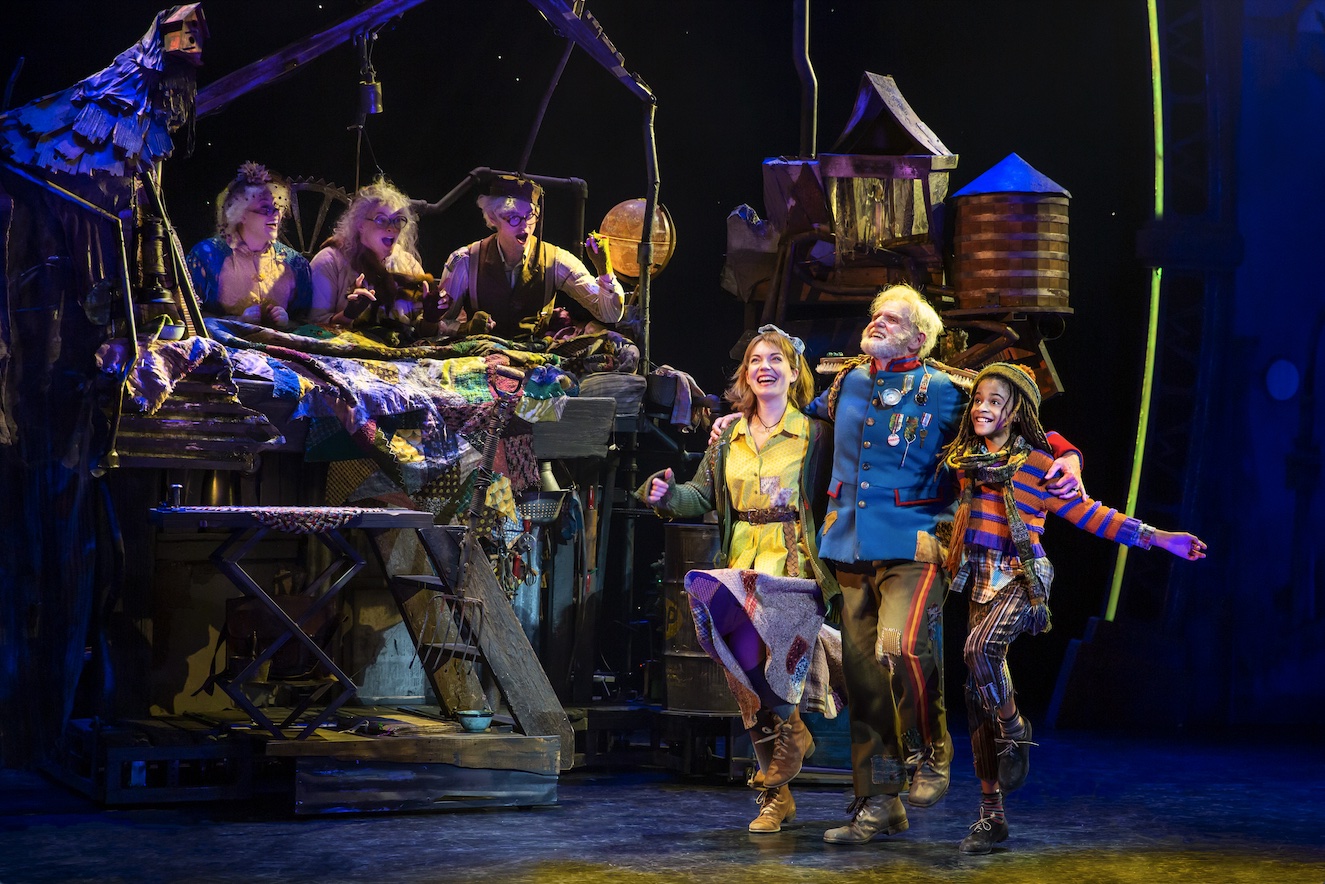 The contest's reality-show vibe signals that nearly every contestant will be fired. Wonka's search for a successor is drenched with irony, since he disdains the children who share his traits and favors the idealized version of himself he sees in Charlie.
In Dahl's novel, the Oompa-Loompas are African pygmies whom Wonka has enslaved to work in his factory. In this show he claims he's their hero and they work willingly for him. Wonka's celebrity status distorts both the reality and the past. Fortunately, the Oompa-Loompas of this production, half-human and half-puppet, are sidesplittingly funny. Their dancing and choreography are the highlights of the night.
But let's not overthink our fun. No matter how you interpret this touring production's interpretation of an old story, the show is well worth catching.
---
Charlie and the Chocolate Factory
by based on Roal Dahl
touring company
Tuesday-Sunday,
March 22 - March 27, 2022
Texas Performing Arts presents Broadway in Austin
Roald Dahl's Charlie and the Chocolate Factory
March 22-27, 2022 | Tuesday-Friday 8 PM | Saturday 2 PM & 8 PM |Sunday at 1 PM & 7 PM
Bass Concert Hall | 2350 Robert Dedman Dr | Austin, TX 78712
Tickets start at $35. Tickets are available at BroadwayinAustin.com and texasperformingarts.org, by phone at (512) 477-1444, or from the Texas Performing Arts ticket office at Bass Concert Hall. For groups of 10 or more, call (877) 275-3804 or emailAustin.groups@broadwayacrossamerica.com.