Review: A Gentleman's Guide to Love and Murder by touring company
by Brian Paul Scipione
---
"Why are all the D'Ysquith's dying?" The mourners sing in chorus during the opening of Act Two in the Tony-Award-winning A Gentleman's Guide to Love and Murder. And it's true more than a half of a dozen family members have already been dispatched in the first act alone. But this query can be little more than a rhetorical over-simplification of the play's classic Shakespearean plot. When young Monty Navarro learns he is no mere Navarro but a direct heir of the famous D'Ysquith family (albeit eighth in line to the title) he sets about closing the gap through any means necessary. As the Bard writes in Henry IV, "Virtue is chok'd with foul ambition." And, truly, virtue does not get in Monty's way as he begins to dispose of the people in his way one by one.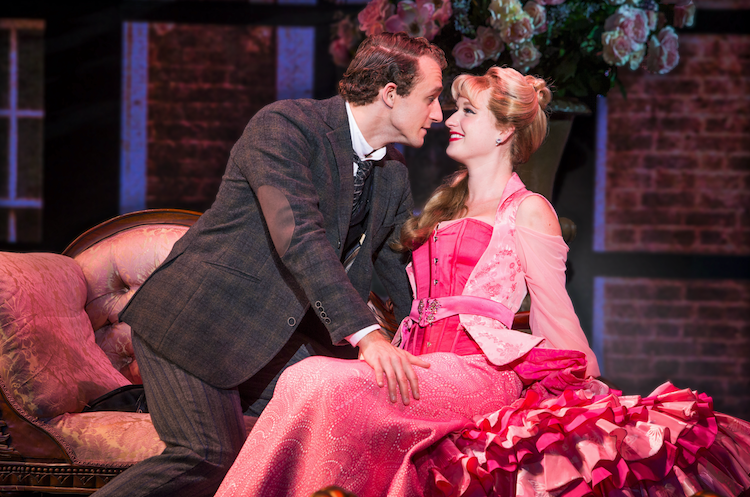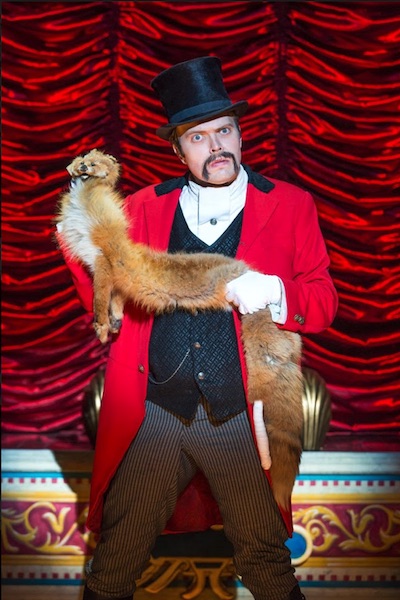 Act One begins with the company singing "A Warning to the Audience," in deep eerie tones making it clear that anyone with "a weak constitution" had "best depart." The music is dominated by a creepy harpsichord reminiscent of the sixties British horror franchise of Hammer Films, and just like these over-stylized ghoul-fests, this musical's themes are quite tongue in cheek. Not so much scary as indulgently rife with black comedy. Somewhere between Benny Hill and Monty Python, with a twist that would make Elvira proud. This doesn't mean the production ventures into the parody territory; rather, it balances along the line between melodrama and pantomime, as if the very playdoesn't know when it is taking its own self seriously. It is not often you see a production that simultaneously brings to mind Pygmalion and La Traviata.
A Gentleman's Guide to Love & Murder is based on Roy Hornimans' 1907 novel Israel Rank: The Autobiography of a Criminal, the same novel that inspired the famous 1949 Alec Guinness film Kind Hearts and Coronets. Exactly as in the film, one actor is called upon to play multiple roles, essentially working his way throughevery member of the D'Ysquith family. The production opened on Broadway in November of 2013, eventually winning four Tony' awards in 2014, including Best Musical. The U.S. national tour opened in 2015, and a second tour that began in 2017 made its way to Austin this month. Fortunately for Texan audiences the principal cast is still intact. When the subject matter is taken in such a light-hearted fashion (despite that subject matter being murder, greed, extra-marital affairs) a talented cast is required to imbue it with passion and intrigue.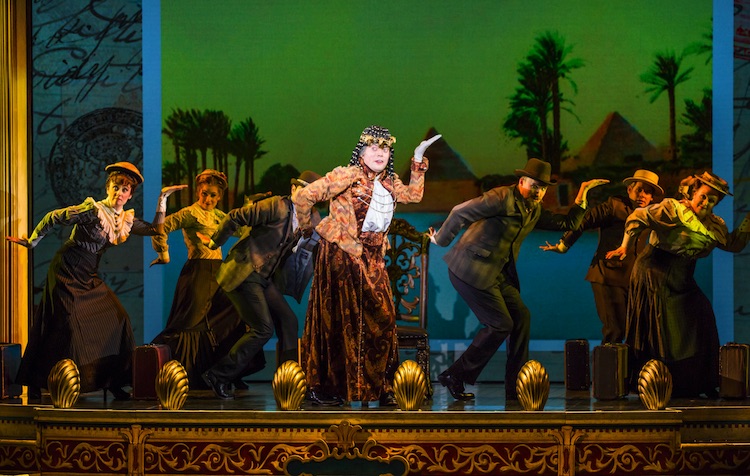 Kristen Kane, as Miss Shingle, gets the ball rolling right from the second song, "You're a D'Ysquith." She maintains excellent control of the staccato jumping rhythm of her voice while bursting with rolling r's and inflected in joyous Cockney. Blake Price plays Monty Navarro with a surfeit of charm and grace, executing all his songs with precision. Erin McIntyre's soaring coloratura soprano seems to fill every corner of the Bass Concert Hall with melodious perfection; she's an absolute delight to hear. Finally, James Taylor Odom does all the heavy lifting by playing every member of the D'Ysquith family. While playing Henry and tackling the uproarious number, "Better With a Man" he showcases every ounce of his comic genius, from his mastery of dance to his ability to belt out innuendo with utter refinement.
Frankly, A Gentleman's Guide to Love and Murder is very indicative of the direction musical theatre is heading these days. Quite a distance from the days of Kiss of the Spiderwoman and Les Misérables, it takes its cues instead from The Book of Mormon and Avenue Q. It's a fun-filled night out and, may I dare say, a family-friendly one at that. The proscenium arch within a proscenium arch style stage showcases a digital screen used to great effect whether it is displaying a swarm of bees or a Vertigo-style plummet to the ground. Yet, digital effects aside, it is the cast who are so clearly enjoying themselves that make this show a night of infectious fun.
---
A Gentleman's Guide to Love and Murder
by Robert L. Freedman
touring company
Tuesday-Sunday,
March 20 - March 25, 2018
Ticketing information available at Texas Performing Arts. Click HERE.