Review: As Butterflies, a new musical by Austin Jewish Repertory Theatre
by Michael Meigs
The immensity of the German state's murders of innocents over the decade that ended in 1945 is beyond words and in fact beyond comprehension. Those wth living memories of those world-shattering years are disappearing into the great night of time, and even the starkest images have acquired a comforting sepia tint. It was all so long ago. Almost all of us are now enfolded in the glittery superficiality of a U.S. popular culture.
The virtue of As Butterflies, the almost-new play with music presented at Congregation Beth Israel by the young cast of TILT Performance Group in connection with the Austin Jewsh Repertory Theatre, is that it brings color to the faces of children who disappeared long ago from the show camp at Theresienstadt. They tell the story in their bewildered voices. Horror is there but mostly unseen. We intuit it because in this audience we have the privileged position of omniscient spectators.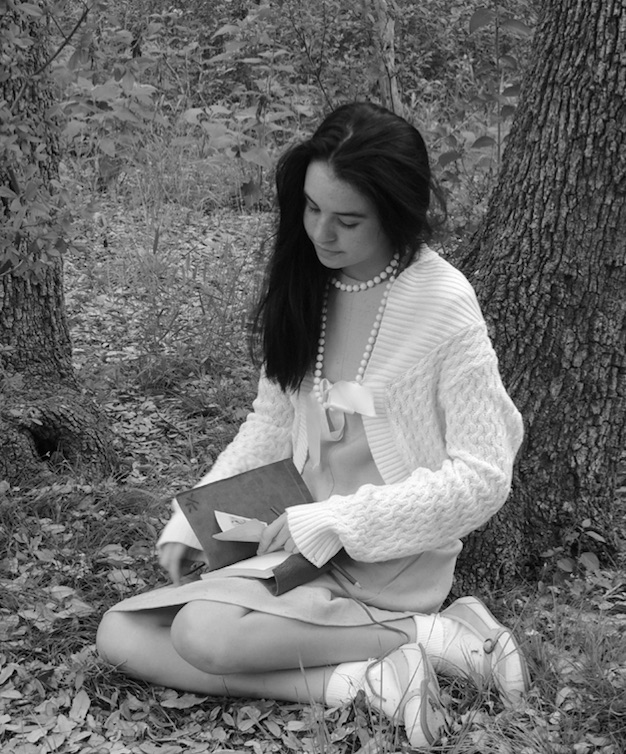 Limiting the focus in this way, authors Hal Hudson and Jim Crew and director Adam Roberts avoid sentimentality, that gush of pity that catches you by the throat. Songs and recitations offered here are drawn from the immense quantity of writings and drawings left behind by the more than 12,000 children separated from their parents and held in Theresienstadt on the way to extermination camps. Included with a couple of traditional tunes -- Dona, Dona and Shlof, Mayn Kind -- these performances, some individual and some as an ensemble, remain exquisitely immediate, focused on yearnings and on the immediate circumstances of the camp.
The very youth of the cast conveys that same whispered message of loss. These are very young adults and almost-adults, some with physical disadvantages but all imbued with the sweet promise of many years before them.
Upright planks and high strands of barbed wire convert the walls of the sanctuary of Beth Israel into a barren enclosed yard. A simple table and chairs stand at stage right. A raised platform at center is marked off by a frame and barbed wire. The plank wall at center right, hinged, will swing down to become a sleeping platform where young figures lie huddled with not enough blankets to cover them all.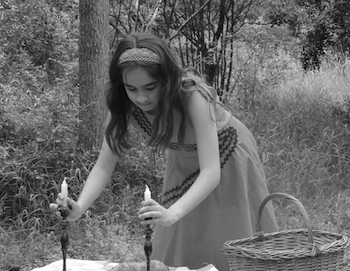 Moving in wheelchairs, Kristen Gooch and Toby Al-Trabulsi embody the physically disadvantaged discarded by Nazi eugenics. Sweet-faced Madisyn Andrews-Moreno, a young woman in young man's clothing intent on escape, is a hint of the campaign against 'deviants.' Diminutive Elia Rutman as Mif has the opening solo, With My Face Upturned toward the Terror, but terror remains mostly concealed. These children are homesick and disoriented. They're also betrayed, for when the unseen Red Cross representative visits them, her questions are cursory and uninterested; she doesn't even get out of the limousine.
Ryan Honza's a slim wide-eyed presence, not quite believing these events; Lilliana Sweeten as Ruth dreams of Another Day. Jarret Suhr is the brown-shirted camp guard, uncertain and intimidated by the responsibilities of his duties.
The cast delivers musical pieces with confidence and with the assistance of unobtrusive body microphones. Sound controls are good, and most of the time their voices come across clearly above the keyboard accompaniment from the back of the hall by director-choreographer Adam Roberts.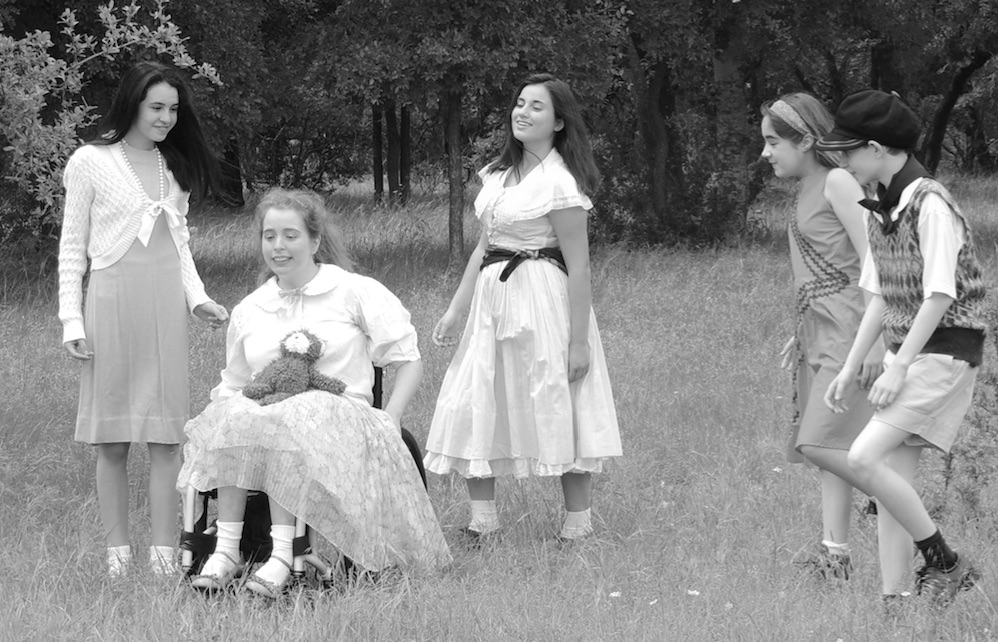 Jared Slack's video images float high on the walls, presenting these same faces in sepia, gathered dreamily in open fields far from the realities of their captivity. They're caught up in the swirl of time, vivid in our now, stark in the past that never was. This is a gentle staging of unimaginable events, one that squeezes the heart and admonishes one never to forget.
EXTRA
Click to view the program of As Butterflies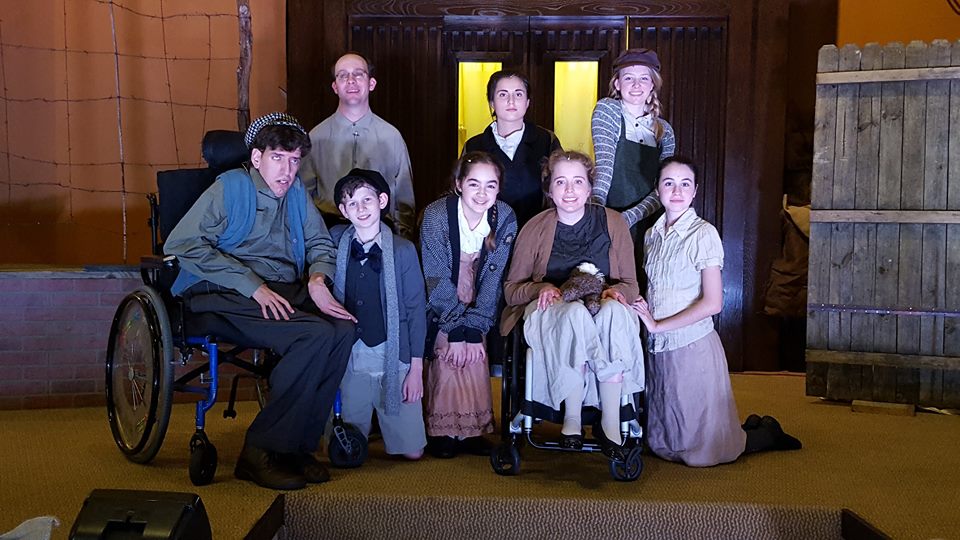 ---
As Butterflies, a new musical
by Hal Hudson and Jim Crew
Austin Jewish Repertory Theatre
Thursdays, Saturdays-Sundays,
May 07 - May 22, 2016
Performances will be

Thursday, May 12th
(
7 pm
)
Saturday, May 14th
(
8 pm
)

at Congregation Beth Israel, 3901 Shoal Creek Blvd, Austin, TX 78756
(512) 454-6806
General admission $15; students, seniors, JCC members $10
If you have an accessibility need such as mobility, large print, Braille, or an ASL interpreter, please let us know so that we can best accomodate you: tiltperformance@gmail.com