Review: 4000 Miles by Different Stages
by Michael Meigs
Amy Herog's 4000 Miles starts off pretty clunky and she deliberately withholds important chunks of background. It's 3 a.m and we're in a rent-controlled apartment in lower Manhattan, assuming that such accomodations still exist. Leo has just turned up in full biking gear and roused his grandmother Vera, evidently because he has nowhere else to go. In opening scenes the story is doled out: Leo's been incommunicado on a cross-country bike trip that started in Seattle. We don't know why he hasn't been in contact with his mother. The young man has an annoying habit of referring both to his mother and his ancient grandmother by their first names, and he's a jumpy, elusive and stinky mess.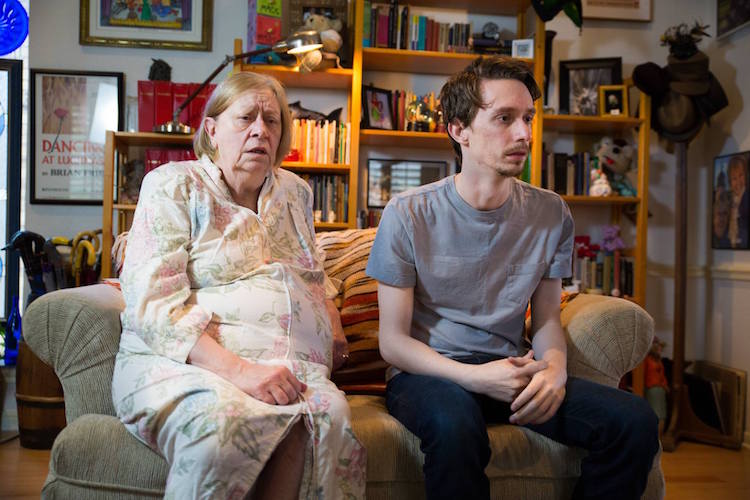 The story rests at first on the contrast between these generations. Jennifer Underwood grumbles and shambles. Fixed firmly in the shrunken firmament of her New York world, she's the next-to-last of the 80-year-olds of her acquaintance, annoyed to find her -- whatcha call it -- memory going. She and her next-door neighbor have a pact to check upon one another daily, so that if one of them passes, at least that fact will be discovered before the defunct one begins to stink. In contrast to his grandmother's fixity, Will Douglas Leo is inarticulate, unfixed and entirely undecided, a classic case of failure to launch. This is an Odd Couple trope kept all in the family and stretched across generations. There's some entertaining comedy in the exchanges between the two and the contrasts between their preoccupations.
But in fact Grandma Vera is keen and pretty cool, when she can concentrate. She was a flaming communist in her day, and she's still an unapologetic Marxist. She doesn't betray the fact that Leo's landed in her apartment, and she turns out to have lived a full, cynical and down-to-earth existence. Vera gives Leo's ex-girlfriend Bec some sage advice along with comments about the infidelities of the male species, and underneath that gruffness she's pleased to have her clueless descendant staying with her.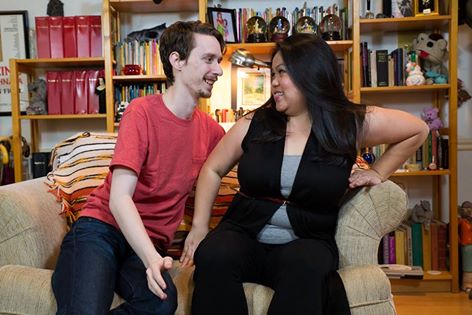 Our attention is held by the exposition of the protagonists old and young, but Herzog's work is essentially a Bildungsroman that runs Will Douglas as the jumpy young Leo through some life lessons, particularly with the opposite sex. Andrea Flowers as his former girlfriend Bec shows gumption in recognizing the defects in their relationship and breaking it off despite Leo's cajoling. Christine Hoang delivers two widely contrasted performances, first as the inebriated party girl picked up from a bar and second as Leo's reticent sister Lily. After some three weeks in hiding at his grandmother's apartment, Leo begins to show signs of facing up to life's realities.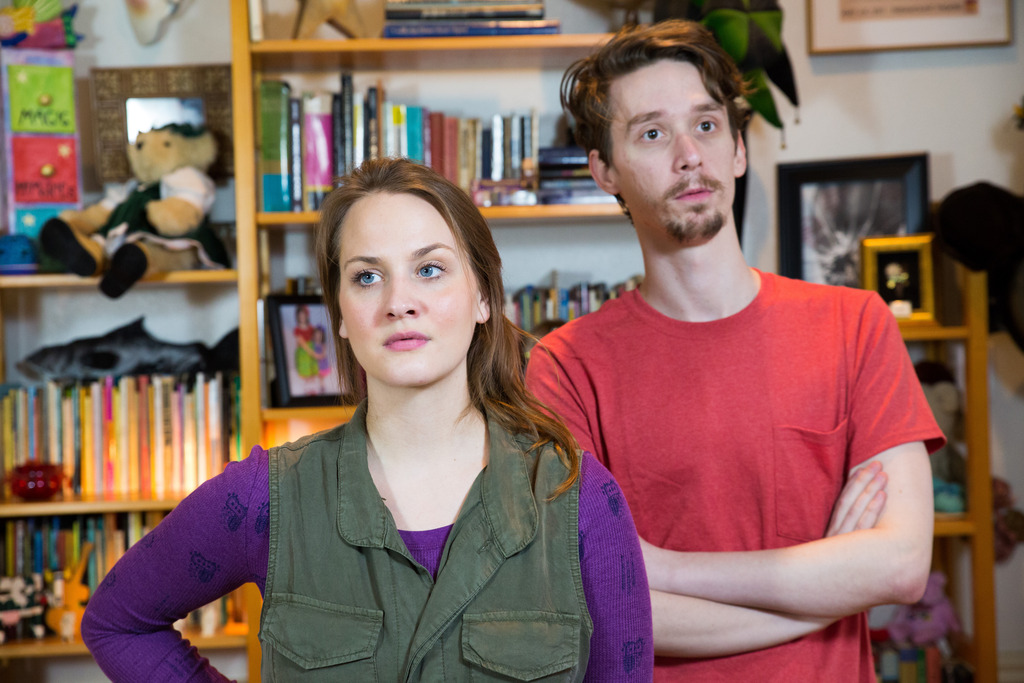 It's at that point the playwright pulls out of her magician's hat the full story of the catastrophe that happened on the cross-country bike trip. Douglas confesses it all to his grandmother in a lengthy monologue. Although we could be justified in considering that the playwright has been holding back big time, considering that Bec surely knew a great part of the story and did not wise us up, Douglas delivers the set piece with impressive emotion and control. His demeanor has changed entirely. When he arrived he could scarcely look the old lady in the eye and he was given to gulps and expressions of awkward rictus; his act of finally confiding in his grandmother is at the same time his moment of confessing his own feelings to himself.
The sudden shuttering of the Ground Floor Theatre prompted Different Stages to shift to Howson Hall at the Unitarian Universalist Church on Grover. The stage there is only modestly elevated and seating is on folding chairs in a parish hall, in a relatively limited space. Ann Marie Gordon's set gains significantly from the new configuration. It fits snugly into the Manhattan-apartment-sized playing area, and the audience is close enoough to appreciate thoughtful touches that might otherwise be overlooked: books in Vera's library, bric-a-brac and the choice of prints and posters for the wall. The white-painted wicker chest used as a coffee table is just one of Gordon's clever choices in establishing Vera's bubble of space frozen in time.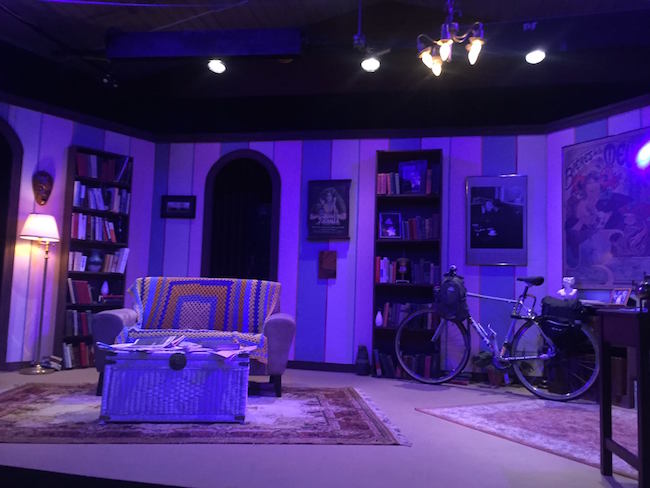 Director Karen Jambon and Different Stages achieved something of a coup in securing the Austin rights for 4000 miles. It was nominated for the Pulitzer Prize for Drama and won the 2012 Obie as best new American play. Playhouse San Antonio staged it last year in their Cellar theatre space. One could easily imagine it performed in the Zach Theatre's Whisenhut theatre in the round. Different Stages' choice of this text is another reminder that they confidently handle contemporary drama in addition to 20th century classics.
EXTRA
Click to view Different Stages' program for 4000 Miles.
---
4000 Miles
by Amy Herzog
Different Stages
Thursdays-Sundays,
March 12 - April 02, 2016
March 12th - April 2nd
Thursdays - Saturdays at 8:00 p.m. and Sundays at 5:00 p.m.
Howson Hall, Unitarian Universalist Church, 4700 Grover, Austin
There is no performance on Easter Sunday, March 27.
Tickets are $15 Thursday, and pick your price $20, $25 or $30 on Fridays, Saturdays and Sundays.