Review: A Portrait of My Mother by Carlo Lorenzo Garcia, presented by Jarrott Productions
by Michael Meigs
I remember very clearly when I first saw Carlo Lorenzo Garcia. Curiously enough it was in another—very different—drama about family. That was in December, 2017 when Street Corner Arts presented Pocatello, directed by Benjamin Summers. Garcia was surrounded by a dozen Austin actors, including some of the very best and most vivid. I wrote, "Carlos Lorenzo Garcia, newly arrived in Austin from Chicago, is Eddie. [ . . .] [and his] performance"[ . . .] is nuanced and riveting, an ache of tightly controlled emotion." That evening I told myself that he was bound to be nominated by Austin's B. Iden Payne committee for a lead actor award.
And he was.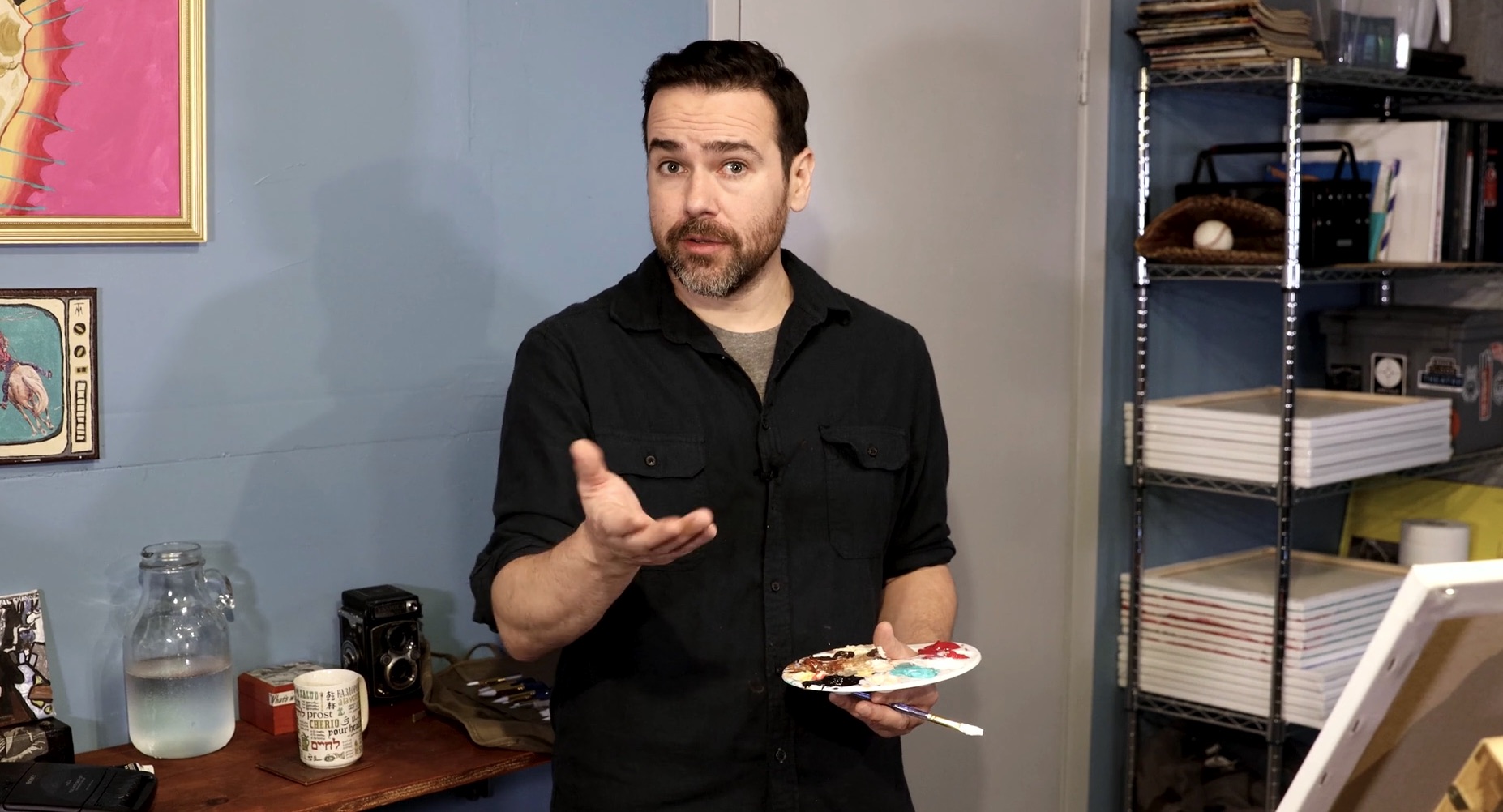 Take away theatre for a year. Take away the cast of rich, varied characters. Set Carlo Lorenzo Garcia solo in a room with Jose Lozano of Magic Spoon Productions and David Jarrott directing him, and see if he'll produce that same level of theatre magic.
He does.
Some aspects announced for the production raised doubts. It's a solo show, an intimately personal tellling of his mother's life story, and it opened on Mother's Day, probably the most mawkish of U.S. holidays. To top it off, the actor literally paints a portrait in real time—in just less than an hour—while telling the story. He and director Jarrott keep the canvas turned away from you. You don't see it until the last minute, just before Garcia exits.
But it works.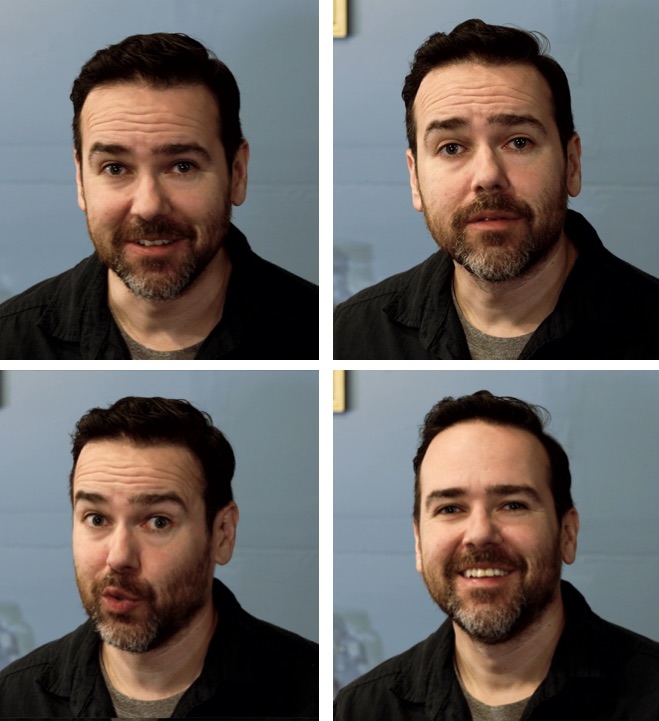 Too often, solo story telling is presented in a "comedy club" setting by an actor hectic with self-importance. That's not the case here. Carlo Lorenzo is calm, thoughtful, and engaging. He speaks directly to you through the camera. You are an audience of one, or two, or however many are gathered before the screen. His mother, a rejected child, grew up in Laredo essentially as a maid of all work. She left as soon as she turned eighteen, taking a bus to Chicago, where she slept in the bus station for three weeks, until she managed to find work and a place to stay.
Garcia relates the humiliations, inhumanities, and details of her youth in a wry, matter-of-fact voice, busy with his brush, palette, and canvas. He brings himself into the story, along with his four sisters. You'll see a twinge of regret, a touch of amazement at her endurance and grit, a bit of self-deprecating irony. His words are unhesitating and vivid. His delivery gives you the feeling that you might be sitting in an easy chair with drink in hand, waiting for him to finish the task so that the two of you can go meet someone in a neighborhood restaurant much like the slightly shabby Italian place he was managing in Pocatello.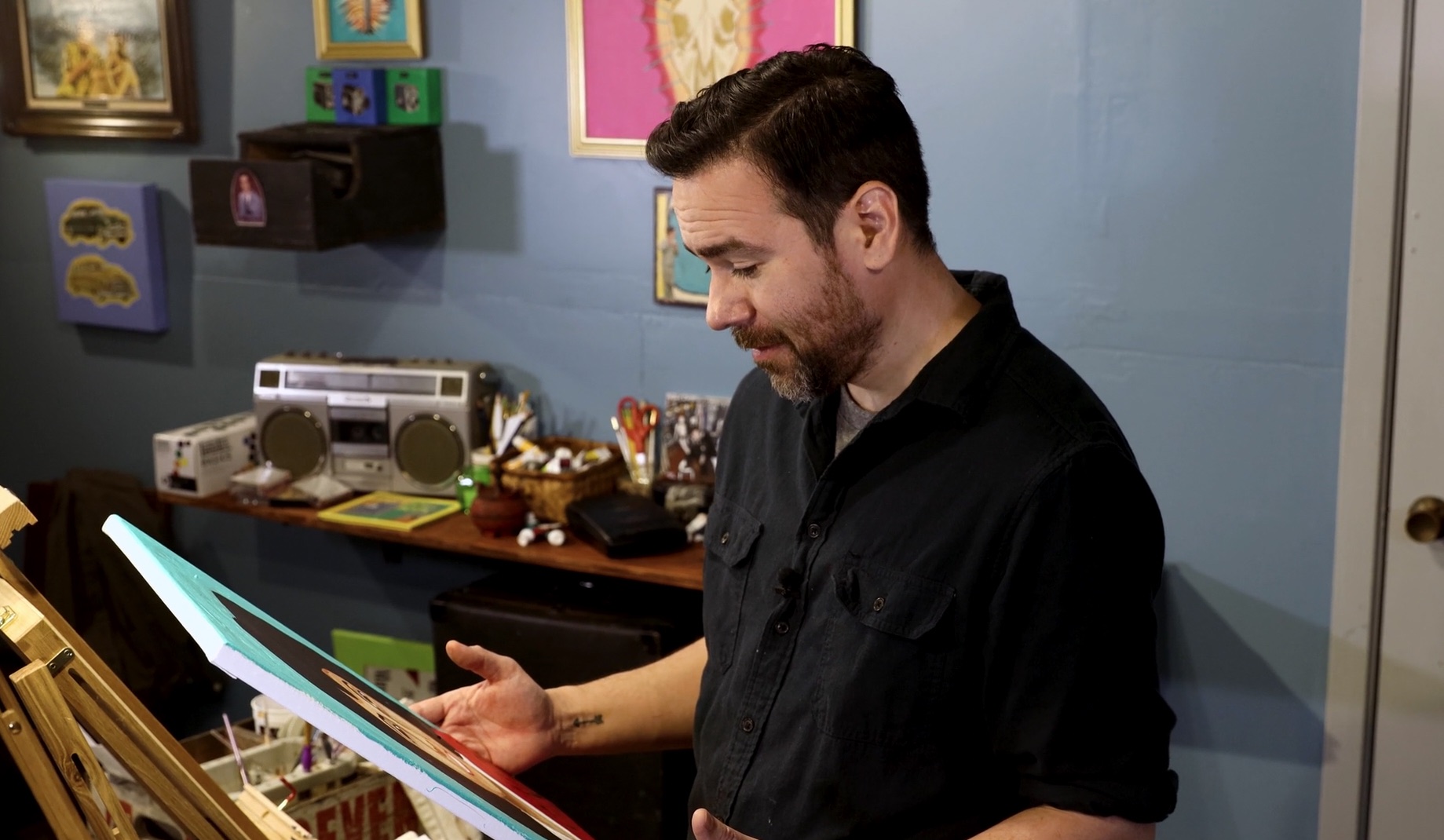 The story of her determination is very personal but at the same time emblematic of what's sometimes loosely referred to as the American dream. Her son's telling of it holds layers of emotion simply but precisely expressed; his portrait in words is far more eloquent and nuanced—there's that word again!—than the portrait eventually he eventually hangs on the wall in his studio.
We're lucky he was willing to share it, without a scrap of sentimentality, and that his gift as an actor is the rare ability to tell it so well.
Click for review by Robert Faires, Austin Chronicle, July 10, 2021
---
A Portrait of My Mother
by Carlo Lorenzo Garcia
Jarrott Productions
Sunday,
May 09, 2021
Streaming
via internet
Everywhere, TX, 78700
This heartwarming and touching autobiographical tribute to Garcia's mother Maria begins streaming on Mother's Day – Sunday, May 9, 2021 at 7 pm for an open run. Advance tickets ($5) are currently available through TicketWeb or through jarrottproductions.com.
Facebook Event: https://www.facebook.com/events/922515838493096