Review: Les Miserables by touring company
by Brian Paul Scipione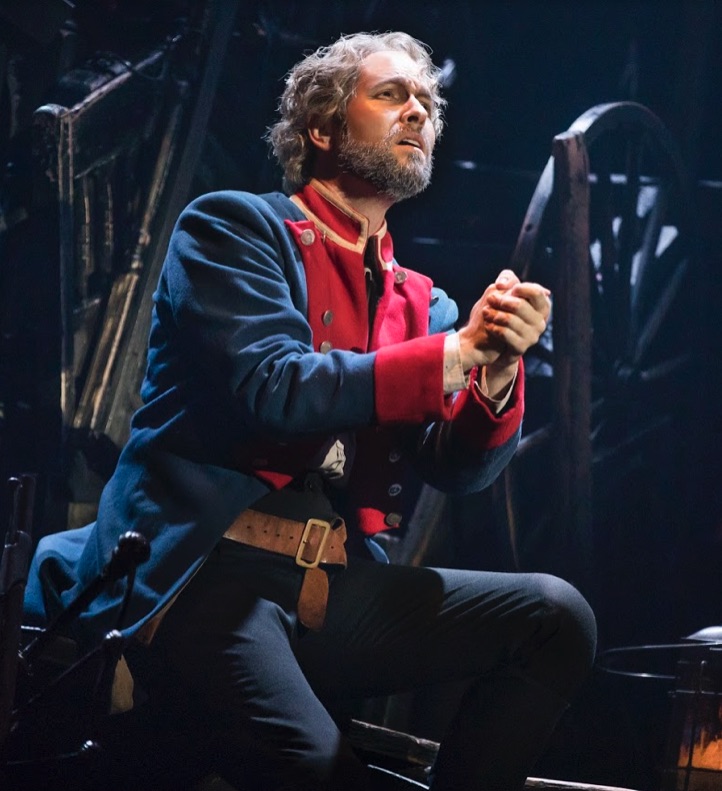 Published in 1862, Les Misérables was Victor Hugo's magnum opus. A historical novel that chronicled 17 years of the life of Jean Valjean while exploring the timeless topics of truth, law, redemption, and grace against the brooding background of the upcoming French Revolution. The story has found its way on to the stage and screen in many incarnations and its latest treatment does not lose sight of the grandiose vision of the original. Powerhouse British producer Cameron Mackintosh presents this new version of Alain Boublil and Claude-Michel Schönberg's Tony Award-winning musical.
The original Broadway run of Les Misérables was so successful that it ended as the second-longest-running musical of all time. The well-known story is lifted up by one of the most well-known musical scores replete with many beloved songs such as "I Dreamed A Dream," "On My Own," "Stars," and "One Day More." This phenomenon of a production has been viewed by over 70 million people in over 40 countries and yet there are still many audiences hungry for more even after 33 years of production.
For my own part I was barely in high school when I saw it for the first time during a magical time known as the early 90s. The fact that my family could only acquire obstructed view seats in the top-most balcony did not color my memory of the awe I felt at the time. Prior to this my theatrical highlight had been watching Mötley Crüe, and it was safe to say the French Revolution had dazingly eclipsed watching a drummer play upside down in a cage.
This production begins like a black and white film come to life and the aesthetic depth only increases from there. While the original Broadway production included a giant revolving stage, this version utilizes the depth of the theatre to add more layers to the scenery. Beginning simply with no background and two characters onstage, the dynamic evolves throughout the two acts to the climatic battles scenes of the revolution drawing the audience deeper into the story and further away from the present until an evocative dream-like state is created.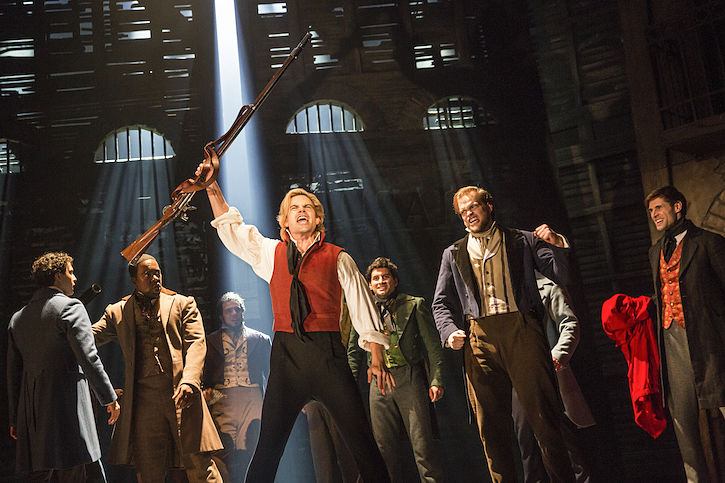 The set design was truly stellar, dark and stormy and yet unobtrusive. This presentation adds a great deal of 'new' to the performance which in turn makes the long familiar musical numbers feel like old friends with such alluring melodies that it is nearly impossible to resist the urge to sing and shout along. One change I did not agree with was the costuming, which, in a word ,has become allegorical. It is well known that the story hinges around the morality struggles of various characters and yet the characters were dressed like an old Western movie, i.e., in signifiers as clear as black hats and white hats.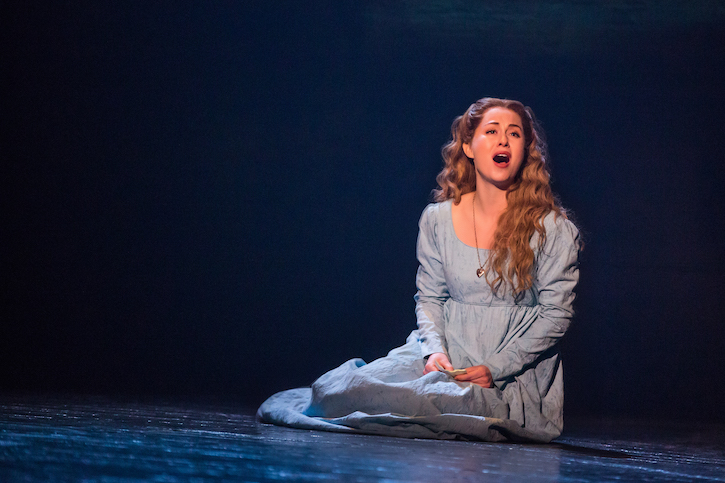 The performances were Broadway quality with Mary Kate Moore as Fantine as a clear standout. Her vocal control was matched by her on-stage panache. She was able to vamp her voice, her volume, her emotion, and her tone simultaneously investing new fire into the old songs. At just under three hours, the musical maintains its epic proportions and yet many of the scenes moved along at a frenetic pace in keeping with a wartime setting but also still high-ighted the overwhelming feeling of the characters' desperation. In the end , when performed with all cylinders, Les Misérables will always be epic in scope and blistering in production. This is certainly the case here.
----------
Cameron Mackintosh's production of Boublil and Schönberg's LES MISÉRABLES has music by Claude-Michel Schönberg, lyrics by Herbert Kretzmer from the original French text by Alain Boublil and Jean-Marc Natel, additional material by James Fenton and original adaptation by Trevor Nunn and John Caird. The original LES MISÉRABLES orchestrations are by John Cameron with new orchestrations by Christopher Jahnke, Stephen Metcalfe and Stephen Brooker. The production is directed by Laurence Connor and James Powell, designed by Matt Kinley inspired by the paintings of Victor Hugo with costumes by Andreane Neofitou and Christine Rowland, lighting by Paule Constable, sound by Mick Potter, musical staging by Michael Ashcroft and Geoffrey Garratt and projections by Fifty-Nine Productions. Music Supervision is by Stephen Brooker and James Moore, with casting by Kaitlin Shaw.
---
Les Miserables
touring company
September 10 - September 15, 2019