Review: Well by Austin Community College
by Amanda Paz
edited by Michael Meigs
Imagine you're thinking about writing a play but you have a very noisy mom.
Lisa Kron's play Well about illness and mothers is structured as a work in process with Lisa herself as the character onstage addressing the audience. Kron focuses on her family medical history and the Lansing, Michigan neighborhood where she grew up. She knits together issues of health and illness both in the individual and in a community.
Kron's Well received nominations for several awards and won the 2006 "Obie" for Outstanding Off-Broadway Play from the Outer Critics Circle.
Kron makes you feel a powerful connection to the characters of Lisa Kron and her mother Ann. She breaks the fourth wall a bit, to very interesting effect. Well talks about "wellness" (health) and how to forgive and forget the past.
Director Kristen Rodgers brings this beautifully comic and dramatic play to life. Set designer Rachel Atkinson provides a vivid, attractive set that establishes a homey feeling while offering a blank canvas for the actors. The excellent chemistry among the cast of six actors brought out the comedy of the play. The various costumes by Stephanie Dunbar went beyond eye-catching.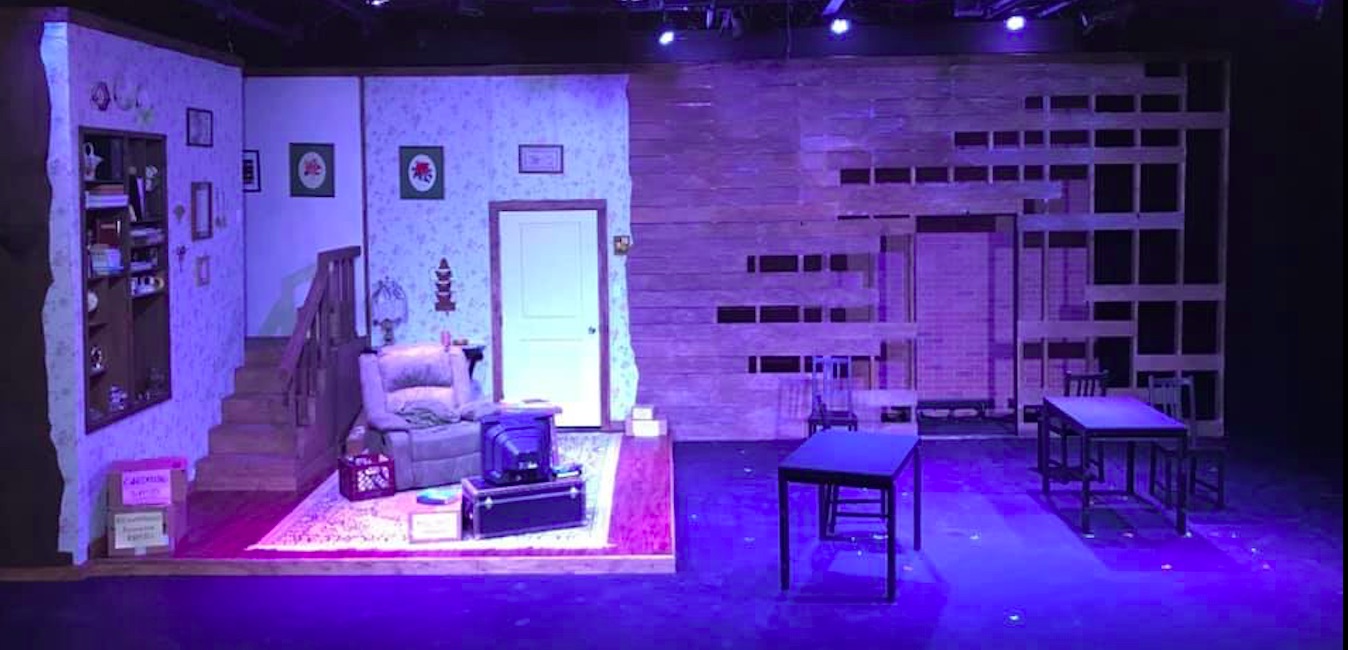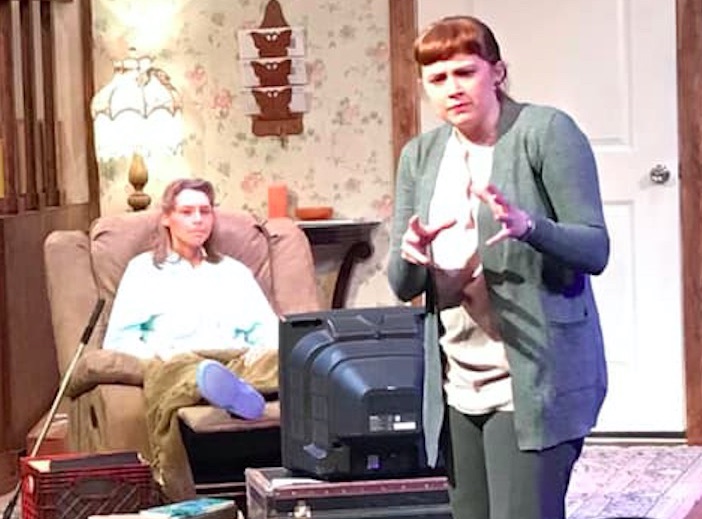 Holly Parmer portrayed Kron and Remy Joslin was her mother Ann. Both have done intriguing work in previous Austin Community College productions, including the roles of Gloria and Eurydice. Their characters in Well were entirely different. Remy Joslin's earlier characters were usually much younger, in their twenties or thirties. Seeing Joslin playing an elderly woman opened a new perspective.
A striking element of the play was the use of recordings of inner thoughts that played in the background. These recordings, crisp and clear, brought the scenes together.
At the end of the play, Holly Parmer's boasting and extreme emotion momentarily disconcerted the audience. This unexpected emotional tone, presented beautifully by Parmer, brought the themes of the play together.
Austin Community College's vividly abstract play adds to the Theatre Department's strong season. This play is for fans of Lisa Kron and for all, young or old, who love to laugh. As well as for those who need a reminder to put the past behind them.
Austin Community College's Well at Austin Playhouse in ACC Highland runs February 28 to March 10th, 2019.
---
Well
by Lisa Kron
Austin Community College
February 28 - March 10, 2019
All productions begin at 7:30 pm, Thursdays through Saturdays, and 2:00 pm on Sundays. General admission tickets are available for purchase online and at the door. The online box office opens approximately two weeks before opening night.