Review: The Book of Mormon by touring company
by Justin M. West
In 2010, you'd have been forgiven for laughing at the suggestion that the 2011 Tony Award winner for Best Musical would discuss such scholarly subjects as magical sex frogs, scrotal parasites, and why one should probably not attempt to engage in coitus with an infant. But, after its premiere in 2011, The Book of Mormon did just that, and had its audiences crying with laughter in the process.
The brainchild of South Park creators Matt Stone and Trey Parker, who wrote the play and its music together with Robert Lopez, Mormon pulls no punches. It is relentlessly raunchy, unapologetically vulgar, and absolutely hilarious. Which is not to say, however, that Mormon is crass.
If one looks behind the veneer of vulgarity, Mormon is at its core a soulful and well-crafted social commentary. More than a parody of its religious namesake, The Book of Mormon challenges dogma as a concept, highlights the preposterousness of indoctrination and conformity, and rightfully puts the worst place in America (Orlando, FL) in its place.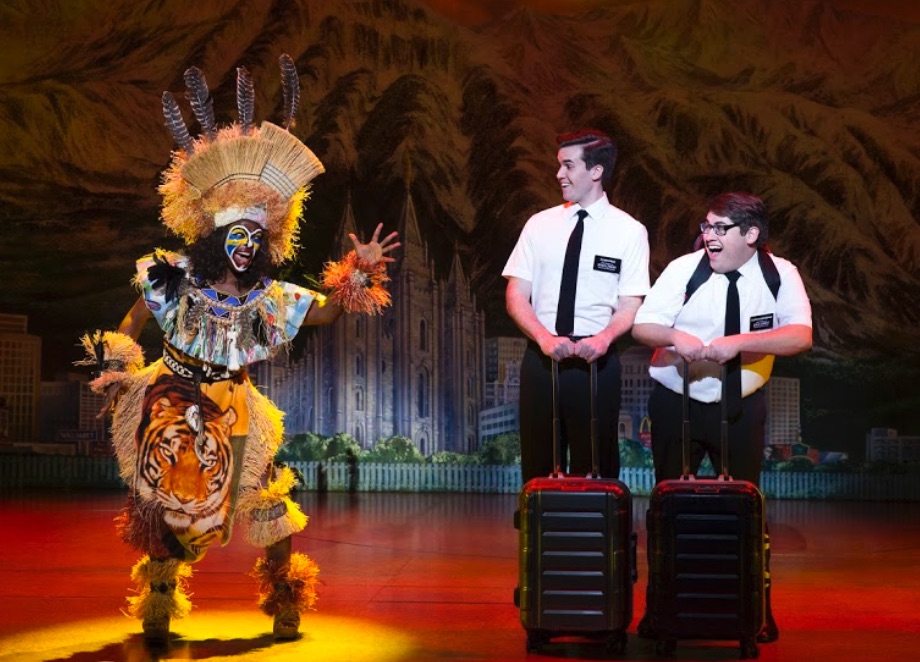 But, Mormon is less a scathing rebuke of a particular religion than one might expect. Sure, Mormonism is in its sights, and it doesn't hold back in highlighting some of its more… unorthodox tenets. But, where thematically the play does challenge the religion and the more eccentric practices of its followers, it is careful to not portray its characters as misguided or irrational. Under the surface, Mormon is a heartfelt coming of age story. One of friendship, leadership, and perseverance. Even the Mormon church seems to understand this, having forgone more animated rebukes in favor of a tongue-in-cheek advertisement right there in the playbill.
Of course, one has to ask - how good is the music? The music of Mormon is unbelievably catchy and well written. You will be singing it for days after you see the show, though you may feel guilty if you catch yourself singing it around your daughter. There's a reason why, after its release on iTunes in 2011, the original cast recording became the highest-selling Broadway recording in forty years.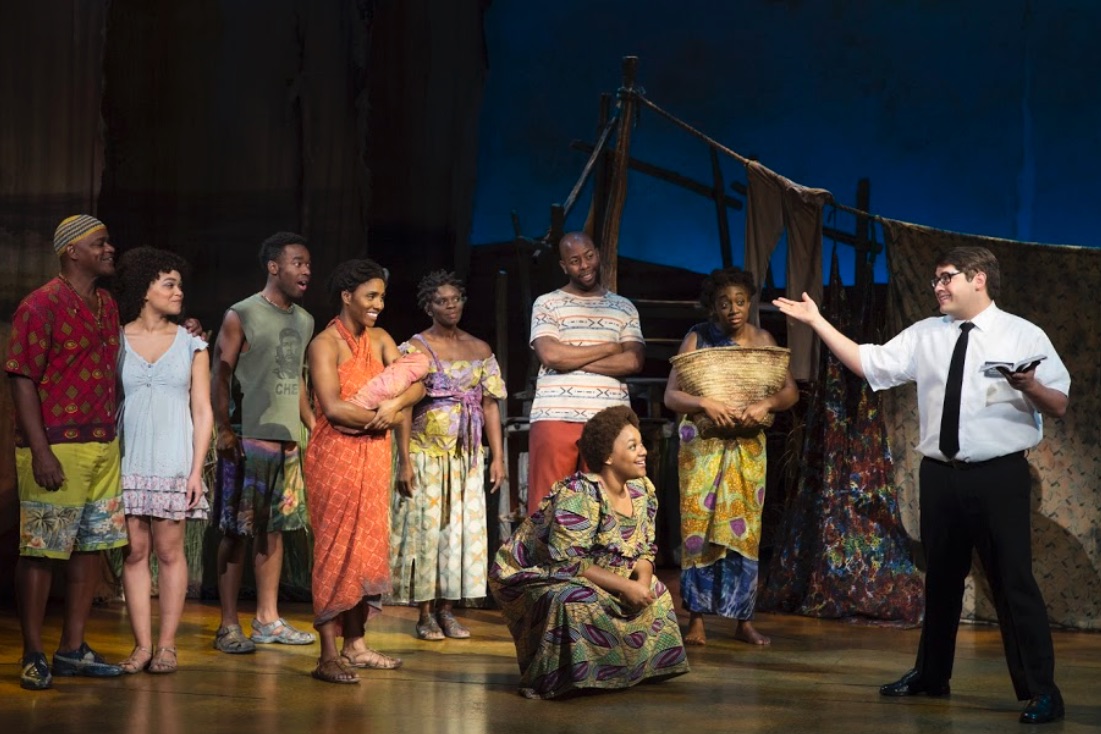 This current running national tour, Mormon's second, features a stellar cast that never misses a beat. Kayla Pecchioni (Nabulungi) gives an energetic and genuine performance, and her amazing voice lends sincerity to one of the show's best songs. The only thing I found remiss about her performance was that it was given in Austin instead of on Broadway where it belongs. Jacob Ben-Shmuel (Elder Cunningham) nails physical humor and comedic timing, and often steals the stage in the process. Kevin Clay as Elder Price is bright, showing an impressive range. We see his flaws, and we root for him to overcome them. Andy Huntington Jones as Elder McKinley, one of the play's most memorable characters, steals every scene he's in,.
If you have yet to see this show, you owe it to yourself. The laughs come fast and furious and straight from the gut, with hardly a moment to spare. Aside of course from its featuring an alternate cast, any of whom would be right at home in New York, the show's resemblance to its Broadway counterpart is uncanny. The sets, the music, the performance;, all are in every way comparable to the New York play. For those looking for a Broadway experience, they can do no better than to see this performance in the wonderful Bass Concert Hall, which may be the only venue in Austin that could offer such a great home for such an unmissable production.
---
The Book of Mormon
by Trey Parker, Robert Lopez, and Matt Stone
touring company
Wednesday-Sunday,
April 18 - April 22, 2018