Review #2 of 2: A PERFECT ROBOT by Sarah Saltwick, Vortex Repertory, January 19 - February 5, 2017
by Brian Paul Scipione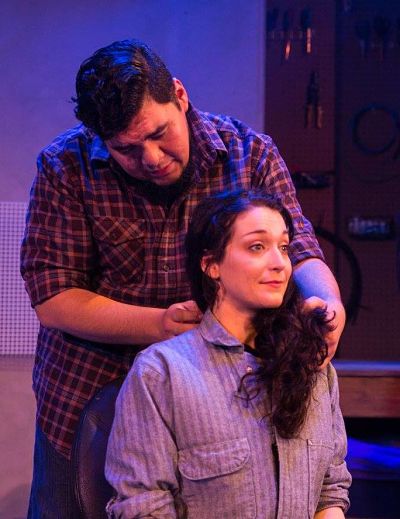 Her robot work is uncanny.
Please define.
Uncanny, as in strange or mysterious, especially in an unsettling way. Synonyms include eerie, unnatural, otherworldly, ghostly, mysterious, abnormal, bizarre and surreal.
You mean it was unbelievable?
No, exactly the opposite, in fact.
First sentence does not compute, please begin again.
Amelia Turner plays the robot, Mollybot, in the Vortex Theatre's production of Sarah Saltwick's new play A Perfect Robot and turns in an amazingly realistic performance.
This computes, please proceed with the review.
I'm sorry. It's not that easy.
Why not easy?
Because a play as complex and layered as this embodies ironies, contrasting emotions and convoluted concepts. Allow me to attempt to elucidate.
What it comes down to is a desire on the part of the human characters for Mollybot to be as human as possible. Mollybot is programmed with the same impulse: once she is fully functional, she aspires towards the most human of all emotions, love. Mollybot is articulated and self-actualized; however, the complete expression of her inner self as being in love would seem to imply that she has a soul. If a robot can have a soul, will it be different from a human soul? Or, if it's not really a soul but instead a working replica of one, what does that suggest about the human soul? Is it malleable? Disingenuous? Unfortunately, we get very few glimpses of the fully functional robot. The perfect robot, as it were.
The play begins with Mollybot's creator leaving on a personal quest. Before he goes he builds some very powerful firewalls into his creation to keep her restricted to a handful of capabilities. The action of play follows other characters' attempts to break through these security measures so as to convert the robot into something profitable, what one character calls "an affordable soulmate." Unbeknownst to them, there is a great deal of activity going on behind the wall.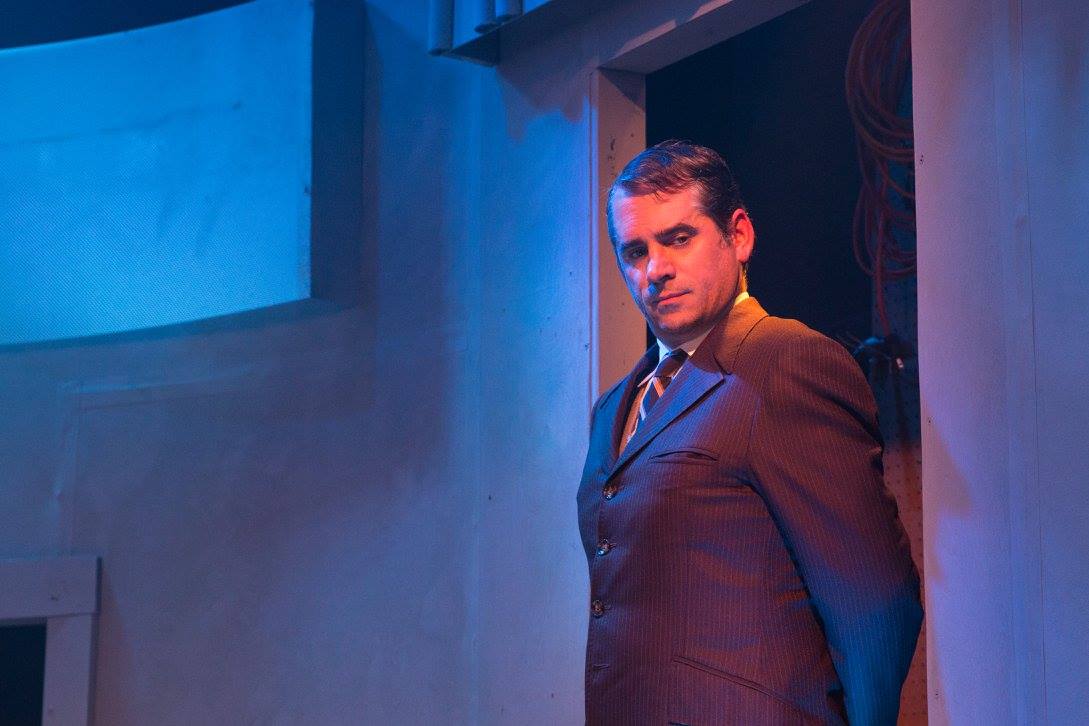 Enter Alan Turing. Turing, movingly portrayed by Joey Hood, is a character based on a very real person of incredible ability. Highlights of his life included decoding intercepted Nazi messages during World War Two. Some of those messages provided information so vital that it is believed that his work alone greatly shortened the war and saved thousands of lives. This didn't stop the conservative English authorities from later arresting him for homosexuality. His life was full of highs and lows, and so it's appropriate Saltwick's first lines for Hood refer to valleys. To fully understand the play it's helpful to know that Turing is revered by many as the father of theoretical computer science and artificial intelligence.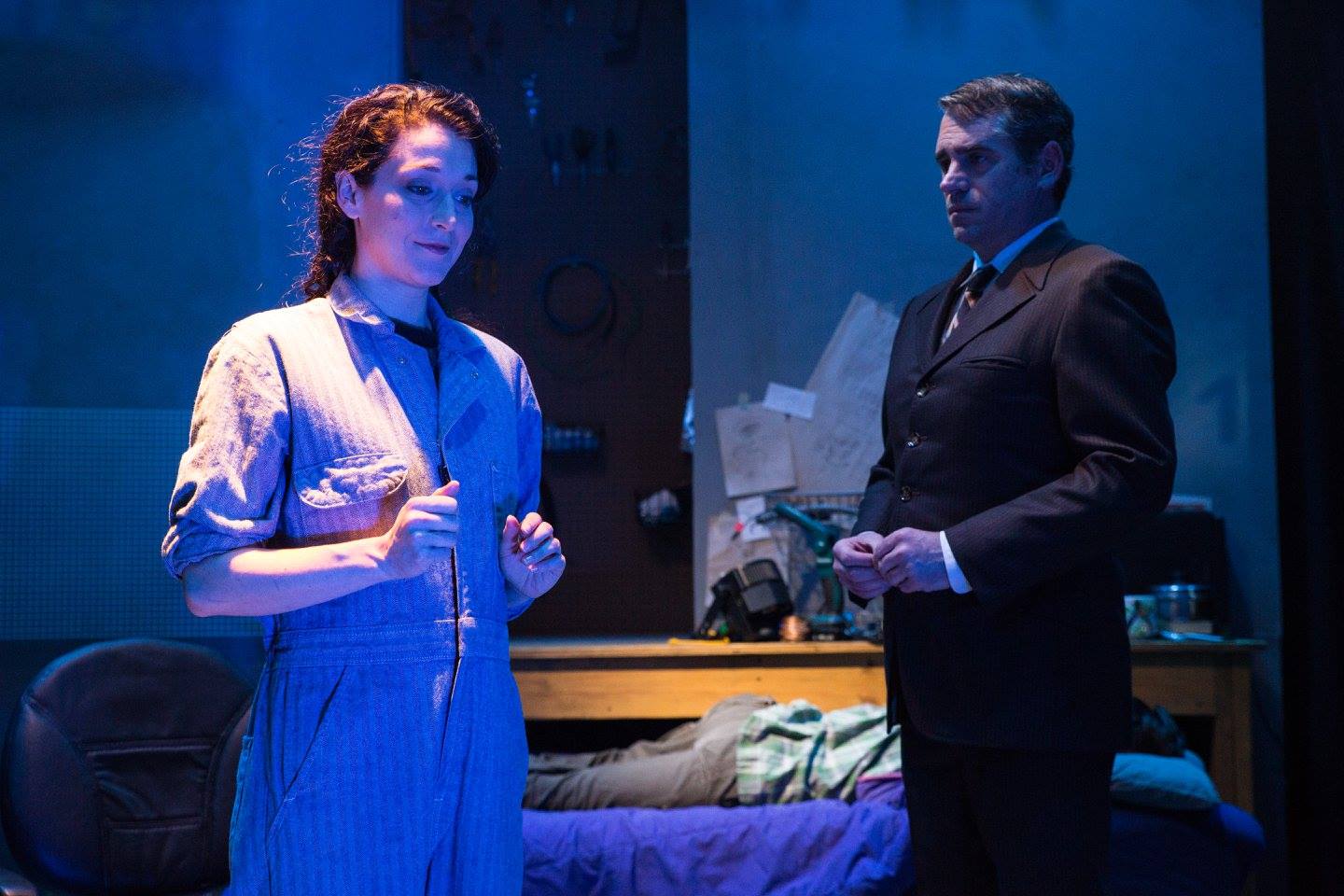 Mollybot's persona, if you will, is not shut down just because most of her communicative and mechanical abilities are disabled. She's bouncing around inside her circuits, lost and alone but not exactly in despair. She sees no reason to worry because her creator, Diego (passionately performed by Jesus I. Valles), has told her he will return. Therefore, he will return. Time is not a worrisome concept for an android. Though she will wait, she does not wait in passive inactivity. She speaks to Alan Turing. It's a very clever choice on the part of playwright Sarah Saltwick, for when you look closer at it, Mollybot, nothing more than artificial intelligence and mechanical body, is essentially talking to her God.
Turing in this God role seems full of regret and reluctance, touched by humiliation. Mollybot seems to have created a God in her own image and possibly vise versa: she is searching for her soul even though she has no concept of hope. Turing's life has become a valley, a great empty space impossible to fill. He tries to help her as best as he can, and with his probing questions he appears to be looking for himself. Early in the work, Diego asks his creation, "Mollybot are you happy?" She replies, "I don't know -- am I happy?" She may have the exact same exchange with Turing, herself acting as the inquisitor. Perhaps it's more telling that Maddy, the ex-girlfriend, could have this conversation with Diego.
So enter Maddy.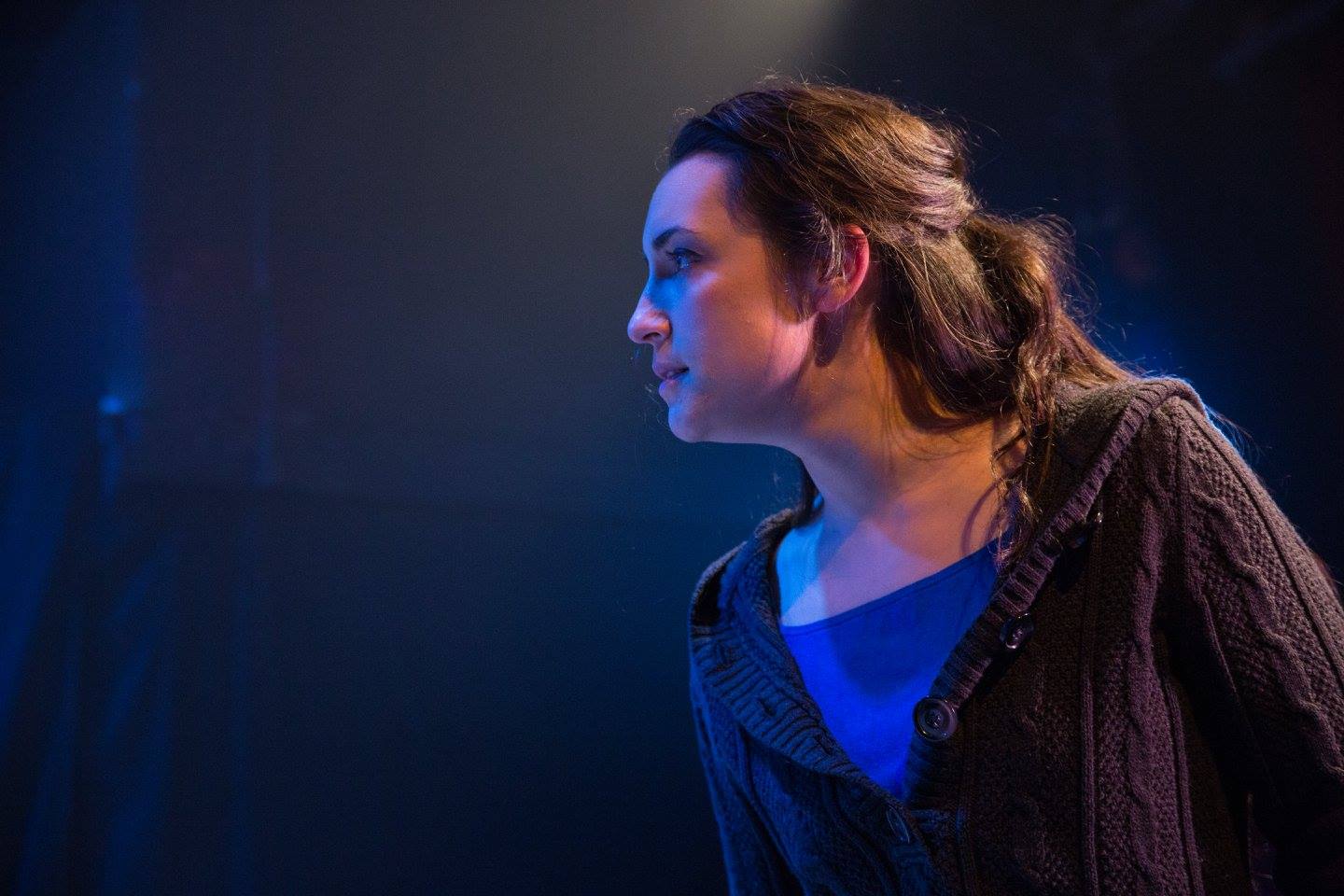 More appropriate would be: Exit Maddy. Maddy, played with goose-bump raising passion by Sarah Danko, is an ocean-loving scholar who dreams of studying octopi in their natural habitat. Maddy's strong will and powerful sense of self is refreshing. She will not put aside her dreams for a boyfriend, and she leaves Diego. We meet her at first during flashbacks and later in person when it's decided that she is the only one who can crack the codes keeping Mollybot restricted. Why her? Because a heart-stricken Diego has essentially designed Mollybot to be just like Maddy in every possible way. Her dreams are her dreams, and so on.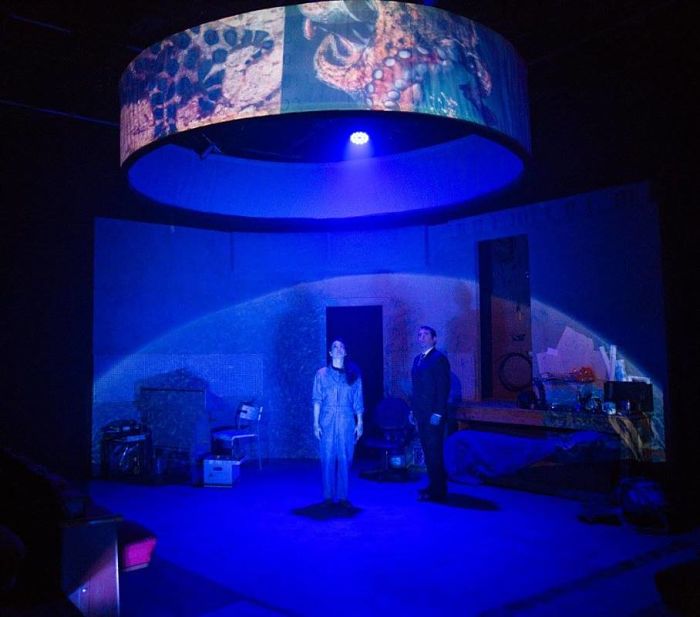 This does not compute.
Fair enough. Well, then, I strongly encourage all those of artificial or animal intelligence to go see this play. It has stories and concepts on so many levels that you can spend hours contemplating the nature of the soul and the principal theme: whether love can indeed be replicated by a machine that is willing to listen to and argue with you. Andreá Smith and Trey Deason round out a fantastic cast directed with deft skill by Rudy Ramirez. A fun-filled and thought-provoking night at the theatre. Do not miss it.
End transmission.
---
A Perfect Robot
by Sarah Saltwick
Vortex Repertory Theatre
Thursdays-Sundays,
January 19 - February 11, 2017
January 19 - February 11, 2017
Thursdays - Sundays at 8 pm
"Industry Night" Wednesday, February 8, 8pm
Visit vortexrep.org for detailed times and tickets
The VORTEX, 2307 Manor Rd. Austin, TX 78722
INSIDE the theatre!
Free Parking. Bus Route.
The Butterfly Bar @ The VORTEX opens nightly at 5pm with full bar, hand-crafted cocktails, and snacks.
Patrizi's @ The VORTEX opens nightly at 5pm with delicious homemade Italian food.
Tickets: $35-$15
$35 Priority Seating
$25 General Admission
$15 Discount/Child/Artist/Student/Senior
Advance Reservations Recommended. Limited seating.
www.vortexrep.org or 512-478-5282
Radical Rush Free Tickets: Limited free tickets for each performance in the spirit of sustainability, accessibility, and the gift economy. Radical Rush tickets released at 7pm each night--in-person only.
2-for-1 admission Thursday and Sunday with donation of 2 cans for SafePlace