Spectrum Theatre's Summer Fund Appeal and 2016 Season
Hope everyone is enjoying their Memorial Day weekend. Just a friendly reminder of our Spectrum Summer fund drive. We are looking for 300 dedicated Austinites to contribute $20.00 to Spectrum to support our 2016 season highlighting the professional works of some of Austin's finest performers. Our lineup includes August Wilson's "Joe Turner's Come and Gone" (July 14-31) at the Austin Playhouse and "Once On this Island" (October 2016) at the Boyd Vance Theatre located inside the George Washington Carver Museum. Just click on the Donate Now button at the top of our Facebook page or visit www.spectrumatx.org to make your contribution today! Plant a seed by supporting the arts in Austin as we tell the stories of the African American experience.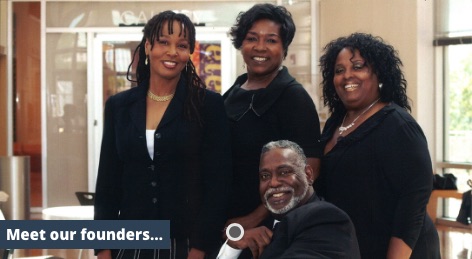 Perhaps you've heard; there's a new arts organization in Austin and it is being helmed by some of the most influential, accomplished and award winning theatre artists in the city and region. Spectrum Theatre Company, Austin's only African American theatre company, is the brainchild of Billy Harden, Ed.D, Janis Marie Stinson, Carla Nickerson and Jacqui Cross, who collectively and individually have graced not only the stages of Austin, but many national stages as well. We are professional entertainers of the highest caliber, appearing not only in theatrical productions, but additionally in the mediums of television and film. We are on a mission to provide the Austin area with professionally rendered productions representative of the many shades and nuances of the African American experience.
---
Spunk
by George C. Wolf, adapted from Zora Neale Hurston
Spectrum Theatre Company
Thursdays-Sundays,
July 14 - July 31, 2016
Thursdays - Saturdays at 8 p.m., Sundays at 5:30 p.m.
Tickets $25 plus $2.25 processing fee, available HERE.