OPERA San Antonio Names Enrique Carreón-Robledo General and Artistic Director

OPERA San Antonio Names
Enrique Carreón-Robledo General and Artistic Director
Award-winning opera artistic director and conductor Enrique Carreón-Robledo has been named as OPERA San Antonio's General and Artistic Director, according to Board Chairman Mel Weingart.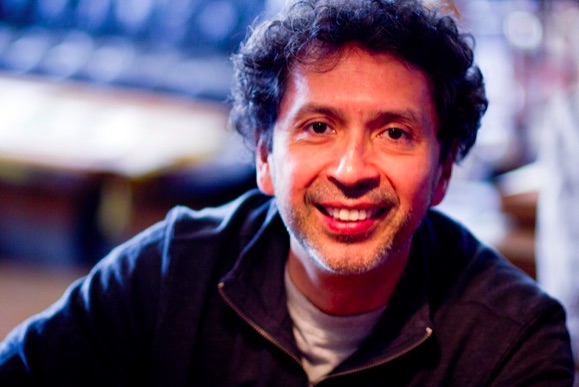 Carreón-Robledo will assume his duties this summer, Weingart said, moving to San Antonio from Tulsa, OK. Carreón-Robledo has just concluded a one year appointment as Visiting Director of Orchestral Studies and Professor of Conducting at Oklahoma State University. Previous to that appointment, he was Artistic Director of Opera in the Heights in Houston for four years, and acted in the capacity of General Director during his tenure, overseeing all aspects of every production artistically, technically, administratively and financially.
At Opera in the Heights, he won the 2013 Houston Theatre Award for "Best Artistic Director," which followed his winning of the 2012 Houston Theatre Award for "Most Improved Company." He was also a 2013 Master Mind Award Winner in Houston.
"Under Enrique's leadership, Opera in the Heights delivered more than 100 performances of 15 different productions, winning very favorable reviews, awards for excellence and new audiences," Weingart said. "Perhaps just as important, he worked within budgets and produced surpluses, playing a key role in fundraising and acting as a tireless ambassador for Opera in the Heights and opera in general.
"Enrique is the ideal choice to lead OPERA San Antonio as we move into this next phase of our development," he said.
Beyond his work as an artistic director of opera, Carreón-Robledo is also a sought-after guest conductor for symphony orchestras, operas and ballets. He has performed with Théâtre du Capitole de Toulouse, Ballet Nice Mediteranée, the University of London Symphony Orchestra, the Scottish Ballet, the West Australian Ballet, the Stuttgart Ballet, the Deutsche Oper am Rhein, the National Opera of Hong Kong, the American Opera Theatre, the American Ballet Theatre, the New York City Ballet, and Israel's Kfar Blum International Music Festival.
A native of Mexico, Carreón-Robledo began his formal studies in that country. He attended the Instituto Nacional de Bellas Artes, and the Universidad Nacional Autónoma de México, as he studied conducting with Francisco Savín and Enrique Diemecke, Music Directors respectively of the National Ballet and the National Symphony. He continued undergraduate studies in Composition and Music Theory at California State University-Northridge and earned a Master of Music degree in Opera Production from the University of Mississippi. He completed doctoral studies at The University of Texas at Austin, obtaining the unanimous highest grade for his Doctoral Comprehensive Exams.
He was awarded the 1997-1998 Annual Grant for Orchestral Conductors of the Fondo Nacional para la Cultura y las Artes FONCA (National Foundation for the Arts and Culture) in Mexico.
"Coming to San Antonio to lead OPERA San Antonio, a company in an artistic path of already proven success, is a very exciting proposition," Carreón-Robledo said. "I am very appreciative of the Board's confidence and happy to count on their full support. My career has been building to this moment and I am anxious to get started. My years of experience as both a performer and a manager in the performing arts have given me a wonderful network of international singers, conductors, directors, choreographers and soloists, as well as their business managers, and I look forward to putting this network into the mix for OPERA San Antonio.
"I know what it takes not only to produce opera that is artistically successful but is also financially successful, and I'm excited to begin working with the Board of OPERA San Antonio and the entire community," he said. "In the Tobin Center for the Performing Arts, we have a fabulous venue to stage opera, so all the ingredients are here for this opera company to perform at the highest level."
Carreón-Robledo, (56), is fluent in English, Spanish and Italian, and has conducted business and rehearsals in French and German. In his career, he has resided in the United Kingdom, France, Italy and Germany.