CTX3411. Opportunity in New Braunfels: Youth Theatre Instructor Sept - December. Extensive Duties, Flat-rate Payment of $1500.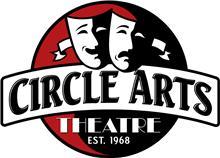 124 Elizabeth Street, New Braunfels TX 78130 830/837-6172 ____________________________________________________________________________________
July 20, 2023
Circle Arts Theatre, a 501(c)3 non-profit theatre organization, seeks the following: YOUTH THEATRE INSTRUCTOR
Duties of the Youth Theatre Instructor
The primary responsibility of this position is to lead the youth theatre classes for Circle Arts K.I.D.s (Klasses In Drama) at Circle Arts Theatre, hold auditions and cast the selected show, develop/assist in developing all design aspects of lights/tech/stage crew for the show performances if necessary. This position reports directly to the Artistic Director, who oversees the youth theatre program at Circle Arts Theatre. This position requires excellent organizational skills and a combination of youth theatre/education/understanding of classroom management skills for youth ages 7-14. High quality communication skills are a must along with interpersonal skills to work well with children. This position requires the ability to manage and prioritize responsibilities with minimal supervision.
Specific requirements are:
Ability and availability to lead classes and rehearsals for a specific ten- week period per semester, Mondays and Wednesdays from 4:30pm to 7:00pm for nine (9) weeks, Monday through Thursday 4:30pm to 7:00pm On week ten (10) for tech week; plus

Ability and availability to orchestrate the preparation and choreography for the selected show outside of time spent at the theatre (can be done at the theatre if desired)

Ability to identify needs for set and costumes

Background in music to teach vocal parts if necessary for the selected

show

Background in dance to design and teach choreography for the selected

show

A combination of youth theatre background, education background, and
Strong organizational skills

Ability to pass a criminal background check
Specific duties include:
Lead classes in basic theatre skills for three (3) weeks of the ten (10) week class session

Hold auditions for the selected show, chosen by the Artistic Director

Cast the selected show

Give input for creative and technical aspect of the selected show, to

include set requirements, sound requirements, lighting requirements,

costume requirements, and backstage management

Rehearse and direct seven (7) weeks of rehearsals, including all aspects

of blocking, music, choreography, and character development

Ability to assist with lights/tech/stage crew for performances of the

selected show if not enough volunteers are available
Position begins in September for the fall 2023 show Rudolph The Red-Nosed Reindeer. Rehearsals begin September 9, 2023, and the show closes on December 3, 2023. Compensation is $1500, paid on a flat-rate basis, with 50% paid at the end of Week 5 and the remainder on December 3. Dates for Spring 2024 to be determined, but generally will run from early February to early May. Volunteer assistants for the K.I.D.s classes are usually available from the theatre's teen touring troupe, the Inner Circle. This is a part-time, contract position, reporting directly to the Artistic Director.
To apply, please submit resume and cover letter via email to: HRCircleArts@gmail.com.
Please direct questions to
Artistic Director Robin Williams at:
robinwilliams6@yahoo.com.