CTX3328. Opportunities: Full-time Employment at Zach Theatre, Austin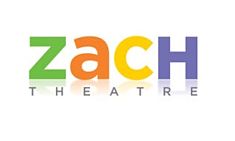 Zach Theatre in Austin, Texas has posted four full-time employment opportunities at Indeed.com. Postings were made on May 18, 2023.
Production Stage Manager
Full-time $65k-70k/yr
Stagehand
Full-time $20/hr
Manager of Lighting and Operations
Full-time $60k/67k/yr
Manager of Audio/Visual Department
Full-time $60k/67k/yr
Benefits include health, vision, dental, PTO, 401k/Roth IRA, more. All except stagehand are exempt from overtime. Stagehand will accrue overtime at 1.5x base rate for all hours over 40 within a M-Sunday workweek. All positions pay out on a biweekly payroll plan.
For full position descriptions and to apply online, click HERE.