Zilker Theatre Productions in Austin, Texas, Appoint David Ponton as Executive Director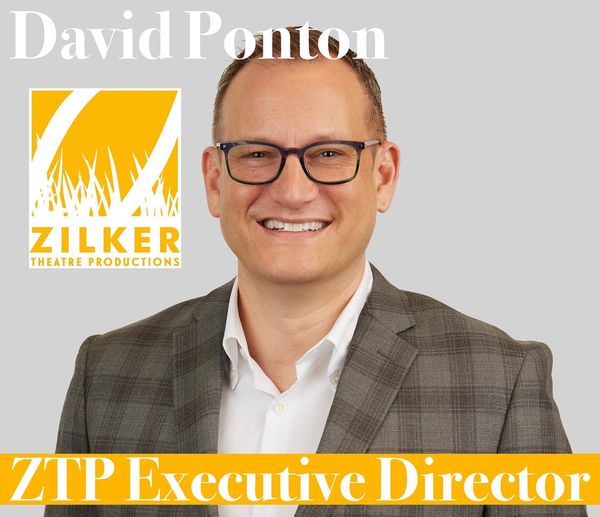 Zilker Theatre Productions is thrilled to officially announce the selection of David Ponton as our new Executive Director!
David brings a wealth of musical theater experience to his new role, having first appeared on the Zilker Hillside in "Crazy for You" in 2003. Since then, David has gone on to appear another seven times as a performer, co-directed and choreographed Hairspray in 2015, and co-choreographed our productions of All Shook Up in 2018 and Little Shop of Horrors in the summer of 2021.
"I am so excited to take on this new role with ZTP," David said. "For more than 60 years, this organization has brought to magic of music theater – at no charge - to the people of Austin and Central Texas, and I am so proud to carry on that legacy for this summer's production of 'Newsies' and beyond."
When not on the Zilker stage, David's career has extended through roles as a program director and customer success manager with Keller Williams Realty and other Austin-based realty and brokerage firms. David has facilitated and organized training events promoting networking and sharing of best practices among 400+ industry leaders from the National Association of Realtors (NAR), National Association of Gay and Lesbian Real Estate Professionals (NAGLREP), KW Black Realtor Network (KW BRN), and many others.Welcome David! We are absolutely thrilled to have you as ZTP's new Executive Director!