Opportunity: UT Austin Seeks Successor to Liz Fisher as Senior Administrative Program Coordinator for Shakespeare at Winedale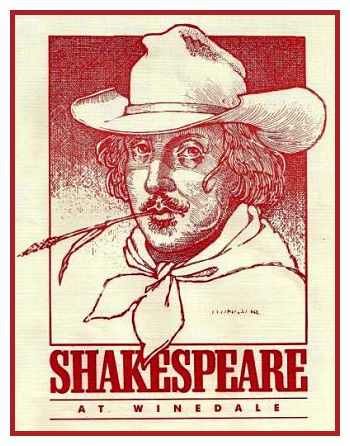 Job Posting Title: Senior Administrative Program Coordinator
----
Hiring Department: Department of English
----
Position Open To: All Applicants
Click HERE to begin application or click HERE for online job posting
----
Weekly Scheduled Hours:40
----
FLSA Status: Exempt
----
Earliest Start Date: Immediately
----
Position Duration: Expected to Continue
----
Location:
UT MAIN CAMPUS
----
Job Details:
General Notes
Shakespeare at Winedale is a University of Texas program dedicated to bringing Shakespeare to life through performance. Founded by Professor James B. Ayres on the belief that the best way to study Shakespeare's plays is to perform them, Shakespeare at Winedale offers a unique opportunity to explore these rich and complex texts through the creative act of play. Shakespeare at Winedale is a program of the Department of English in the College of Liberal Arts, but many of its activities are centered on the Winedale Historical Center near Round Top, Texas, where for more than fifty years students and audiences have come to encounter Shakespeare's living art. Established in 1970 as a UT English course, Shakespeare at Winedale has grown into a year-round program reaching many different groups. Students in the university program work both at UT and in the Texas countryside, studying and performing Shakespeare's plays in the converted nineteenth-century barn that is our theatre.
Purpose
Coordinate the operations of Shakespeare at Winedale Programs and assist the Director with his duties.
Responsibilities
Logistics/Administration:

Oversee the daily operation of all program activities. Maintain and update databases and archives. Provide staff support for performances at

off-campus venues,

which include the Winedale Theater Barn in Round Top, Texas and various other locations on tour. Staff support for these performances include box office management, employee supervision, and logistics management. Hire, train, and supervise employees.

Box Office Management: Responsible for managing the Shakespeare at Winedale ticketing

system. Supervise all

ticket transactions, from purchasing and refunds to admission. Track inventory and implement control procedures to assure

sufficient supply

of tickets and merchandise at all times. Supervise ticket mail order operations and serve as the public face for all box office operations, over the phone, web, or in person at the theater. Reconcile ticket office statements and verifies cash funds before depositing monies

into appropriate

accounts.

Development/Fundraising:

Oversee development and fundraising activities for Shakespeare at Winedale. Create and maintain donor records. Coordinate giving campaigns and mailings.

Develop relationships

with new donors and maintain relationships with current donors. Prepare, process, and record donor gifts. Monitor use of endowments in accordance with donor restrictions and university regulations.

Public

Relations/Marketing: Develop

and execute a comprehensive and diversified marketing plan and public relations strategies for all Shakespeare at Winedale programs. Create and distribute all marketing collateral, in digital and print formats. Manage

the Shakespeare

at Winedale website and all website content. Serve as the primary point of contact for media outlets.

Grant Writing/Reporting: Research and identify grants that fit Shakespeare at Winedale. Lead the generation of grant

applications, grant

budgets, and all additional supporting documents in response to applications and solicitations. Manage the execution and final reporting for all grants.

Financial

Management: Prepare

the annual program budget and control expenditures in accordance with budget allocations. Generate reports that track the program's income and spending. Work with the English Department accountant to ensure prompt payment of all invoices and reimbursements. Work with the College of Liberal Arts and VP/CFO Office to obtain approval for all contracts for Shakespeare at WInedale and then execute said contacts.
Required Qualifications
Bachelor's degree and at least 5 years responsible level experience in program administration or program coordination. Possesses excellent organizational and time management skills. Demonstrates ability to work alone and with a team. The successful candidate should have excellent communications skills, leadership abilities, and possess the highest ethical standards.
Relevant education and experience may be substituted as appropriate.
Preferred Qualifications
Familiarity with Shakespeare at Winedale programs. Experience assisting students, specifically with UT Admissions process. Familiar with the process of obtaining grants. Demonstrated ability to liaise with university and community groups. Superior accounting skills as well as experience with development, fundraising, and UT's VIP system.
Driving Required
This job requires a class "C" operator's driver's license. The applicant selected must provide a current three year driving record from the current state of residence. If not currently a Texas resident, a Texas driver's license must be obtained within 30 days of becoming a Texas resident. Employees who are required to have a CDL are subject to drug and alcohol testing (pre-employment, post-accident, reasonable suspicion, random, return-to-duty, and follow-up drug and alcohol testing).
Salary Range
$60,000 + depending on qualifications
Working Conditions
Work varies in the physical effort required from light to moderately heavy.

May work around standard office conditions. Repetitive use of a keyboard at a workstation.

Position requires travel to Round Top, TX, and overnight stays to carry out programmatical objectives.
Required Materials
Resume/CV

3 work references with their contact information; at least one reference should be from a supervisor
Letter of interest
Important for applicants who are NOT current university employees or contingent workers: You will be prompted to submit your resume the first time you apply, then you will be provided an option to upload a new Resume for subsequent applications. Any additional Required Materials (letter of interest, references, etc.) will be uploaded in the Application Questions section; you will be able to multi-select additional files. Before submitting your online job application, ensure that ALL Required Materials have been uploaded. Once your job application has been submitted, you cannot make changes.
Important for Current university employees and contingent workers: As a current university employee or contingent worker, you MUST apply within Workday by searching for Find UT Jobs. If you are a current University employee, log-in to Workday, navigate to your Worker Profile, click the Career link in the left hand navigation menu and then update the sections in your Professional Profile before you apply. This information will be pulled in to your application. The application is one page and you will be prompted to upload your resume. In addition, you must respond to the application questions presented to upload any additional Required Materials (letter of interest, references, etc.) that were noted above.
----
Employment Eligibility:
Regular staff who have been employed in their current position for the last six continuous months are eligible for openings being recruited for through University-Wide or Open Recruiting, to include both promotional opportunities and lateral transfers. Staff who are promotion/transfer eligible may apply for positions without supervisor approval.
----
Retirement Plan Eligibility:
The retirement plan for this position is Teacher Retirement System of Texas (TRS), subject to the position being at least 20 hours per week and at least 135 days in length.
----
Background Checks:
A criminal history background check will be required for finalist(s) under consideration for this position.
----
Equal Opportunity Employer:
The University of Texas at Austin, as an equal opportunity/affirmative action employer, complies with all applicable federal and state laws regarding nondiscrimination and affirmative action. The University is committed to a policy of equal opportunity for all persons and does not discriminate on the basis of race, color, national origin, age, marital status, sex, sexual orientation, gender identity, gender expression, disability, religion, or veteran status in employment, educational programs and activities, and admissions.
----
Pay Transparency:
The University of Texas at Austin will not discharge or in any other manner discriminate against employees or applicants because they have inquired about, discussed, or disclosed their own pay or the pay of another employee or applicant. However, employees who have access to the compensation information of other employees or applicants as a part of their essential job functions cannot disclose the pay of other employees or applicants to individuals who do not otherwise have access to compensation information, unless the disclosure is (a) in response to a formal complaint or charge, (b) in furtherance of an investigation, proceeding, hearing, or action, including an investigation conducted by the employer, or (c) consistent with the contractor's legal duty to furnish information.
----
Employment Eligibility Verification:
If hired, you will be required to complete the federal Employment Eligibility Verification I-9 form. You will be required to present acceptable and original documents to prove your identity and authorization to work in the United States. Documents need to be presented no later than the third day of employment. Failure to do so will result in loss of employment at the university.
----
E-Verify:
The University of Texas at Austin use E-Verify to check the work authorization of all new hires effective May 2015. The university's company ID number for purposes of E-Verify is 854197. For more information about E-Verify, please see the following:
----
Compliance:
Employees may be required to report violations of law under Title IX and the Jeanne Clery Disclosure of Campus Security Policy and Crime Statistics Act (Clery Act). If this position is identified a Campus Security Authority (Clery Act), you will be notified and provided resources for reporting. Responsible employees under Title IX are defined and outlined in HOP-3031.
The Clery Act requires all prospective employees be notified of the availability of the Annual Security and Fire Safety report. You may access the 2021 report here or obtain a copy at University Compliance Services, 1616 Guadalupe, Suite UTA 2.206, Austin, TX 78701.