2021-2022 Season Preview, Zach Theatre, Austin
ZACH THEATRE 2021–22 SEASON PREVIEW: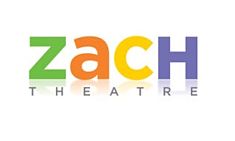 INTO THE WOODS
Fall 2021, ZACH360 at The People's Plaza
Music and Lyrics by Stephen Sondheim
Book by James Lapine
Originally Directed on Broadway by James Lapine
Orchestrations by Jonathan Tunick
Stephen Sondheim's fairytale masterpiece is reinterpreted outside at ZACH using the architecture and landscaping as the backdrop. The People's Plaza will transform into the woods and envelop the audience as Rapunzel lets down her hair from the Topfer balcony, Cinderella loses her slipper on the stairs, and the Milky White cow sculpture moos to life with Jack and his Beanstalk. All of the Giants we wrestled in 2020 are there too, but with the assurance that "No One Is Alone" and there is light ahead.
THE SOUND OF MUSIC

Summer 2022, ZACH360 in The Topfer
Music by Richard Rodgers
Lyrics by Oscar Hammerstein III
Book by Howard Lindsey and Russel Crouse
Suggested by "The Trapp Family Singers" by Maria Augusta Trapp

The hills are alive in this intimate, heartfelt reimagining of the beloved musical classic bringing the Von Trapp Family to life in a ZACH360 experience where The Topfer is transformed into a lively biergarten. Maria's sunny nature and passion for music brings joy and laughter back into the aching Von Trapp family, and melts the Captain's icy heart. Your sprits will soar to the Tony, Grammy, and Oscar-winning score, including "My Favorite Things," "Do-Re-Mi," "Climb Every Mountain," and, of course, the title song. Love triumphs, and light wins over the darkest of times.
SUBSCRIPTIONS AND TICKETS:
The 2021–22 Mainstage Series is currently on sale to renewing subscribers only. Deadline for current Season Subscribers to renew their seats is June 25. For more information, call 512-476-0541 x1 or go to zachtheatre.org.
To sign up for updates on subscriptions, season info or general on sale please visit zachtheatre.org/seasonpreview.
Find more information on safety, procedures, and updated cancellation notices at zachtheatre.org/healthandsafety.
About ZACH Theatre
A non-profit organization, ZACH creates intimate theatre experiences that ignite the imagination, inspire the spirit, and engage the community. As Austin's leading professional producing theatre, ZACH employs more than 300 actors, musicians, and designers annually to create its own diverse array of nationally recognized plays and musicals under the leadership of Producing Artistic Director Dave Steakley and Managing Director Elisbeth Challener. Each year, ZACH serves nearly 140,000 Central Texans – 57,000 of which are children and youth who participate in our education and outreach programs, as well as inspiring camps and classes. ZACH Theatre is honored to host private and community events across the beautiful rental-ready spaces on our three-stage campus located in the heart of Austin. Founded in 1932, ZACH is the longest continuously running theatre company in the state of Texas, and one of the ten oldest in the country. Visit www.zachtheatre.org for more information.

ZACH Theatre's 2021–22 Season is sponsored in part by Baylor Scott & White Health, Holiday Inn-Town Lake, Betty Nowlin, and Carolyn and Marc Seriff; and by grants from The Shubert Foundation, Junior League of Austin, The National Endowment for the Arts, Texas Commission on the Arts, and the Cultural Arts Division of The City of Austin Economic Development Department.
Connect with ZACH:
Facebook facebook.com/zachtheatre
Twitter @ZACHtheatre twitter.com/zachtheatre
Instagram instagram.com/zachtheatre