Joshua Denning Contributes to Leading Textbook on Musical Theatre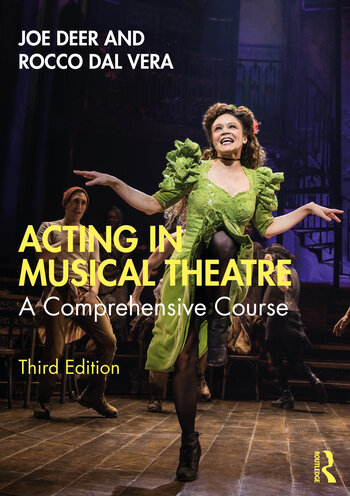 Josh's contribution was solicited because of his reputation as an excellent high school theatre educator.
His contribution includes:
A syllabus for a one-semester course specifically designed for High School Drama teachers, with weekly assignments (reading, selected book exercises, performances, analysis, viewing, etc.)
He has also provided comprehensive grading metrics for the course.
Additional research projects, quizzes, worksheets, exercises or other learning materials in support of this section of the book.
These materials are included Acting In Musical Theatre: a comprehensive course – The Resource Guide. The supplementary material he provided for the textbook, Acting in Musical Theatre: a comprehensive course, will add immeasurably to the utility of this textbook, which is now the most widely used book on this subject in the world (available in four languages). The Resource Guide is an edited scholarly work that provides abundant and excellent teaching materials for instructors from high school through undergraduate and graduate programs around the world. This guide is available exclusively online through the Routledge website.