In Memoriam: Stuart Hill, via San Antonio Theatre Coalition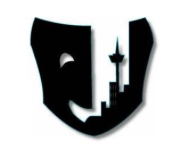 Our hearts are sad tonight to learn the passing of Stuart Hilll. Below is a post from our beloved Susan Breidenbach.
To old San Antonio theatre peeps:
Ellen Wulf just let me know that music director extraordinaire Stuart Hill passed away yesterday morning. She wrote, "He returned my call and left a message two weeks ago saying his sister and brother in law were visiting and he'd call back when they left. No memorial or service. He's being cremated."
He was home in New Mexico with a hospice nurse. John was still with him...43 years.
My favorite memory of Stuart was from EVITA in 1987 at Alamo City Theatre at the Josephine. Due to building renovations delaying the opening, we'd been rehearsing for months. The orchestra was located under one of the platforms. Actors and Stuart could not see one another. We'd rehearsed so long that a mind-mend had formed so that they didn't need to see each other. Plus, I would occasionally talk to Stuart while he was playing the keyboard. He would look straight at me, talk, and not miss a note.
Such a sweet, kind, funny, talented human being. RIP Stuart.