Gaslight Baker Theatre in Lockhart Cancels Rest of the 2020 Season
A Message from the Gaslight-Baker Theatre board of directors.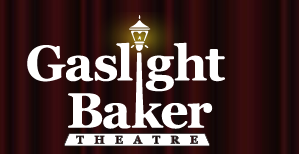 Thanks to those who participated in our recent surveys requesting feedback about the continuation of GBT's 2020 season. Results of the survey tell us that nearly 75% of patrons and performers are not comfortable with immediately returning to attend or perform in shows. A third of patrons are not comfortable returning to the theatre until December or later.
Additionally, the board is responding to current pandemic conditions. In recent days, the number of COVID-19 cases in Texas and Lockhart's surrounding areas have rapidly increased. Those increases make the board concerned for the safety of our patrons, volunteers, and performers. Most concerning is that survey data indicates more than half of respondents could be in the high-risk category.
After considering your input and evaluating current conditions, the GBT board of directors has made the difficult but prudent decision to postpone the remainder of our 2020 season.
[Editor's note: previously scheduled:
Summer Youth Camps, as previously scheduled
Orient Express: July 9-19 (Thurs-Sun)
Vaudeville: July 30-Aug 2 (Thurs-Sun)
Cuckoo's Nest: Aug 14-29 (regular run)
Centennial Gala/One Act Play Writing Competition Performance: Sep 19-20
Spoon River: Oct 15-25th (Thurs-Sun)
USO Nov. 14-15
Godspell: Dec 4-19]
The postponement includes GBT's centennial Gala celebration, originally planned for September. This decision hits us hard, as we imagine it will you, but the fairest way to give everyone the opportunity to see the stellar season lineup and to attend the 100-year anniversary Gala is to delay them until 2021.
Postponing the rest of the season does not mean we won't have any events for the rest of the year. As pandemic conditions improve and more information on how to best protect the GBT community becomes available, we will bring events and productions back to our beloved Gaslight-Baker Theatre. You will of course be notified as ongoing decisions are made.
Season-ticket holders will have their full packages transferred to the 2021 season, and advertisers will have their program and curtain advertisements transferred to next year as well. If you have any questions about tickets or ads, or have more general questions and comments, please feel free to email us at
info@mygbt.org
.
As always, thank you for your continued support of the Gaslight-Baker Theatre.