In Memoriam: Rebecca Gish Seres Trinidad, San Antonio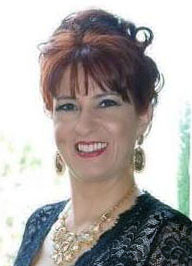 Posted by Nichol Erwin:
It is with deep sadness that I post this information. Our theater community has lost another amazing friend. Rebecca Gish Seres Trinidad passed away on 3/15/2020 after a long battle with cancer. Becci performed in musicals across the city for the last 30 years and also performed with the likes of Dave Brubeck, Della Reese and Johnny Gimble. She, with Darrin Newhardt, spearheaded Broadway Nights for many years at the Woodlawn Theater. She will be greatly missed. Service information is not yet available.Should the family choose to share the information it will be posted here. — with Rebecca Gish Seres Trinidad.