Seminar at Dougherty Arts Center, Austin: City of Austin Grants and Funding for Artists, February 4, 2020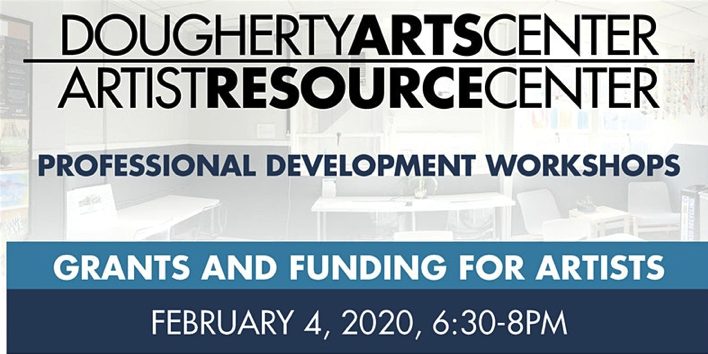 The Artist Resource Center at the Dougherty Arts Center offers FREE Professional Development Workshops for Artists!

Applying for grants and cultural funding is a great way for artists to pay for projects. Learn the ins and outs of the grant application process, the role of non-profits as fiscal sponsors for individual artists, and what funding is available through the City of Austin.

The City of Austin is proud to comply with the Americans with Disabilities Act. If you require assistance for participation in our programs or use of our facilities, please call (512) 974-3914.
Free admission - reserve HERE via Eventbrite.