Shakespeare at Winedale's 2019 Season: THE COMEDY OF ERRORS, MACBETH, and RICHARD II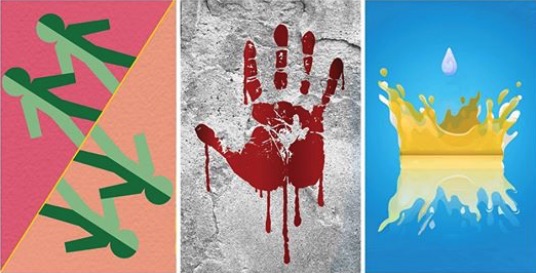 Shakespeare at Winedale's 2019 Summer Class takes the stage this July with performances of Shakespeare's The Comedy of Errors, Macbeth, and Richard II. The season will open on Thursday, July 18th, and run through Sunday, August 11th. Performances are Thursdays, Fridays, Saturdays, and Sundays at 7:30pm, with matinees on Saturdays and Sundays at 2pm. Tickets are $10 for general admission or $5 for students, as well as UT faculty and staff.
The Shakespeare at Winedale program, housed in the College of Liberal Arts at UT, offers students a unique opportunity to explore Shakespeare's rich and complex texts through the creative act of play. Established in 1970 as an undergraduate English course, Shakespeare at Winedale has grown into a year-round program reaching many different groups across the state and country. Students in the summer program spend two months living in the Texas countryside, studying and performing three plays in the nineteenth century barn that has been converted into an Elizabethan theatre.
We are excited to showcase the breadth of Shakespeare's work this summer with three of his greatest plays," says Professor James Loehlin, the program's director. "We are performing masterpieces from each of the three genres he wrote in, comedy, tragedy, and history. The Comedy of Errors, Macbeth, and Richard II are all terrifically entertaining, and really highlight the virtues of Shakespeare's different styles at different points in his career."