2019-2020 Season, Fredericksburg Theater Company
On With The Show!
Fredericksburg Theater Company Announces Seasons 23!
7 Main Stage Productions
7 Special Events

Last night the Fredericksburg Theater Company (FTC) announced their selections for their twenty-third season. Entitled On With The Show! the season includes five musicals, a classic comedy, and a mystery. All performances will be held at the Steve W. Shepherd Theater, 1668 Hwy 87 South, Fredericksburg, TX, 78624.
Donations for the twenty-third season are ongoing through most of the year. Donors receive exclusive benefits, including the advantage of early ticketing. A variety of different donor levels are offered and can be found on the theater's website. Donations can be made by calling the theater office at 888-669-7114 or by downloading the donation form from their website at fredericksburgtheater.org. Also on sale now are Flex Passes, good for six tickets which at the reduced rate of $145.
Auditions for all main stage productions are open to the public. Audition dates may be found on the theater's website, fredericksburgtheater.org, under the heading "Auditions."
Besides the seven main stage productions, FTC will also feature seven special events. According to Executive Director Steve Reily, the slate of special events is best described as, "a mix of live music, comedy, and guest artists that will add a welcoming blend of variety to the season."
Reily goes on to state that this is FTC's most ambitious season to date. "We believe that this season is our most eclectic, with a remarkable gathering of traditional Broadway hits, family-friendly fare, Tony-winning musicals, and a classic American drama."
The theme for this season, On With The Show! was decided on by the staff and board of the award-winning theater in early meetings. As described by Reily, "Every year as the staff and board prepare for a new season, we look for a theme; simple phrases to best describe the shows and events planned for the production calendar. For our twenty-third season, we have decided upon On With The Show!, a popular phrase in theatrical circles that evokes images of actors and musicians rehearsing tirelessly, and designers and crew people busy building, painting, and rushing about. All this effort is made with one singular goal in mind: to put on the best show possible. I cannot think of a better way to describe the Fredericksburg Theater Company."
7 Main Stage Productions
All Main Stage productions are on weekends, with Friday and Saturday performances at 7:30 p.m. and Sunday performances at 2:00 p.m.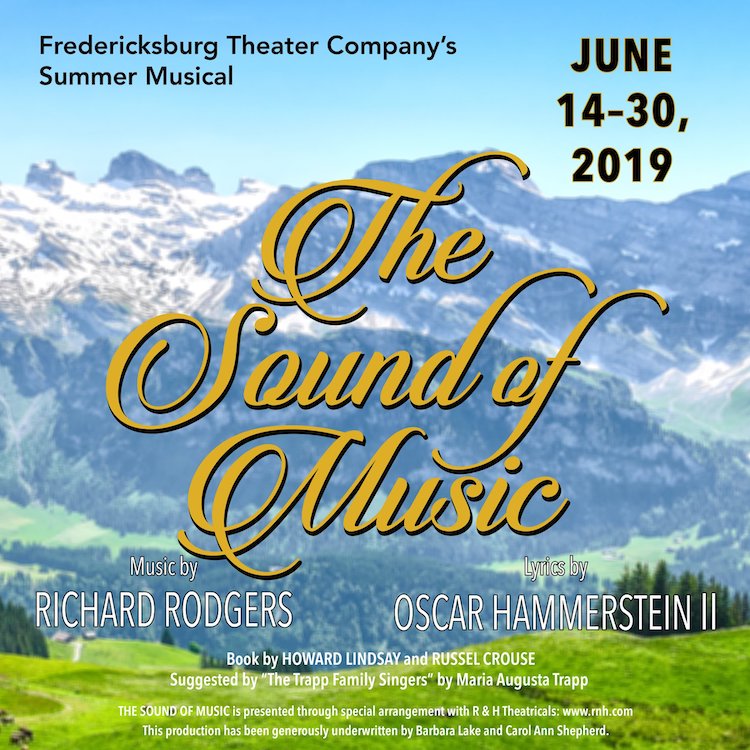 THE SOUND OF MUSIC
Music by RICHARD RODGERS
Lyrics by OSCAR HAMMERSTEIN II
Book by HOWARD LINDSAY and RUSSEL CROUSE
Suggested by "The Trapp Family Singers" by Maria Augusta Trapp
Adored by generations of audiences worldwide, The Sound of Music tells the inspiring true story of the von Trapp Family Singers and their escape from Austria during the rise of Nazism. Rodgers and Hammerstein's 1959 hit stage musical garnered five Tony Awards, including Best Musical, and the blockbuster 1965 movie adaptation won five Oscars, including Best Picture. Last produced at FTC nineteen years ago, this beloved musical will once again thrill audiences with its Tony®, Grammy® and Academy Award®–winning Best Score, including "My Favorite Things," "Edelweiss" and the inspirational "Climb Every Mountain." (Rated G, Adults $29 / 17 & Under $12)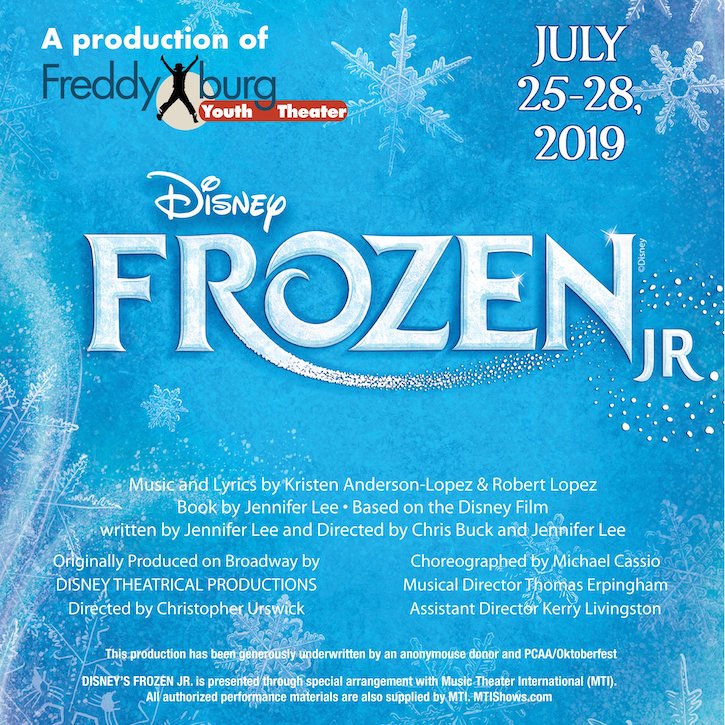 Disney
FROZEN JR.
Music and Lyrics by
KRISTEN ANDERSON-LOPEZ & ROBERT LOPEZ
Book by JENNIFER LEE
Based on the Disney film written by Jennifer Lee and directed by Chris Buck & Jennifer Lee
Presented by the Freddyburg Youth Theater, the youth theater education division of FTC, this enchanting modern classic from Disney comes to the stage in an all-new junior version! Frozen JR. is based on the 2018 Broadway musical, and brings Elsa, Anna, and the magical land of Arendelle to life, onstage. The show features all of the memorable songs from the animated film, plus five new songs written for the Broadway production. A story of true love and acceptance between sisters, Frozen JR. expands upon the emotional relationship and journey between Princesses Anna and Elsa. When faced with danger, the two discover their hidden potential and the powerful bond of sisterhood. With a cast of beloved characters and loaded with magic, adventure, and plenty of humor, Frozen JR. is sure to thaw even the coldest heart! (Rated G, Adults $12 / 17 & Under $10)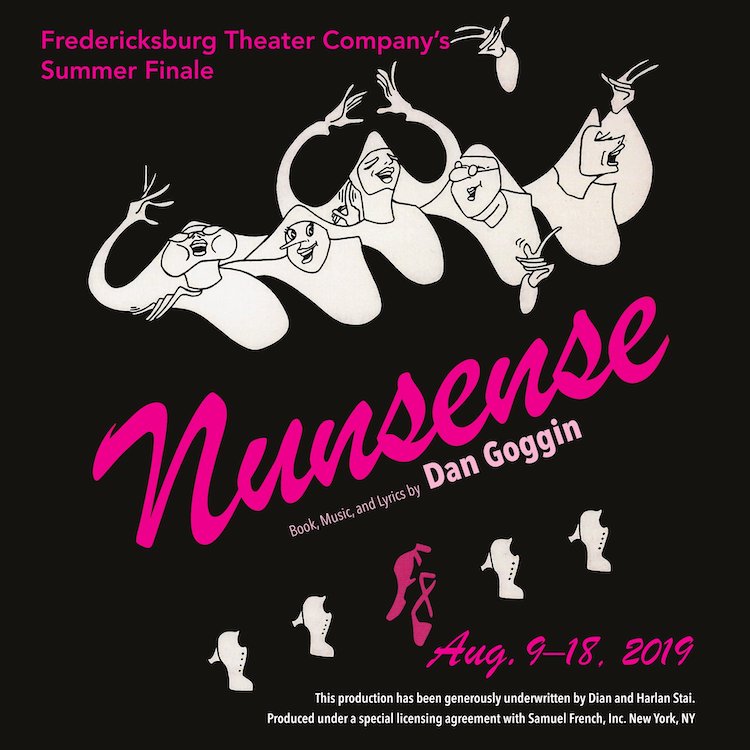 NUNSENSE
Book, Music, and Lyrics by DAN GOGGIN
Join the Little Sisters of Hoboken (well, what's left of them, that is) for a hysterically haphazard variety show to raise emergency funds for the convent. After a bad batch of Sister Julia – Child of God's vichyssoise killed off fifty-two of the nuns, the survivors emptied the coffers to bury the deceased but ran out of cash before the last few bodies could be laid to rest (don't worry – they're in the kitchen freezer). Will their prayers be answered before the health department discovers their secret? With hilarious talent acts, tongue-in-cheek musical numbers, and help from the audience, Nunsense has blessed theatregoers worldwide for over 30 years and is the second longest-running Off-Broadway show in history. (Rated PG, Adults $29 / 17 & Under $12)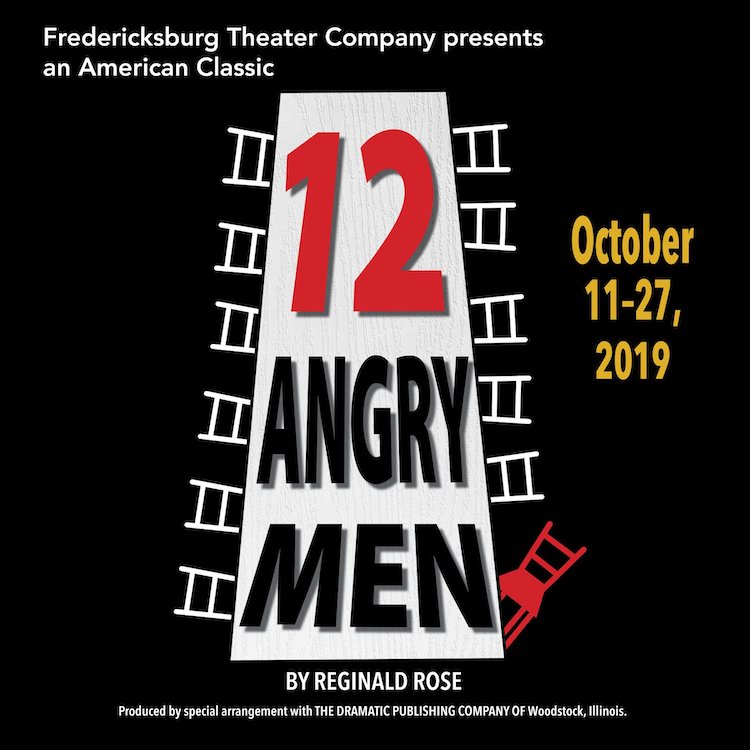 TWELVE ANGRY MEN
By REGINALD ROSE
A 19–year-old man awaits sentencing for the fatal stabbing of his father. It looks like an open-and-shut case- until one juror feels that there is a "reasonable doubt" - to the frustration of his eleven colleagues - thus preventing a quick verdict. During the heated deliberations, the hidden preconceptions and assumptions of the jurors are revealed. When faced with playing the hangman, each juror is forced to confront himself. Tempers get short, arguments grow heated, and the jurors become 12 Angry Men. (Rated PG, Adults $29 / 17 & Under $12)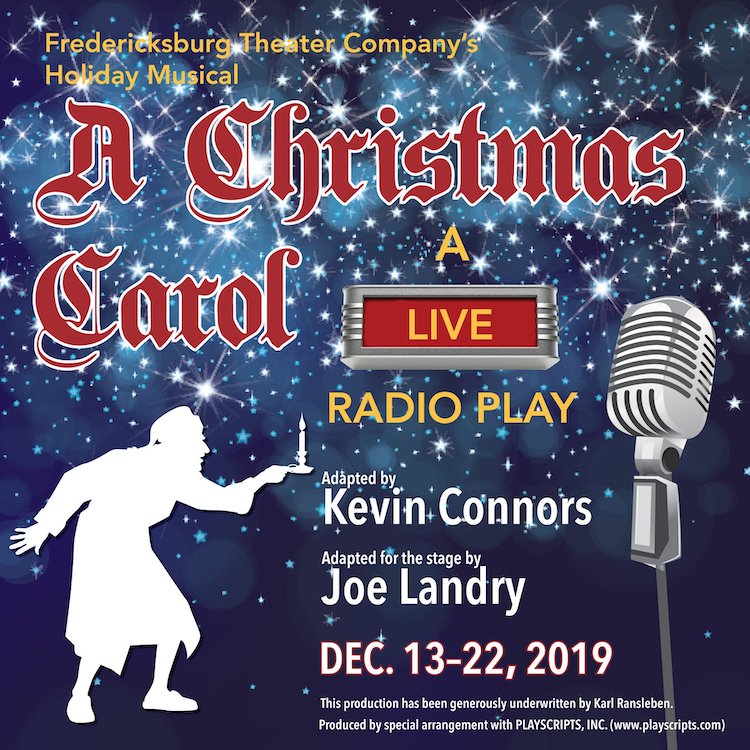 A CHRISTMAS CAROL: A LIVE RADIO PLAY
From the novella by CHARLES DICKENS
Music by KEVIN CONNORS
Adapted for the stage by JOE LANDRY
From the same team that created FTC's holiday hit, It's A Wonderful Life: A Live Radio Play, Charles Dickens holiday classic comes to life as a live 1940s radio broadcast, complete with holiday tunes, vintage commercials for fruitcake (extra-fancy), the magic of live sound effects, and musical underscoring. A handful of actors bring dozens of characters to the stage, as the familiar story unfolds: Three ghosts take Ebenezer Scrooge on a thrilling journey to teach him the true meaning of Christmas. A charming take on a family favorite that will leave no one saying "Bah Humbug! (Rated G, Adults $29 / 17 & Under $12)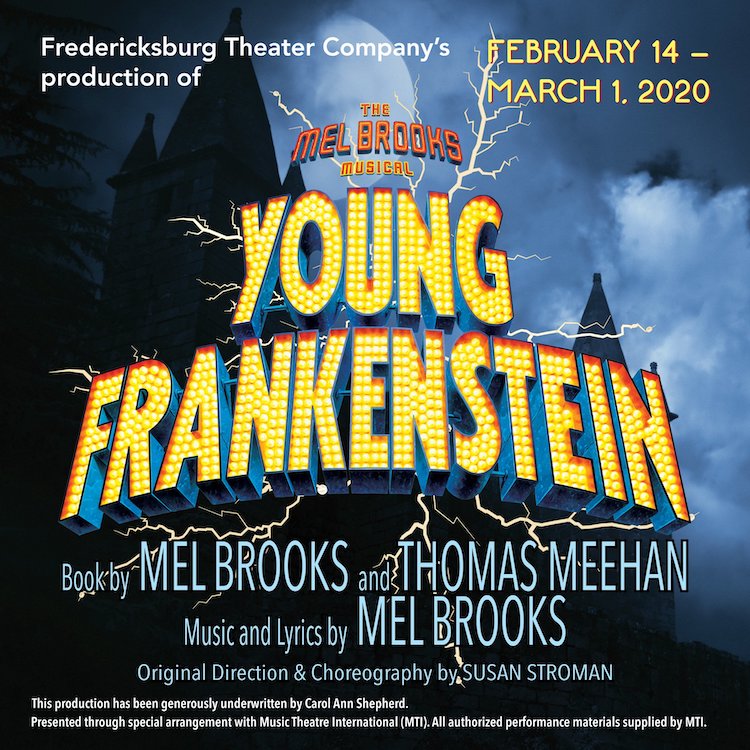 The New Mel Brooks Musical
YOUNG FRANKENSTEIN
Book by
MEL BROOKS and THOMAS MEEHAN Music and Lyrics by
MEL BROOKS
Original Direction & Choreography by
SUSAN STROMAN
"It's alive!" Mel Brooks jolted his classic movie comedy Young Frankenstein back to life with a load of high-wattage hilarious songs, turning it into a monster Broadway hit. Frederick Frankenstein, grandson of the infamous Victor Frankenstein, inherits his family's estate in Transylvania and sets out to bring honor to his family name by shocking his grandfather's legacy back to existence! Together with the help of a hunchbacked sidekick, Igor, a curvaceous lab assistant, Inga, and the frightfully eccentric housekeeper Frau Blucher, he just might succeed! This electrifying musical will have you in stitches with laughter and tapping your feet to such hits as Puttin' on the Ritz, The Transylvania Mania, and He Vas My Boyfriend. It's a lightning storm of hilarity that is scientifically proven to be monstrously good entertainment. (Rated PG-13, Adults $29 / 17 & Under $12)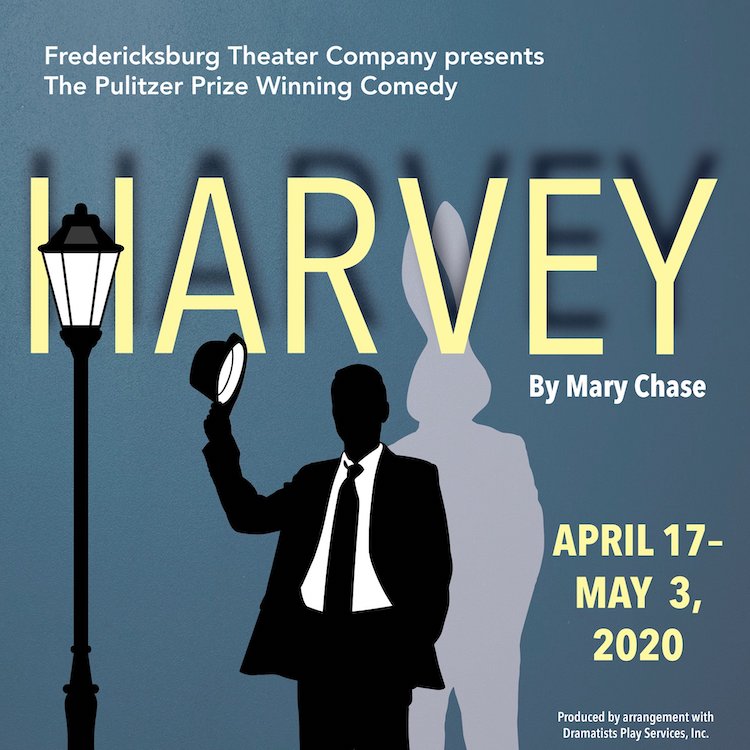 HARVEY
By Mary Chase
One of the longest-running comedies in Broadway history, Harvey has endeared generations of audiences with the relationship of the amiable Elwood P. Dowd and his best friend, a 6'4" tall white rabbit named Harvey, which only he can see. Exasperated, Elwood's family is finally driven to committing him into Chumley's Rest Home for the mentally disturbed, but that is easier said than done. The madness is soon catching, and Harvey is not all he appears to be. A true classic of modern theatre, this 1945 Pulitzer Prize winner about a lovable eccentric still resonates today. (Rated G, Adults $29 / 17 & Under $12)