2019-2020 Season, The Public Theatre, San Antonio
The Russell Hill Rogers Theater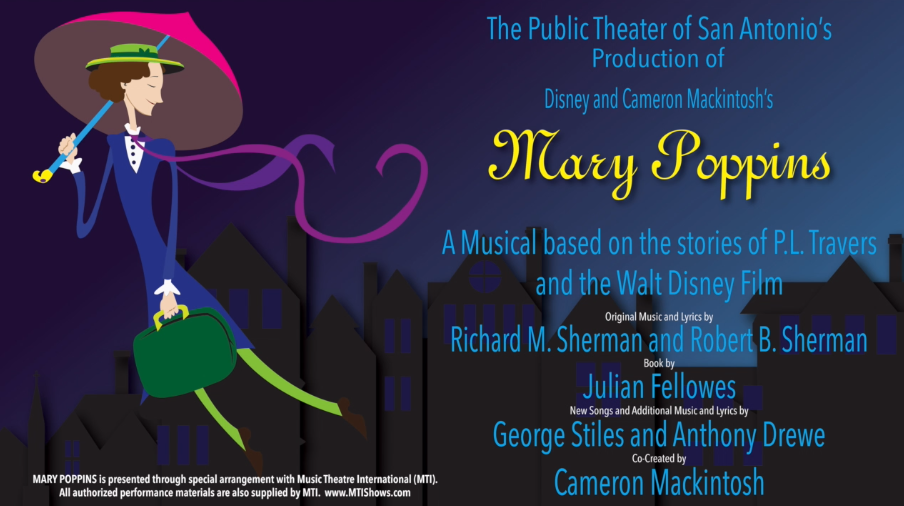 Sept 13 - Oct 13, 2019
Disney and Cameron Mackintosh's Mary Poppins
Original Music and Lyrics by Richard M. Sherman and Robert B. Sherman
Book by Julian Fellowes
New Songs and Additional Music and Lyrics by George Stiles and Anthony Drewe
Co-Created by Cameron Mackintosh
Co-Presented by Ballet San Antonio
Musical
A Musical based on the stories of P.L. Travers and the Walt Disney film
Based on one of the most popular Disney movie of all time, this is an enchanting mixture of irresistible story, unforgettable songs, and breathtaking dance numbers. With a little bit of magic, Mary and Bert remind all of us that anything can happen if you let it.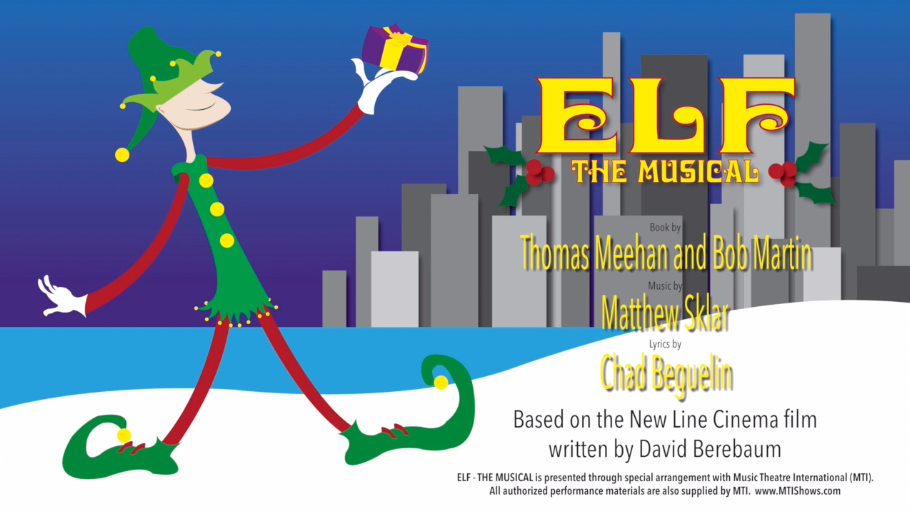 Nov 22 - Dec 22, 2019
Elf The Musical
Book by Thomas Meehan Bob Martin
Music by Matthew Sklar
Lyrics by Chad Beguelin
Based on the New Line Cinema film by David Berenbaum
Musical
Buddy embarks on a journey to discover his true identity and is determined to win over his new family This modern day holiday classic reminds us that the best way to spread Christmas Cheer is singing loud for all to hear.
---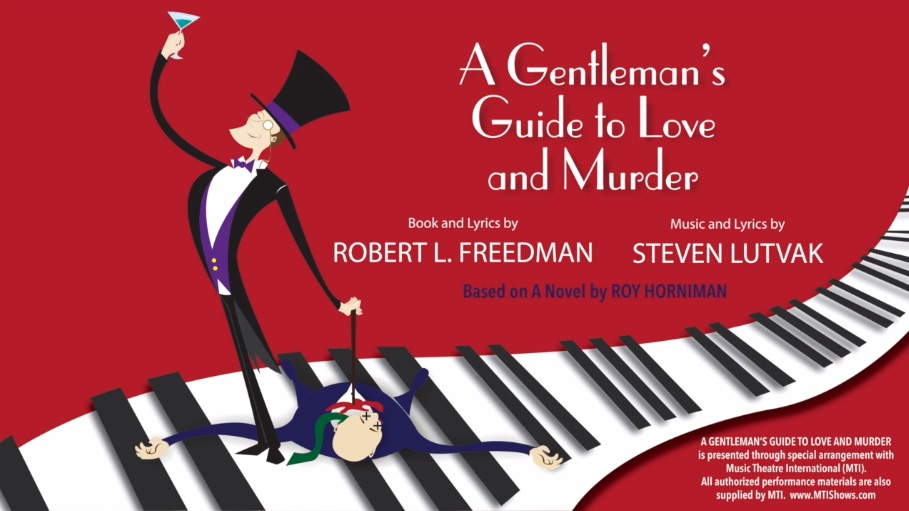 Jan 31 - Feb 23, 2020
A Gentleman's Guide to Love and Murder
Book and Lyrics by Robert L. Freedman
Music and Lyrics by Steven Lutvak
Based on the novel, Israel Rank by Roy Horniman
Musical
A distant heir to a family fortune, Monty sets out to speed up the line of succession by using a great deal of charm... and a dash of murder… while falling in love! Non-stop laughs will see the doomed heirs meet their end in the most creative and side-splitting ways.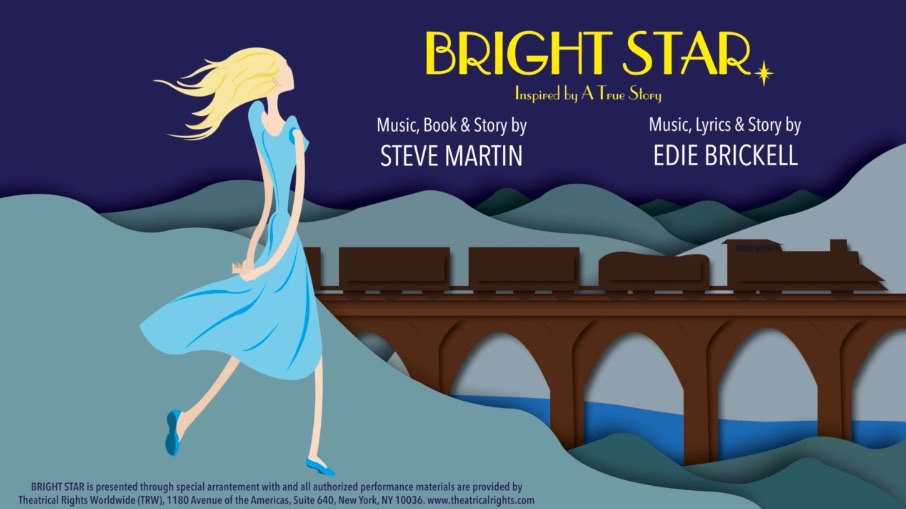 Mar 27 - Apr 19, 2020
Bright Star
Music, Book & Story: Steve Martin
Music, Lyrics & Story: Edie Brickell
Musical
A refreshingly hopeful tale of love and redemption set against the backdrop of the 1920's and 40's American South. Alice meets a young soldier that awakens her longing for the child she once lost. An uplifting journey holds you tight in its grasp with deep emotion and beautiful melodies.
*May contain themes and content not suitable for all audience members.
---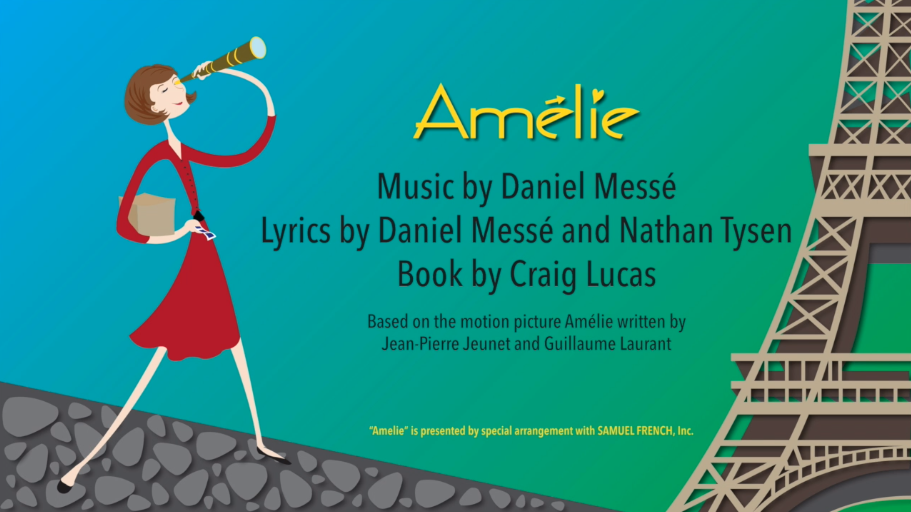 May 15 - June 7, 2020
Amélie
By Craig Lucas, Nathan Tysen, Daniel Messe
Musical
An extraordinary young woman lives quietly in the world but loudly in her mind. We learn that to find happiness we have to risk everything and say what's in our hearts. Amélie, the imaginative dreamer, finds her voice, discovers the power of connection, and sees possibility around every corner.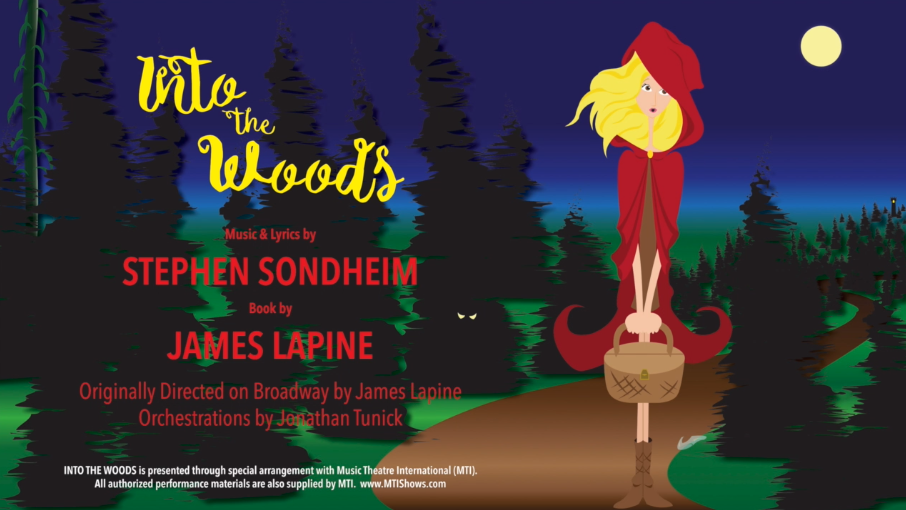 Jul 10 - Aug 9, 2020
Into the Woods
Book by James Lapine
Music and Lyrics by Stephen Sondheim
Musical
Everyone's favorite storybook characters are intertwined for a timeless story played out in a magical world. The enchanting and touching collection of fables are set to one of the most dynamic scores ever written. The result is an epic fairytale about wishes, family and the choices we make.
Cellar Theater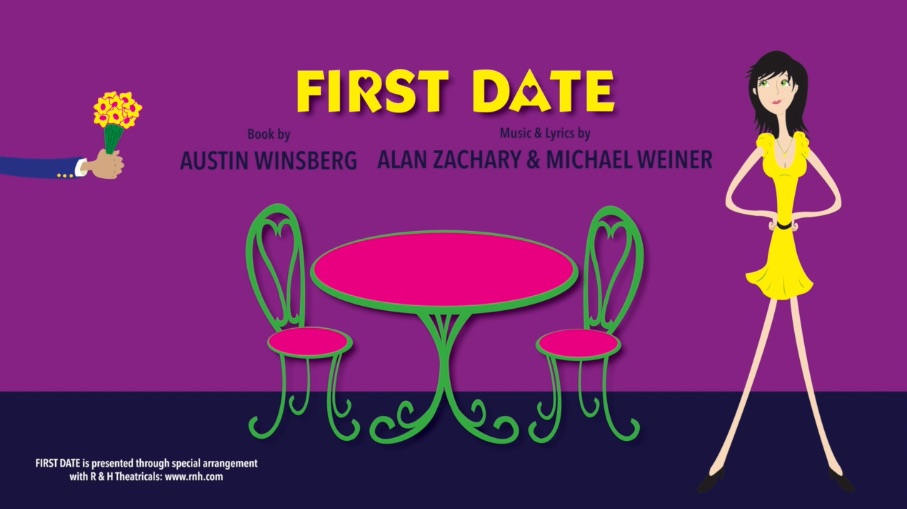 Oct 18 - Nov 17, 2019
First Date
Adaptation Written by Austin Winsberg
Music and Lyrics by Alan Zachary and Michael Weiner
Musical
A casual drink at a restaurant turns into a hilarious high-stakes dinner. Delightful and unexpected twists, supportive best friends, manipulative exes and protective parents, sing and dance Aaron and Casey through ice-breakers, appetizers, and a potential dating disaster.
*May contain themes and content not suitable for all audience members.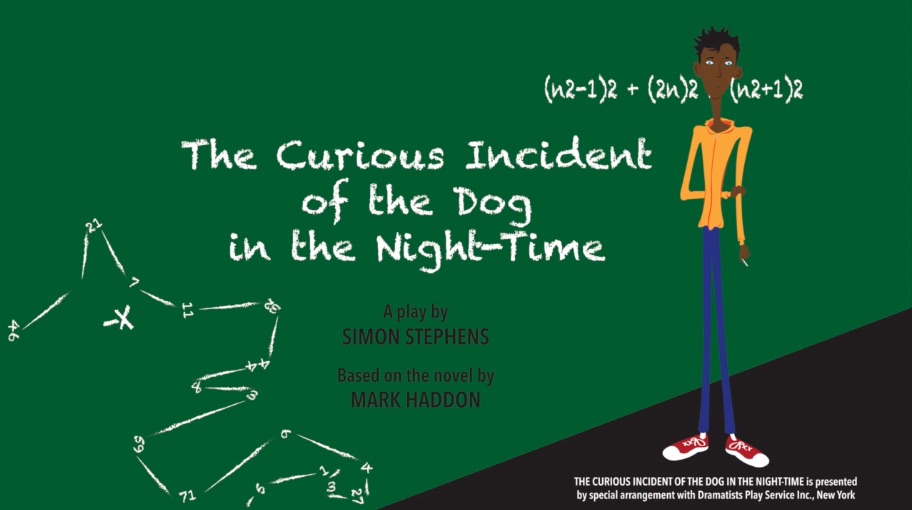 Dec 27, 2019 - Jan 19, 2020
The Curious Incident of the Dog in the Night-Time
based on the novel by Mark Haddon, adapted by Simon Stephens
Drama
Christopher stands beside his neighbor's dead dog. Under suspicion, he is determined to solve the mystery of who murdered Wellington. This profoundly moving play about adolescence, fractured families, mathematics, colors, and lights takes us on a thrilling journey that upturns his world.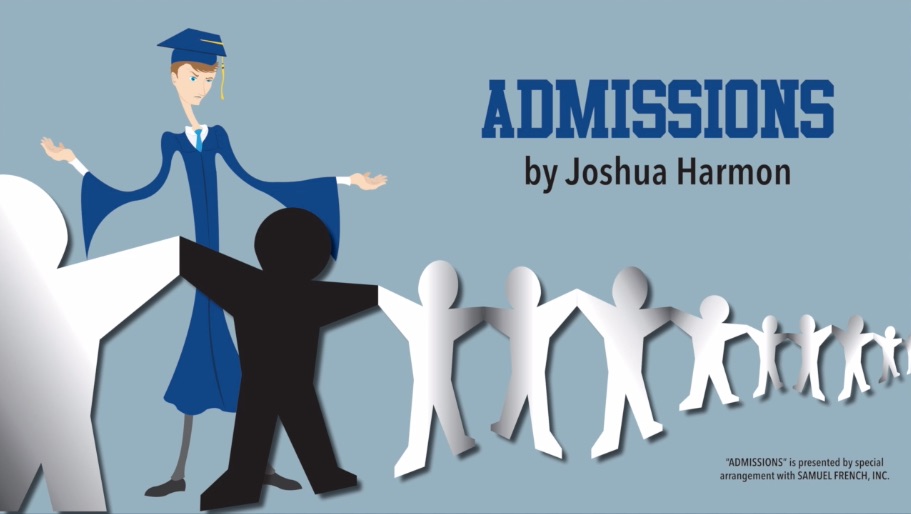 Feb 28 - Mar 22, 2020
Admissions
By Joshua Harmon
Drama
The head of an admissions department and the Headmaster at a prep school are fighting to diversify the student body. Personal ambition collides with progressive values when their son sets his sights on an Ivy League university. This controversial drama explodes the ideals and contradictions of liberal white America.
*May contain themes and content not suitable for all audience members.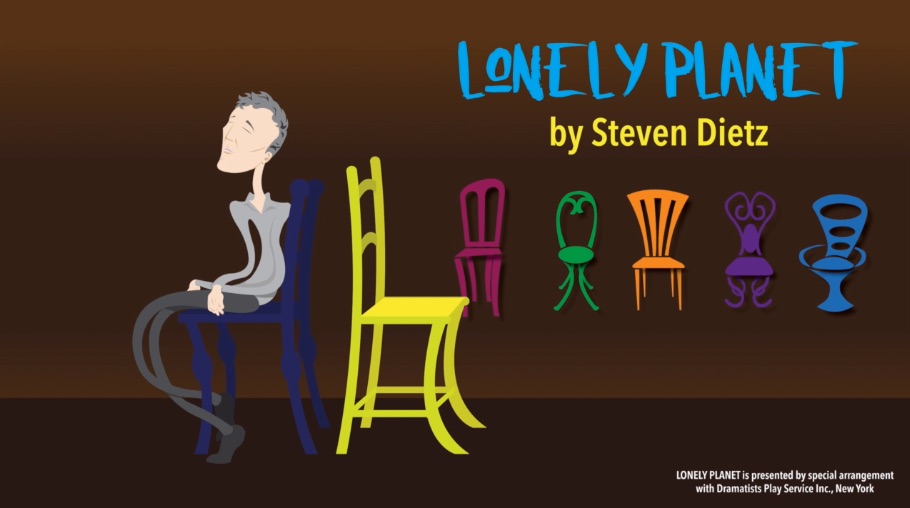 Apr 24 - May 10, 2020
Lonely Planet
By Steven Dietz
Drama
Jody stays in his map store all the time. Carl has been bringing chairs into Jody's store and leaving them there. Through their interaction, the two realize how grateful they are to have such a strong lasting friendship. This compassionate play reveals friendship and fear in the age of AIDS.
*May contain themes and content not suitable for all audience members.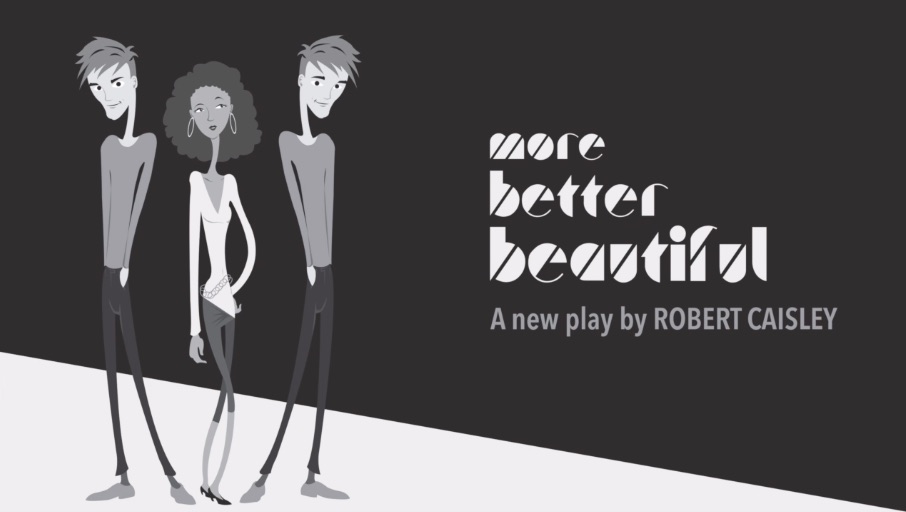 Jun 12 – June 28, 2020
More Better Beautiful
By Robert Caisley
Comedy
Alice Pring wakes with no recollection of the prior night and finds a stranger, that has an identical twin, asleep in her living room. Elements of noir and romance show the secrets we keep, the lies we tell, and the people who accept us in spite of our mistakes.
*May contain themes and content not suitable for all audience members.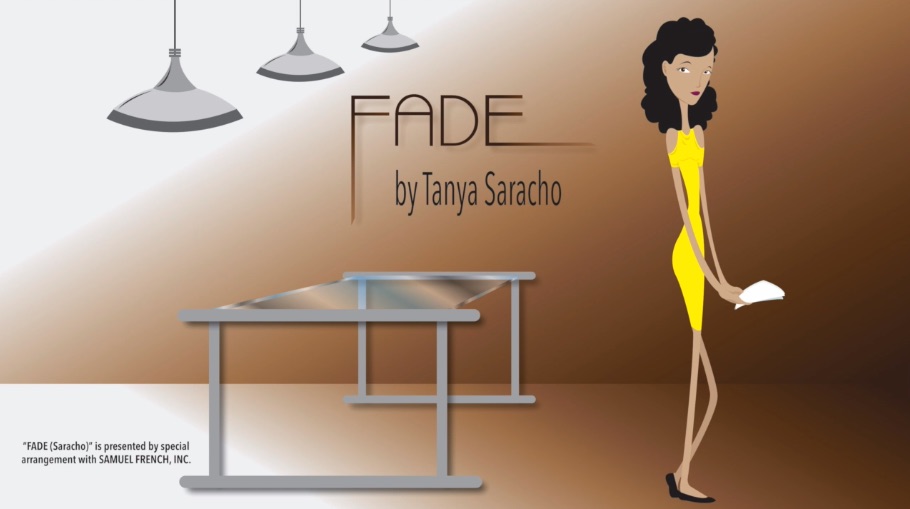 Aug 14 - Aug 30, 2020
Fade
By Tanya Saracho
Dramatic Comedy
Lucia, a young writer, quickly becomes friends with a studio janitor named Abel. As they share stories, similar plots begin to find their way into the TV script. Fade is a play about class, race, and how status does not change who you are at your core.
*May contain themes and content not suitable for all audience members.
---
Buena Vista Theater at UTSA Downtown Campus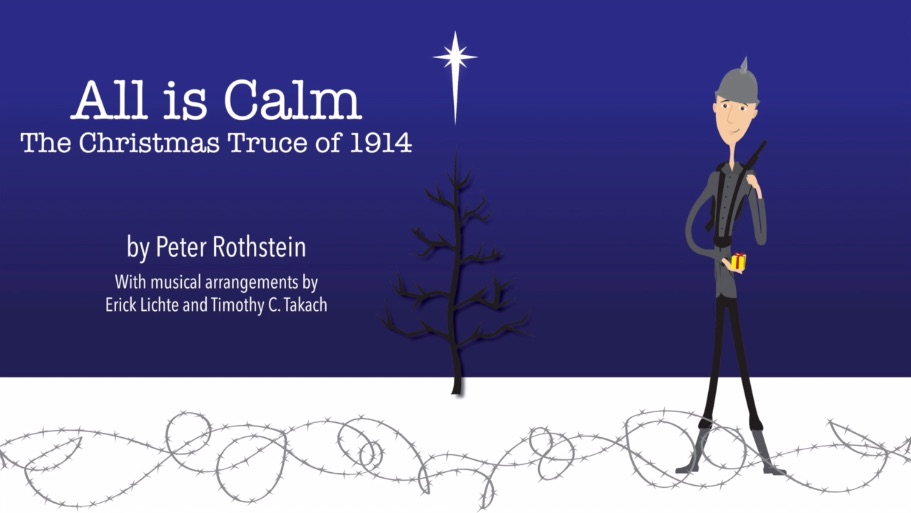 Dec 12 - Dec 22, 2019
All is Calm – The Christmas Truce of 1914
By Peter Rothstein
Musical Arrangements by Erick Lichte & Timothy C. Takach
Musical
Out of the violence comes a silence, then a song. Thus, begins an extraordinary night of camaraderie, music, and peace. A remarkable true experience, told in the words and songs of the men who lived it during WWI.
---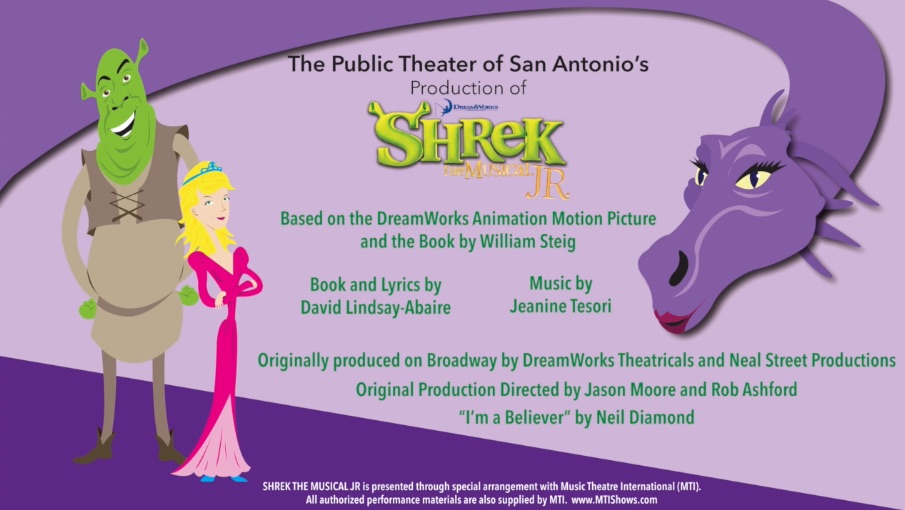 June 25 - June 28 and July 9 - July 12, 2020
Shrek Jr.
Music by Jeanine Tesori
Book and Lyrics by David Lindsay-Abaire
Musical
Based on the DreamWorks Animation Motion Picture and the book by William Steig
A feisty princess and a fiery dragon long to be loved in this popular adventure story of an Ogre on a mission to keep his swamp. Once Shrek pairs up with an unlikely travelling partner, we learn about the beauty within everyone. This all youth cast, portraying dazzling fairy tale characters, will entertain you with over the top musical numbers while learning (and teaching us) the importance of being true to yourself.
---
The Bonham Exchange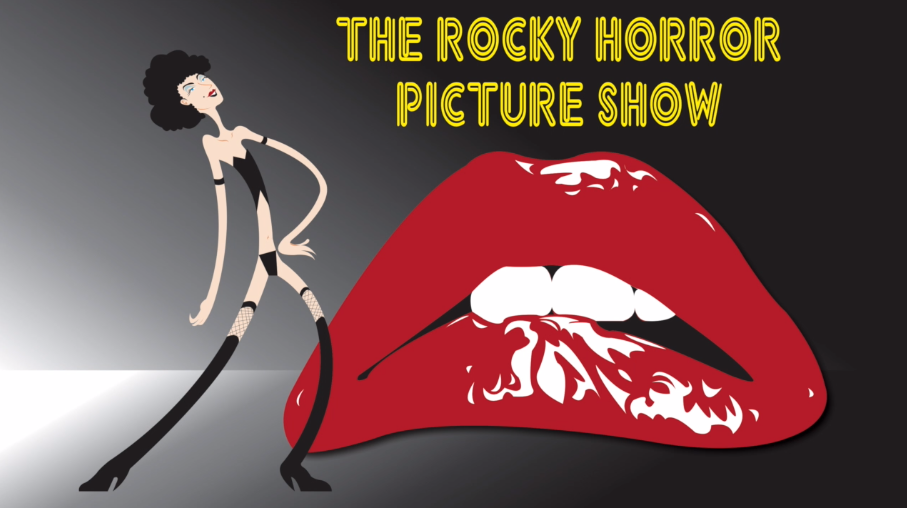 Oct 25 - Oct 26, 2019
The Rocky Horror Picture Show
A story of creation, love, hate, sex and adventure! The story begins in Denton, Ohio as Brad Majors and Janet Weiss, after getting engaged, travel to see the man who began it, but wind up at the castle of Dr. Frank-N-Furter, a transvestite alien from the planet Transsexual in the galaxy of Transylvania!
*May contain themes and content not suitable for all audience members.
---
Ticket Information
A processing fee of $2 per ticket will be added to all transactions with the exception of Season Subscription redemption.
All discounted tickets require valid ID and cannot be mailed. All discounted tickets will be held at Will-Call for verification.
All ticket sales are final. No refunds. Exchanges may be made by 2:00 PM on the date of your reservation or by 2:00 PM on the preceding Saturday for a Sunday performance for a charge of $3.00 per ticket.
Will-Call tickets not picked up by 5 minutes prior to the start of the show will be released for sale.
The Public Theater of San Antonio does not allow late seating. Seats not filled at curtain are considered forfeited.
Children under four years of age (including babes-in-arms) will not be admitted to the performance. Parents/guardians are encouraged to fully research all productions prior to attending a performance with young children.
*Unless stated otherwise by the theater (Example: Mary Poppins)
Ticket Packages & Single Tickets
Ticket prices can be found on the website at www.thepublicsa.org
Current season members will be able to renew their season packages until April 1.
General public season package sales will begin April 1.
For additional information about group sales, contact our Director of Patron Engagement & Promotions, at courtnie.mercer@thepublicsa.org or at 210.733.7258 x 108.
Staff Members
CEO/Artistic Director - George Green - george.green@thepublicsa.org
COO/Managing Director- Shelly Chance- shelly.chance@thepublicsa.org
CFO/Business Director - Laura Michelle Hoadley - lm.hoadley@thepublicsa.org
Director of Patron Engagement & Promotions - Courtnie Mercer - courtnie.mercer@thepublicsa.org
Development Director - Jeff Morden - jeff.morden@thepublicsa.org
Technical Director - Dan Heggem- dan.heggem@thepublicsa.org
Location:
The Public Theater of San Antonio, 800 West Ashby Place, San Antonio, TX 78212
Russell Hill Rogers Theater - Upstairs/Main Floor
Cellar Theater - Downstairs
BOX OFFICE:
210.733.7258 or thepublicsa.org