Opportunity: Full-time Production Manager, Vortex Repertory, Austin, Beginning January, 2019, Application Deadline December 21, 2018
Production Manager Job Description
Job title: Production Manager
Accountable to Bonnie Cullum, Melissa Vogt

We actively seek diversity in this and all opportunities at The VORTEX-- folks of any color, race, age, gender, and/or ability.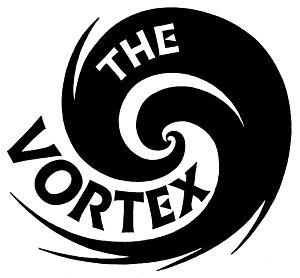 We are seeking a full-time Production Manager who reflects and supports The VORTEX Mission. Position begins in early January. Salary is $30,000 annually.
Please send resumé and letter of intent by December 21, 2018 to vortex@vortexrep.org.
The VORTEX Mission Statement
We conjure and navigate the storm of imagination using urgent, unashamed art that dares to dream the world in which we want to live. This magic emanates from our cultural harbor, embraces diverse communities, breaks down barriers, and opens channels for vital exchange.
Job purpose: To organize and execute the planning and implementation of each production, performance, and event that occurs within The VORTEX compound.

Duties and responsibilities


Primary duties and responsibilities include but are not limited to:
• Attends weekly staff meetings
• Coordinates with designers, director, stage manager, producer, and artists during load-in
and tech, attending tech rehearsals as needed and assisting all productions during tech
week, assuring a smooth landing
• Coordinates with renters and outside projects to ensure professional and safety standards
• Orients new stage managers, technicians, designers and renters as needed
• Responds in a timely manner to emails and other communications
• Works with Producing Artistic Director and Managing Director to plan and execute the
entire season production calendar including all publicity and media deadlines, production meetings, design deadlines, load-in, tech/dress, and strike schedules (initially, this is a one-year schedule, which will expand to a 3-year schedule and then a 5-year schedule)
• Reminds production team about upcoming deadlines and meetings, following up with production team about changes and additions to the production schedule
• Ensures that each VORTEX Production Stage Manager issues nightly rehearsal reports
• Tracks production budgets and expenses on a spread sheet in coordination with General
Manager
• Works with other staff to make the VORTEX venue ready for each production and event
• Coordinates with Managing Director, taking charge hands-on of the planning of load-in
and strike of all small performances and rentals throughout the venue, including The Butterfly Bar and Garden, insuring communication, education, and information with all stage managers, artists, and designers
• Takes charge of organizing all technical, storage, booth, and backstage areas, maintaining a clean, organized, and labeled area (this includes, but is not limited to, costumes, fabric, crafts, electronics, props, furniture, building materials, lumber, platforms and flats, specialty, and deep storage)
• Ensures that items are returned to their designated places after workday and strike
• Handles sensitive information in a confidential manner
• Acts professionally as an advocate and representative of The VORTEX

The Production Manager will work between 30-50 hours a week at the theatre and remotely. Flexible schedule includes evenings and weekends and varies week by week. Production Manager will have 1-2 days off per week depending on production schedule.

Qualifications

Basic qualifications include:
• Computer proficiency in google docs, microsoft word, excel, and social media platforms
• Reliable transportation
• Able to climb ladders and lift reasonable amounts of weight (will accommodate different
physical abilities)
• Good organizational skills
• Supervisory/project management experience a plus
• Available to work flexible and various hours (mornings, nights, and weekends as needed)
• Positive work ethic
• Exceptional communication skills
• Passionate about working in a live performance theatre environment
• Respectful to others
• Dependable and responsive to email, text, and phone calls
• Supports The VORTEX's overall artistic vision

Working Conditions and Expectations

The Production Manager works 30-50 hours a week at the theatre and remotely. Flexible schedule includes evenings and weekends and varies week by week. Production Manager will have 1-2 days off per week depending on production schedule.

Working conditions may vary. We encourage creative problem solving around comfort, safety, and use of space. Suggested attire: work clothes may be ruined or damaged by construction, paint, or other unexpected calamities. Professional attire for the public is required for occasions in which the Production Manager will be interfacing with the public as a representative of The VORTEX.



The VORTEX strives for diversity, inclusion, compassion, truth, and mutual respect. We intend to create spaces where we can discuss the things that divide us, learn, grow, and communicate effectively so that we can continue to transform culture as we dare to dream the world in which we want to live.

Physical requirements:Ability to be on one's feet for extended periods of time, work quickly, lift heavy objects and items may be necessary;however, The VORTEX is willing to make accommodations for those of different ability.

Direct reports: The Production Manager may act as a supervisor to Technical Assistants and volunteers.