Overtime Theater San Antonio Seeking New Original Works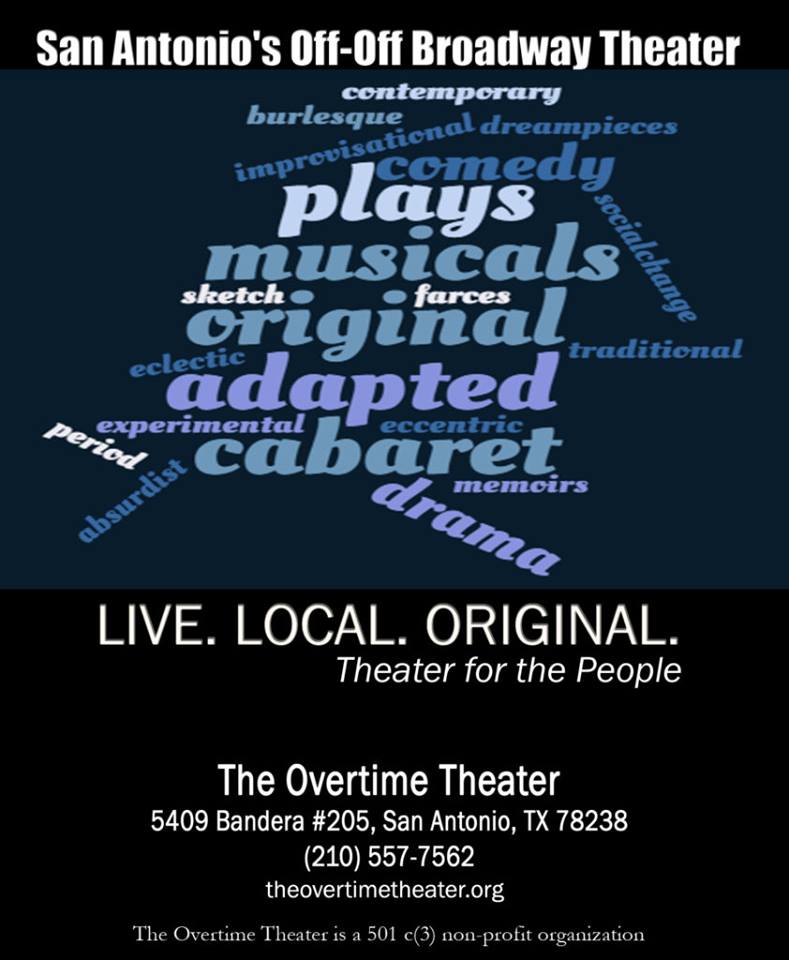 (via Nicole Erwin)
Submit New Works - Submissions open year-round!
Devoted solely to producing new and original work, the Overtime -- theater for the people -- is particularly interested in bold and innovative plays that are challenging and entertaining. We are seeking un-produced original work, adaptations of films and novels, translations and adaptations of classic works, musicals, comedies, tragedies, melodramas, kitchen sink musical comedies, operas, light operas, operettas, soft rock operas, heavy metal boulevard farces and many other forms hitherto unknown.
You may submit your work as a Word doc or PDF for consideration. As an all volunteer organization, we are looking for playwrights that can serve as Co-Producers. Playwrights are compensated with one equal share of donations to our "Love Bucket" at the end of the show's run.
Submit a Work to Us (PDF preferred)