Scriptworks: Five-Week On-line Course with Playwright Caridad Svich, Beginning October 1, 2018
ScriptWorks Dramatis Personae Series :
WRITING IS WRITING IS REWRITING IS WRITING with Caridad Svich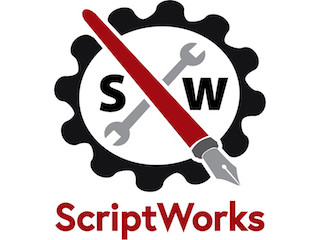 Five-week online course beginning October 1, 2018

COST:
$150 ScriptWorks members/ $200 General
(Those who've taken Svich's DREAMING A PLAY: FAST FIRST DRAFT workshop with ScriptWorks will receive a $25 discount. Contact
info@scriptworks.org
to receive discount code.)

INFO/RESERVATIONS:
ScriptWorks offers the flexibility of online learning for this five-week intensive geared toward re-animating your plays in progress, locating their core and seeing them anew. If theater is, as we all know, an event in space and a way of seeing, then revising work for live performance is about understanding the true nature of the event and how the stage is a canvas for ordinary and extraordinary acts of disruption and simultaneous healing. This workshop is conducted via email with weekly assignments.
Enrollment is limited, so claim your spot today!
Caridad Svich
received a 2012 OBIE for Lifetime Achievement. She is a playwright, translator, lyricist, poet, essayist,, editor and educator. Her plays have been seen across the US and abroad. Among them are Iphigenia Crash Land Falls..., The House of the Spirits, Jarman (all this maddening beauty) and De Troya, which premiered at Cara Mia Theatre in Dallas this spring. She is editor of three books published by TCG: Audience Revolution, Innovation in Five Acts and Out of the Fringe as well as volumes from Manchester University Press, Smith & Kraus, Eyecorner Press and more. Visit her at
www.caridadsvich.com

ScriptWorks is a playwright-driven organization that seeks to promote the craft of dramatic writing and to protect the playwright's integrity by encouraging playwright initiative and harnessing collective potential. The Dramatis Personae series was initiated to provide area playwrights a place to experiment with their craft and expand their careers.


This project is supported in part by the Cultural Arts Division of the City of Austin Economic Development Department and the Texas Commission on the Arts.