One-Week Summer Camps with Mudcat Puppet Theatre, 2018
Kevin Long & The Mudcat Puppet Theater Proudly Present:
Mudcat Puppet Camp 2018!
at Paragon Prep Middle School, 2001 Koenig Lane, Austin, TX 78756
Mudcat Puppet Camp will be led by puppeteer Kevin Long who has been building and performing with puppets for 20 years. During his career Kevin has worked with several different puppet theaters throughout the United States including the world-renowned Bread and Puppet Theater (VT) and In the Heart of the Beast Puppet and Mask Theatre (MN). Kevin has performed in 18 states and two foreign countries (South Korea and The Dominican Republic). Here in Austin, in addition to starting the Mudcat Puppet Theater, Kevin has worked with Glass Half Full Theatre, Trouble Puppet Theatre Company, Concordia University, and KVUE News. In 2015 Kevin's work as a puppeteer was featured in a story by KVUE News the local ABC affiliate here in Austin. The Mudcat Puppet Theater's first production, "Too Many Apples" is scheduled to debut in late 2018.
Why Puppetry?
Puppetry is an excellent vehicle for fostering skills in a variety of disciplines including sculpture, music, math, design, painting, woodworking, problem solving, acting, public speaking and more.

Puppetry encourages collaboration as well as individual expression..

Puppetry is an exercise in collaborative problem solving providing the valuable experience of working as a team to achieve a common goal.

Puppetry is fun!
Camp Details
All Mudcat Puppet Camps for 2018 will be held at Paragon Prep Middle School 2001 Koenig Lane, Austin, TX 78756.

Cost is $300 per camper for 5 days of puppet fun.

Camp runs from 9:00am - 4:00pm Monday through Friday.

Before Care is available from 8:00am - 9:00am for $10 per morning.

After Care is available from 4:00pm - 5:00pm for $10 per afternoon.

Campers are required to bring their lunch, two snacks, and a water bottle each day.

Puppet work can be messy! Campers should dress accordingly.
Hand Puppet Camp
Ages 6 & Up

Each Camper will create an original hand puppet of their own design.

Each Camper will learn the basics of hand puppet performance.

Under Kevin's direction the Campers will work together to create an original hand puppet show.

Dates

June 4 - 8

June 25 - 29

July 9-13

July 16-20

August 6-10
Ages 10 & Up

Each Camper will build their own large puppet!.

Each Camper will learn the basics of large puppet performance.

Campers will work together with Kevin to create one GIANT puppet inspired by that week's theme.

Under Kevin's direction the campers will work to create a presentation of their work.

Dates / Themes

July 23 - July 27 / Dragons & Monsters

July 30 - August 3 / Aliens & Robots
Registration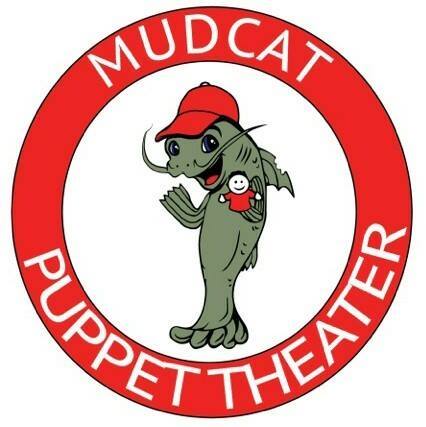 The Mudcat Puppet Theater
Austin, TX 78745
512-975-0082
www.gofundme.com/kevinspuppets
Click for Summer 2018 Fact Sheet