Casting Call: Singers for Ad Doing Uninterrupted A Capella Pop Riff on THE BARBER OF SEVILLE Overture, Application Deadline May 9, 2018
Received from Jaimie Lowe:
Casting Call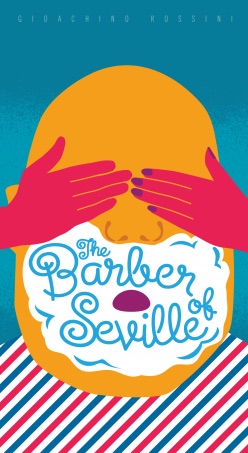 Seeking 8 singers (SSAATTBB) for a short (30-50 second) ad. The ad will consist of 8 performers video calling to 8 different devices and performing an a cappella arrangement of the overture from "The Barber of Seville" live, in a continuous shot. The music will be in a pop style, possibly with operatic elements incorporated.
The schedule will be as follows:
- A 1-2 hour rehearsal on Monday, May 14th (location/time TBD but likely morning in Southwest Austin)
- a studio recording session in Round Rock on either May 15 or 16 (production will schedule you individually)
- A 1-2 hour live performance session on Saturday, May 19th (same time/location as rehearsal)
To be considered please submit the following n
o later than Wednesday, May 9th:
- A 30-60 second smart phone video recording in a vertical selfie format. You must hold the phone - no propping it up please. YouTube link or mp4 preferred. Music must be upbeat, fun and dynamic, and show off the capabilities of your voice. Pop a cappella style music is preferred, but we will accept classical, musical theater, rock etc. If you have a question about appropriate repertoire please email the listed contact. Please show off your expressive and vocal range – maximize charisma and eye contact. Frame yourself well, it should let the viewer focus on your performance and not on distracting camera jiggles/movements etc.
- You are welcome to submit a professional audition video in addition to the phone video if you feel it will do a better job of showing off your voice
- Headshot
- Resume (pdf only)
All performers must own a smart phone or tablet with the capability to install and run Zoom. Experience singing a cappella a plus, but not required. If you have conducting experience, please include that either in your resume or in the email along with your submission. Pay is $145.
All materials and inquiries should be submitted to Jaimie Lowe at
jnlsings@gmail.com
with the subject line "GUS Audition Materials."