Classic Theatre of San Antonio Names Kelly Roush as Artistic Director
The Classic Theatre of San Antonio Season 10 - the next chapter: A new Artistic Director and Broadening our Base
​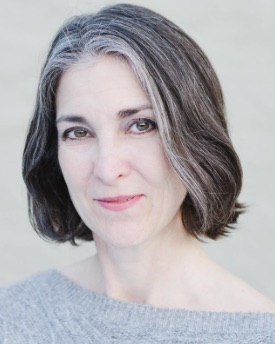 The Classic Theatre of San Antonio is delighted to name Kelly Hilliard Roush as Executive and Artistic Director, a new role for the company. Roush has been the Executive Director since June of 2015, and now steps into the role of Artistic Director as well, following co-founders/co-Artistic Directors Diane Malone and Allan S. Ross. Malone and Ross, along with co-founders Terri Pena Ross and Rick Malone, will continue to provide board and staff support through the newly formed Classic Advisory Board.
"As we start this new chapter for our organization, we are focused on broadening the base of artists, designers, and technicians we work with, as well as increasing our audience members, patron base, and community partners" states Roush.
Kelly Roush has worked regionally as a professional artist, educator and administrator for over twenty-five years. She has worked in both corporate and non-profit management, as well as acting with numerous theatres regionally. In addition to performing and directing, she has worked as a producer, writer, collaborator and educator. Roush is an Equity actress who earned her M.F.A. in Professional Actor Training from Louisiana State University.