Viewing and Funeral Services for Kristi Treitler, Artistic Director, Stage Presence Players, August 11 & 12, 2017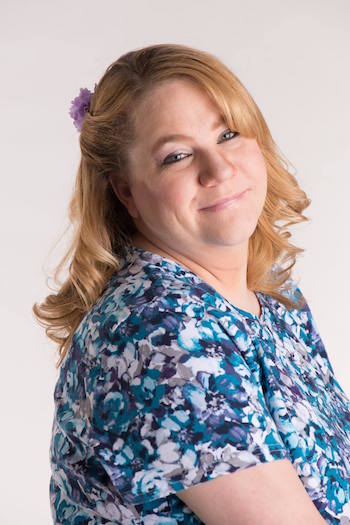 via Facebook:
Dear Family and Friends,
I spoke with Brian J Treitler, and have his permission to post the information about Kristi Treitler's viewing and memorial. The viewing is Friday, August, 11th from 6-8 p.m. at Beck Funeral Home in Pflugerville, Tx. Beck Funeral Home, 4765 Priem Lane, Pflugerville, Tx 78660.
Her memorial service is Saturday, August 12th from 2-3 p.m. at Austin Vineyard Church 13208 Morris Rd, Austin, Tx 78729. Doors will open at 1:30. Reception will follow the service from 3-5 p.m. For those wondering, dress is business casual. If you'd like to send flowers they can be sent to Austin Vineyard Church by 1 p.m.
From the listing for Stage Presence Players:
Kristi Treitler - Founder and Artistic Director. Kristi is currently finishing her degree in theatre at ACC. She has always had a passion for theatre and has been involved in all forms of theatre for as long as she can remember. She would like to possibly teach theatre to middle or high school students some day. One of Kristi's goals is to act in 2 plays a year! Some of her more notable performances include most recently, Loretta Mizer/Stage Manager in the Texas premiere of "Suffer the Long Night", Rosemary in "Cafe Murder", Ngana in "South Pacific", and the lead role of Alice in "One Christmas Night".
CTX Live Theatre offers condolences to Kristi's family and friends. May her memory be a blessing.