Summer 2017 of Shakespeare at Winedale: KING LEAR, AS YOU LIKE IT, ANTONY AND CLEOPATRA, July 20 - 30, 2017
Shakespeare at Winedale's 2017 Summer Class takes the stage this July with performances of Shakespeare's As You Like It, Antony and Cleopatra, and King Lear. The season will open on Thursday, July 20th, and run through Sunday, August 13th. Performances are Thursdays, Fridays, Saturdays, and Sundays at 7:30pm, with matinees on Saturdays and Sundays at 2pm. Tickets are $10 for general admission or $5 for students, as well as UT faculty and staff. Patrons can purchase tickets through the Shakespeare at Winedale website, www.shakespeare-winedale.org, or by calling (512) 471-4726.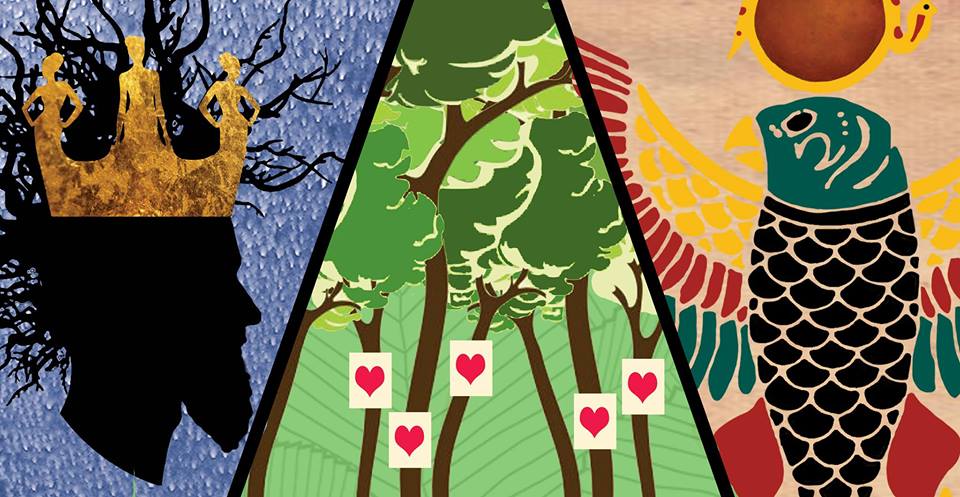 The Shakespeare at Winedale program, housed in the College of Liberal Arts at UT, offers students a unique opportunity to explore Shakespeare's rich and complex texts through the creative act of play. Established in 1970 as an undergraduate English course, Shakespeare at Winedale has grown into a year-round program reaching many different groups across the state and country. Students in the summer program spend two months living in the Texas countryside, studying and performing three plays in the nineteenth century barn that has been converted into an Elizabethan theatre.

"This will be an epic season for Shakespeare at Winedale," said program director James Loehlin, Shakespeare at Winedale Regents Professor of English and University Distinguished Teaching Professor. "We are performing three of Shakespeare's very greatest plays. As You Like It is the perfect Winedale comedy, with its atmosphere of pastoral and celebration. King Lear, a soul-shaking tragedy, is perhaps Shakespeare's highest achievement. And Antony and Cleopatra is an epic romance filled with soaring poetry and world-changing events. "

As You Like It follows the intrepid Rosalind through the Forest of Arden, as love notes, mistaken identity, music, and laughter enliven her quest for her father and her true love, Orlando. This pastoral favorite considers what a world of constancy, love, and reconciliation can look like when it is beset with injustice, jealousy, and fear.

King Lear is a tragedy exposing the fragility of loyalty and familial bonds. The aging King Lear imprudently decides to divide his kingdom among his three daughters, declaring that whoever gives the most ardent proclamation of love for him shall receive the greatest share of the kingdom. This thoughtless gesture propels Lear's world into a brutal spiral of betrayals, madness, and epic conflict. The frailty of humankind is revealed, and the necessity of unwavering love is laid bare.

Antony, one of the three ruling figures of the Roman Empire, becomes enthralled with Cleopatra, Queen of Egypt. Their passion tests their loyalties to their countries, ideals, and visions of themselves. Antony and Cleopatra examines the power of transcendent love, and dissects the contrast and congruity between sex and power.

Thursday, July 27th, is Fayette County Night; tickets for Fayette County residents are only $4 for that evening's performance of Antony and Cleopatra, and door prizes will be raffled off for free at the end of the performance. Our celebratory season finale and reception starts at 6:30pm on Saturday, August 13th, with tickets for $25, which includes the reception and the evening performance of Antony and Cleopatra.