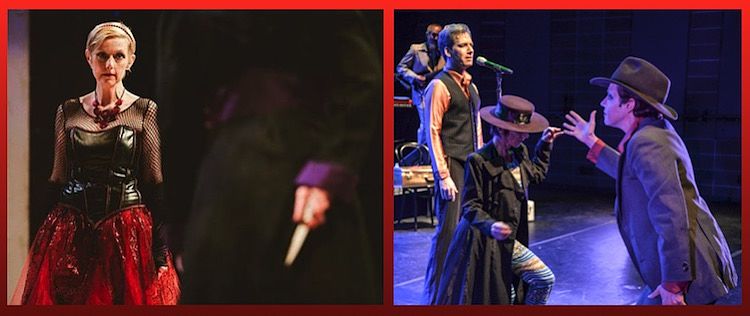 by David Glen Robinson
Published on November 20, 2015
Can we truly perceive a new thing? Two Austin productions in 2015 are candidates for future-forward potential.
January A digitally obsessive audience, its thumbs working furiously, sits around a thrust stage in the Rollins Studio Theatre at the Long Center in Austin. Produced with The Fusebox Festival and Shrewd Productions, the play is Whirligig Productions' Deus Ex Machina and the year is 2015. The audience members hurriedly text yes/no and either/or responses to prompts on a screen above suppliants at the stage Oracle of Delphi. The texts go to the number …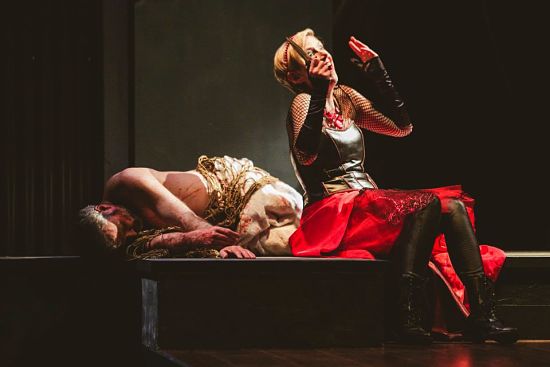 by David Glen Robinson
Published on January 20, 2015
The oracle dance conveyed the outer excitement of the setting and the inner turmoil of the diverse characters tossed willingly within its circle of clairvoyant fire. This was brilliant choreography, flawlessly danced.
Whirligig Productions and playwright Liz Fisher seem to have turned a corner in theatre with their production of Deus ex Machina, now enjoying its spectacular premiere run at the Rollins Studio Theatre at the Long Center. The production is a new play by Fisher, her compound of the three plays in Aeschylus' Oresteia, about the House of Atreus after the Trojan War. Her work also incorporates some of Sophocles' and Euripides' follow-on works (fan fiction?) …