Extended Run Players
We are a readers theatre performance company made up of (mostly) seniors. Our players, theatre lovers all, range from seasoned veterans to stage-struck tyros, all still growing and learning from each other. We began in 1996, when a group of six met with Sister Germaine Corbin of the University of the Incarnate Word Theatre Department to decide the shape and scope to things to come. We are always thinking of ways to extend our vision and increase our membership. Our musical division, the Cadenza Singers, often accompanies our productions or performs alone, building programs upon request to fit themes such as romance, WWII, Big Band Era, Vaudeville, show tunes, and much more. In addition to our semi-annual productions on the UIW campus, we also take our programs on the road to churches, schools, and senior centers.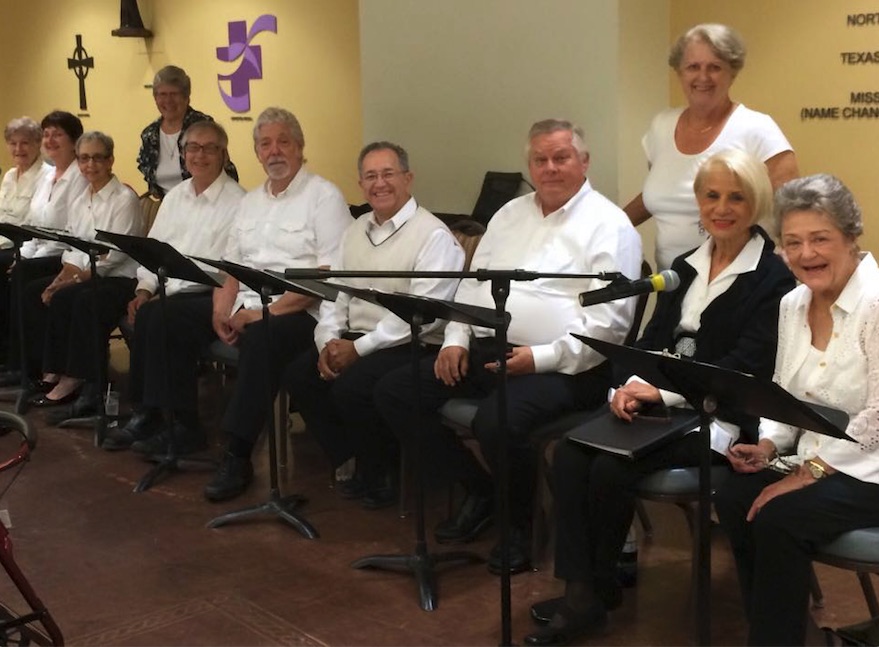 From the website of the theatre department of the University of the Incarnate Word, San Antonio:
The Extended Run Players: "Over 1,000 Years of Experience"
Let us entertain you!
The Extended Run Players are a group of theatre lovers, ranging from seasoned veterans to stage-struck tyros, all still growing and learning from one another. Founded in 1996, the group:
Performs fine productions of worthy plays in a reader's theatre format
Spreads their love of theatre throughout San Antonio and its surrounding communities
Nurtures the next generation of theatre artists at UIW
The Cadenza Singers, our musical division, is quite popular with programs designed around various themes such as Big Band Era, Vaudeville, Show Tunes, and much more.
We are convinced that inter-generational experiences help to build a more inclusive community from which all benefit.
We perform in the spring and fall on UIW campus in Seddon hall in the Bennack Music building. Both groups perform regularly in retirement centers and senior communities. We also perform in schools and churches, museums and community centers.
Since 1997 we have donated 100% of the profits from our productions to an Endowed Scholarship for Theatre Arts majors, providing ever-growing scholarship support for talented UIW undergraduates. In turn, UIW's Theatre Arts Department supports us with funding, facilities, and faculty/student staff for our on-campus productions.
Booking the Extended Run Players gives your audience a wonderful show, allows senior performers the opportunity to create great theatre, and supports the education of young theatre artists.
Our repertoire of shows includes radio plays, stage classics, and original remembrances written by company members. Our performance fees are reasonable and the productions will delight your audiences.
---
Contact Information
For more information on Extended Run Players call Barbara Simpson, Artistic Director 210-884-0965
310babs [AT] gmail.com
---
Elizabeth Huth Coates Theatre Building, University of the Incarnate Word
4301 Broadway Street
San Antonio, TX, 78209