Aug. 09 - Aug. 26
An immersive holiday pop-up like no other. This raucous, seasonal sing-along from Dave Steakley brings London and New York-style interactive cabaret to Austin. Filled with hits from Broadway to Top 40, and show stopping numbers, this one-of-a-kind Holiday spectacular will make your season POP! with the holiday spirit!
---
POP! AUDITION NOTICE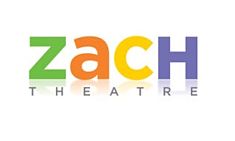 ZACH Theatre is currently seeking talented actors and actor/musicians of all ethnicities for our upcoming production of POP!. Actors local to the Austin, Texas area are particularly encouraged to submit. We will be accepting video submissions as first round auditions until August 26th, 2023.
PERSONNEL:
Conceived and directed by Dave Steakley, musical direction by Allen Robertson
REHEARSAL & PERFORMANCE SCHEDULE:
Rehearsals begin November 21st, 2023. Performances begin December 8th, 2023 and close December 31st, 2023, with six to seven shows per week: Thursdays through Sundays at 6:30pm and 9:00pm.
PRODUCTION INFORMATION:
ZACH is intending to operate as a fully vaccinated workplace. AEA members will be expected to follow strict health and safety protocols set forth in accordance with Actors Equity Associations guidelines.
SUBMISSION INFORMATION:
We are seeking men and women of all ethnicities and ages; We are looking for singer musicians who can sing lead and backup. Keyboards, bass, guitar, drums - and we are particularly interested in multi-instrumentalists. Artists should be able to engage with an audience and enjoy helping to create a fun, immersive singalong environment and vocalists should be proficient in a wide range of musical genres and have natural hosting abilities, a "people person" who thrives on the live experience of interacting with an audience and fostering a fun, positive, welcoming environment.
Please film your audition, beginning with a slate, followed by 2 contrasting 16- to 32- bar cuts that shows off your vocal range! Please also include a video of you playing any instruments you are proficient in.
Please film your audition in front of a clean background, with no backlighting. As much as possible, limit ambient noise including air conditioners and other electronics.
Please submit your video, headshot, and resume via THIS LINK.
Submission deadline: Saturday, August 26th by 5 pm CST