A Christmas Carol (Zach Theatre)
by Zach Theatre
Aug. 03 - Aug. 09
For the 9th year, Austin's most rockin' holiday tradition returns to make merry with new music and surprises to get the party started. ZACH's inspired adaptation of the Dickens' classic is a musical sleigh ride, infusing the traditional Victorian story with a score that spans all genres and eras. This family-friendly spectacular creates an infectious spirit that has everyone dancing in the aisles and waving their glowsticks. Celebrate the season with the loving Cratchit family and three soulful ghosts as they take Ebenezer Scrooge on a journey to rediscover his heart and ignite a love for mankind.
---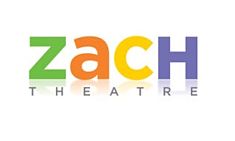 A CHRISTMAS CAROL SHOW AUDITION NOTICE
ZACH Theatre is currently seeking talented singing actors of all ethnicities for our upcoming musical production of A Christmas Carol. Actors local to the Austin, Texas area particularly encouraged to submit. In person auditions will be held in Austin August 9th and 10th and we will be accepting video submissions as first round auditions for individuals from out of town until August 9th. In person callbacks will be held in Austin and in NYC in August.
Based on the story by Charles Dickens Conceived and adapted by Dave Steakley
Directed by Dave Steakley
Choreographed by Jennifer Young Mahlstedt
Musical Direction by Allen Robertson
REHEARSAL & PERFORMANCE SCHEDULE:
Rehearsals begin October 20th, 2023. Performances begin November 17th, 2023 and close December 31st, 2023, with six to seven shows per week: Tuesdays through Sundays at 7:30 pm and some Thursdays, Saturdays and Sundays at 2:30 pm.
ZACH is intending to operate as a fully vaccinated workplace. AEA members will be expected to follow strict health and safety protocols set forth in accordance with Actors Equity Associations guidelines.
SUBMISSION INFORMATION:
We are seeking men and women of all ethnicities and ages, equity and non-equity; all actors will be considered for all roles.
Please film your audition, beginning with a slate, followed by 2 contrasting 16- to 32- bar cuts of a pop/R&B song (ala Whitney Houston, Bruno Mars, Beyoncé, etc.) that shows off your vocal range and a contrasting song of your choosing. There will be a dance callback scheduled for a later date.
For an in-person audition slot please email auditions@zachtheatre.org to schedule an appointment.
For video submissions, please film your audition in front of a clean background, with no backlighting. As much as possible, limit ambient noise including air conditioners and other electronics.
Please submit your video, headshot, and resume via this link:
https://airtable.com/app4wQsSvP7EPuAY2/shrN30KppKlOpuS7m
Submission Deadline: August 9th, 2023, 6:00 pm Central time
Seeking Men and Women of all ethnicities and ages for the following roles:
Ebenezer Scrooge: Scrooge has wasted a lifetime, after a heartbreaking break-up and family loss, hardening his heart, eliminating any social life, focusing only on his work and making money, running from a childhood riddled with debt.
Bob Cratchit: Bob is a good-natured, hard-working man, doing his best to stay positive while supporting a large foster family and working for a difficult boss.
Marley / Fezziwig / Ghost of Christmas Future/Ensemble: The ghost of Jacob Marley returns to show Scrooge the tragic end of a miserable life. Marley is sorrowful for his life wasted on profiting off of the debts of people, wishing he had a second chance to get it right. / Mr. Fezziwig is a huge bubbly personality who is loved by all and who wants nothing more than to joyously share his success with everyone around him.
Mrs. Fezziwig / Mrs. Cratchit / Ensemble: Mrs. Fezziwig is a big personality who turns everything she touches into a celebration/ Bob Cratchit's supportive wife and mother to their large brood keeps the family together as the heartbeat, and she breaks our hearts through song.
Ghost of Christmas Present / Mrs. Gilchrist: The Ghost of Christmas Present is the joy of Christmas personified, caring and truthful, mixing their good nature with a serious understanding of the shortness of time./Funny and irreverent, Mrs. Gilchrist tells it like it is and brings the house down with a gospel church celebration.
Ghost of Christmas Past / Ensemble: The Ghost of Christmas Past is flamboyant, flirty and empathic - they are the light in every room and are attempting to lead Scrooge to the best in his nature. Old school crooner who is just as comfortable lighting up the dance floor with a fan.
Fred : Fred is upbeat and optimistic, revels in family and Christmas, and knows that service to others is the best way to happiness. They celebrate each day, and while not materially rich, they are wealthy in their heart.
Apprentice Scrooge / Ensemble: Ebenezer Scrooge as a young adult is serious at work, driven with a purpose to never be in debt. He can relax and enjoy life with encouragement from Mr. Fezziwig and his daughter Belle, who offers the promise of a life very different from how he grew up.
Gwendolyn : Gwendolyn is Fred's partner, confident and strong, life of the party and not afraid to let their voice be heard.
Belle/ Ensemble: Belle is the daughter of the Fezziwigs and has the ability to lighten Ebenezer's mood and find a way into his heart unique to her. She is strong and independent enough to make her own choices when Scrooge begins obsessively pursuing wealth.
Martha Cratchit/ Ensemble: The Cratchit's oldest child who is apprenticed to a factory where she sleeps. She makes it home for Christmas, reuniting the Cratchit family.
Topper / Richard Wilkins / Ensemble: Fred's rowdy and materialistic, yet entertaining best friend/ Young Ebenezer's best friend, an outgoing, kind and confident young man.
Ensemble: We are looking for multiple ensemble roles to fill various characters throughout the story which includes but is not limited to Toy Salesman, Party Guest, Shopkeeper Stiltz, Ghost Dancers, Fezziwig party Dancers, Etc.
Seeking Children of any gender and ethnicity for the following roles:
Tiny Tim/ Tiny Tina
Fan/ Ensemble
Belinda Cratchit / Ensemble Martha Cratchit / Ensemble Peter Cratchit / Ensemble Student Scrooge
Turkey Boy / Ensemble Ensemble