Sep. 16 - Sep. 19
In this play within a play set in early 20th century Russia, a colorful troupe of actors in a small provincial theatre is presenting a dramatization of the Russian classic fairy tale about the daughter of St. Nicholas, who braves adversity and saves Christmas by finding the lost reindeer and completing St. Nick's rounds. Sergei, as warmhearted offstage as on, plays St. Nicholas, and Misha plays his sidekick. Irina plays the nervous usher who mush "go on" as the front half of the reindeer, with the introvert, Igor, playing the rear. Add to the mix Old Popo, the ancient curtain puller who may not hear the cues, three little girls/boys who appear as dancing snowflakes, and a half-starved street urchin with stage fright who fits the rabbit costume perfectly and discovers a home on the stage. Playing the star is Vayla, beautiful, temperamental and perhaps too old for the part. When Vayla, in an off-stage pique, trips over a chair and breaks her leg, she is replaced by the reluctant Ludi, the kind, shy, stage-struck dresses who will have to go on and save the show... if she can gather the nerve. Audiences will enjoy the drama, romance, holiday fun, and a peek at the backstage world of theatre.
Directed by Tam Francis
The Daughter of Saint Nicholas
by Linda Daugherty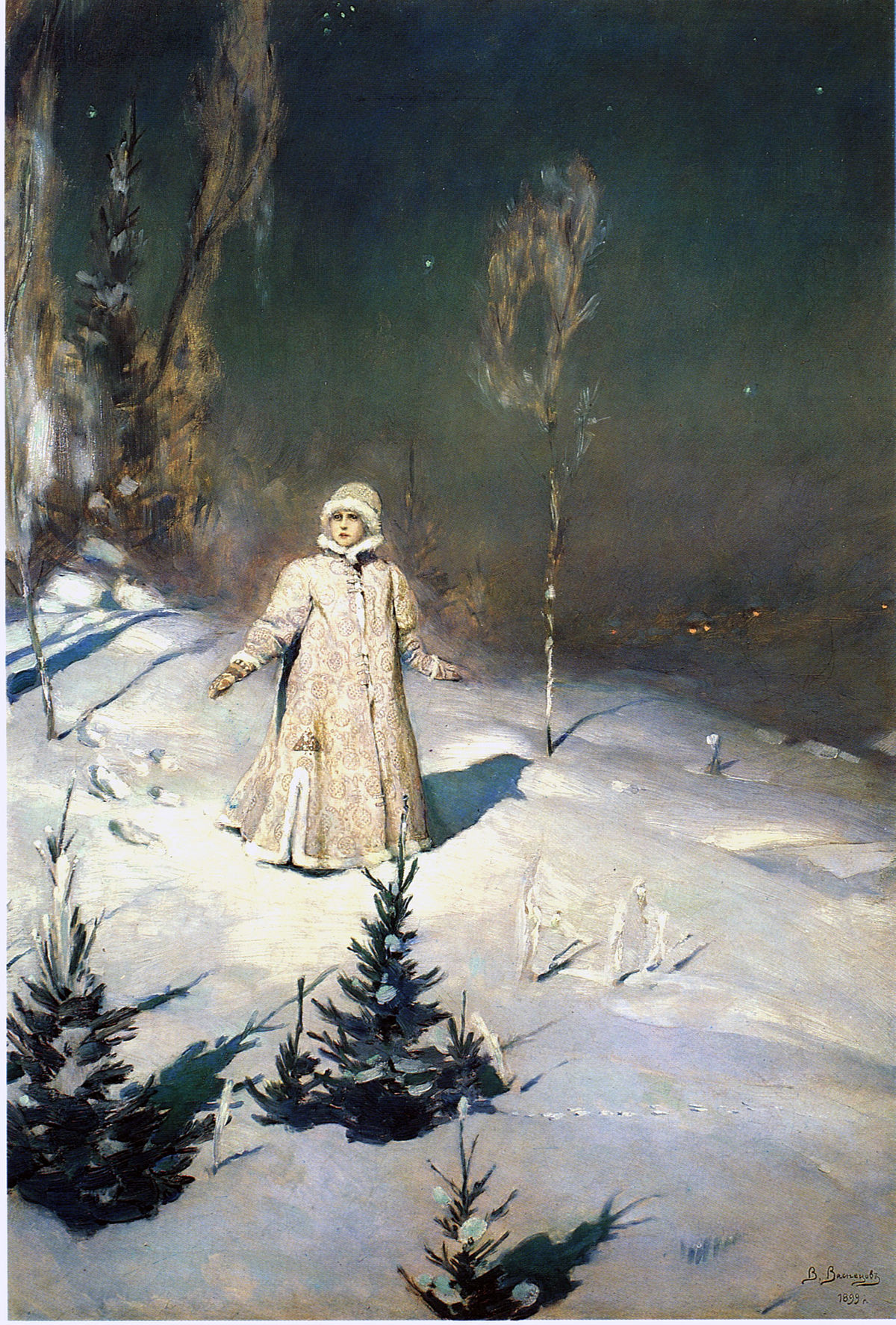 ---

Audition dates:

Thursday, September 16, 2021, 6:30 pm
Saturday, September 18, 12 pm
Sunday, September 19, 1 pm

Actors must be available for rehearsal the days after and before Thanksgiving day.Actors will be asked to have Russian-ish accents for the play within the play.Actors will be asked to bring a 30 second to 1 min monologue, read from sides, and play improv animal games.

Performance dates:
Fridays and Saturdays, December 3-18, 8 pm
Sundays, December 5 and 12, 2 pmSaturday, December 18, 2 pm

Characters:
IRINA (woman identifying, age range 16-40): the nervous usher who also plays the voice and front half of the Reindeer
LITTLE ANTLERS and the voice of BIRDMISHA (male identifying, age range 18-30) Kind, gentle, talented, comic actor who plays YULI, asst. to ST. Nick
IGOR (male identifying, age range 16-40) Introvert, rarely conversing in the green room, plays WOLF and rear of LITTLE ANTLERS
LUDI (female identifying, 16-30) Shy, pretty, kind, stagestruck dresser
OLD POPO (male or female, 50+ older the better) Curtain puller, wrapped in this and that to keep warm, often asleep at the beginning, but growing more alert as the show progresses
VAYLA (female identifying, 35-55) The leading actress of the troupe who plays SNEGORKA, beautiful, temperamental and perhaps too old for the part.
SERGEI (male identifying, 45-65) Plays ST. NICK dramatically and with conviction, as warmhearted offstage as the character he playsSNOWFLAKES (script calls for 3 girls but willing to look at boys as snowflakes, possibly more than 3 age range 6-10, but small and young looking).
STREET URCHIN (boy or girl, age 7-12) Streetsmart, but vulnerable; also plays RABBIT
STAGE HANDS 1-3 (non-speaking roles that will be onstage moving props, scenery, shaking snow for the play within the play) Must be able to roll light flats and one must be able to be on a catwalk to drop snow (not afraid of heights).Possible addition of singers and violin or cello player and a flutist.

[poster image via Dramatic Publishing]