Nov. 17 - Nov. 18 (2020)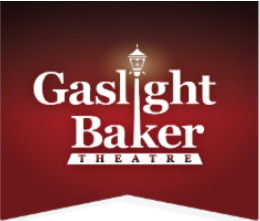 We are putting together a Christmas show of four staged radio plays (lasting 15-25 minutes each) with live on-air donations (think Jerry Lewis T
elethon), interspersed with a singing trio adding Christmas carols and ad jingles.
Directors, Shows, and Parts
Eric Beck: The Plot to Overthrow Christmas (2-4 voice actors); this show is all in verse, so interested actors should be comfortable reading poetry. It's not difficult verse to read, and it flows much like a song with lots of fun and funny rhymes. Eric is open to all ages in casting.
Tammy Francis: Father Knows Best Christmas (7 voice actors — Tam plans to cast all) Voices: Mom, Dad, Teen Boy, Teen Girl, Young Girl, Older Man, Older Woman — ideally the old couple with accents).
Jason Jones: Sherlock Holmes: The Night Before Christmas. 3 women, 2 men (perhaps more), actors should be able to do an English accent.
[graphic via Haas Health Online, 2012]
---
If you are interested in being cast, please read the list below for the protocols we will have in place and the expectations we will have of performers. If you would like to participate after reading our safety measures, please reply to Eric, Tammy, or Jason by WEDNESDAY NOV. 18, 9:00 PM. You may respond to one, two, or all three of the directors.
Responding to a director does not mean that you'll be guaranteed a part, but it does mean the directors will consider you if their show has an appropriate role for you. The directors may ask you to submit a monologue to help them determine if you're right for the part, or they may ask you to read a side they have sent you.
Things actors need to know:
Do know that with escalating pandemic conditions, it's possible we may do all the work of putting a show together only to be placed under event-size limitations or have to pull the plug on the show at any time during the process. We will abide by state and county guidelines.
During the show, there will be two groups of people onstage at all times: The two hosts and the three singers. We are having them wear masks when they are not speaking. However, since they will be performing while your group of vignette actors is setting up onstage, there will be transitional moments when they won't be masked, creating the possibility of brief cross-contact with them.
All crew and tech will be wearing masks.
Directors will be handling their own auditions and rehearsals.
We will have LIVE FOLEY on stage and you may be asked to assist during your vignette with Foley. Hand sanitizer will be available on the table.
You will NOT have to memorize your script.
You will be speaking into a microphone.
We are going to LIVE STREAM the show.
We will ask that every actor use hand sanitizer before and after they leave the stage. We will also have sanitizer available onstage.
Mandatory dates:
Dress Tech: Mon, Dec. 7; Tue, Dec. 8; 6:30pm-10:00 or 11:00ish
Show Dates: Dec. 11-12 7:30; Dec, 13 2:00; Dec. 18-19 7:30, Dec. 20 2pm (call times may vary)
No one will "get ready" backstage. You will come dressed with make-up on. Liza and directors will assist with costuming. You will be responsible for your costume and cost of replacement or damage to it as you will be taking it home.
Vignette (radio show) will only be on deck (backstage) for 3-5 minutes and then will remain on stage for their entire show/vignette. They will then exit and go back to the Haun and remain in their cohort group.
Microphone shields will be used for each cohort group and changed between vignettes, but you may have to share a mic with someone in your cohort group.
You will share a stage with three people who will be singing with greater potential risk of aerosol transfer of germs.
We have social-distanced our audience and asked them to wear masks, but they will be eating and drinking, so assume they will not be wearing masks 100% of the time.